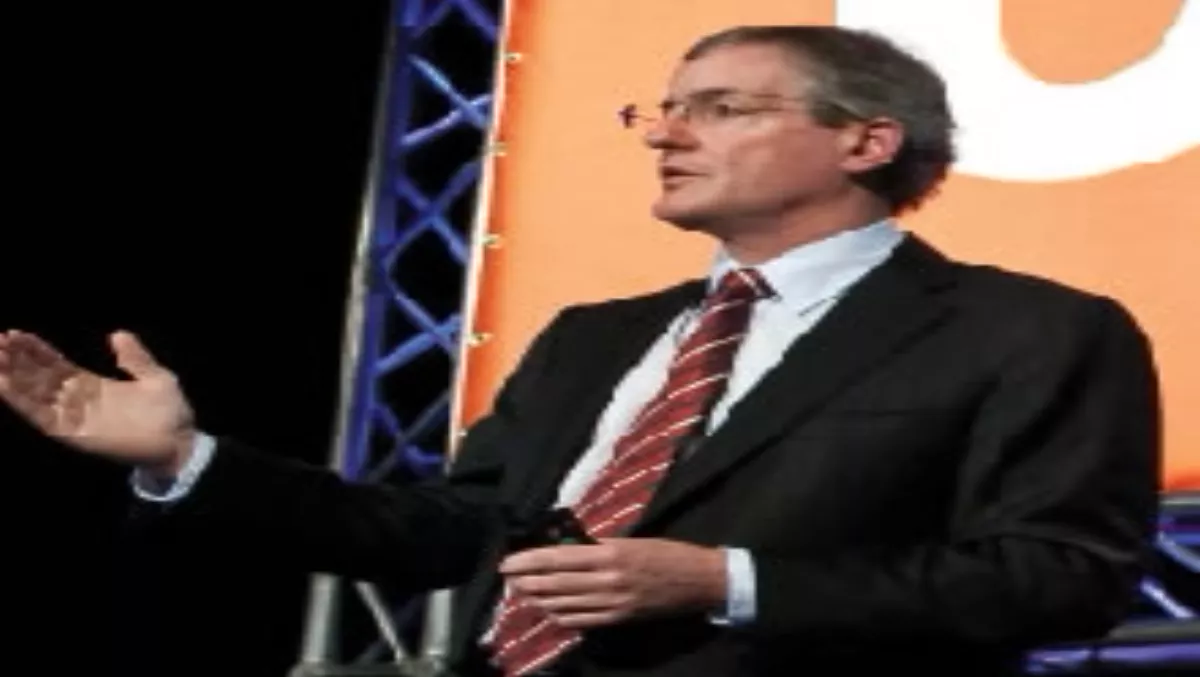 EMC, Cisco and VMware team up
By Sean Mitchell,
Mon 1 Jun 2009
FYI, this story is more than a year old
IT Brief attended Inform 09 this month, where EMC, Cisco and VMware joined forces.More than 1000 delegates attended EMC's Inform 09 conference in Sydney this month. IT challenges, IT budgets and the current economic climate were high on the agenda, as well as the ever-increasing amount of digital information being created daily around the world.EMC teamed up with Cisco and VMware to discuss and provide "the data centre of the future" for customers. All three companies opened the conference during the keynote address. EMC president for New Zealand and Australia, David Webster, said increased efficiency in IT would be achieved through consolidation, virtualisation and automation.Webster said: "EMC's partnership with VMware and Cisco is key to making the vision of a highly automated and dynamic data centre a reality. Each of the three partners brings essential technology and know-how to realise the data centre of the future in the next two to three years."By creating a strategic alliance between the three market leaders represented here today and bringing together the best-of-breed technologies, we can provide a roadmap for greater business efficiency and a solution to business frustrations." Webster said the union between the three companies would "fundamentally change" data centres and create opportunities for "tremendous business value"."IT needs to change. The dynamics are unsustainable; there are too many complexities. IT needs to focus on innovation, and EMC together with Cisco and VMware are creating a common vision for the data centre. We are moving towards IT as a service, towards cloud computing," Webster told delegates.Webster added that cloud computing was not "just about virtualising servers", but the whole system and structure of IT to build a private cloud. "There needs to be a seamless flow of information. We are on a journey here, a journey of incremental steps. We still have a long way to go, but we remain hopeful that the industry, our customers and other stakeholders will take action and begin to help us build tomorrow's data centre today."Cisco Chief Information Officer for New Zealand and Australia Kevin Bloch said the cost of running data centres was increasing dramatically due to increased power consumption and storage levels. "There is huge complexity and cost; power consumption is going to keep rising. Cisco wants to address these three issues to enable the federation of the future cloud," he said.The digital data generated in New Zealand and Australia last year was the equivalent of three billion fully-loaded 4GB iPods, 260 fully-loaded Blu-ray DVDs, 86 trillion Twitter feeds, 138 trillion online banking transactions and five trillion digital photos – and all this is for two countries with a combined population of 26 million, which is less than the entire population of California.Bloch said IT needed to shift from an infrastructure to a service model. "It's not about the technology, but what the technology can be used for; what can be enabled through technology," he explained.Hydrasight research director John Brand told a media briefing that the coming years would be challenging for local organisations, as they seek to improve their information management practices.Brand added: "As the volume of digital information needing to be managed continues to increase, organisations are being forced to look at new methods and technologies that reduce information management costs and complexity."IT budgets are continually under pressure to balance the demands between the amount of information to be managed and the resources available to manage it. Now, more than ever, organisations must look at alternative strategies and tools for managing information to ensure they can meet the demands of this hyper-growth of information."Webster added during the media briefing that 70% of the world's digital information was created by individuals, while 85% of it was stored by corporations. "Storage is one industry that has not gone into negative growth," he said. "There is more information, but less money with which to make things happen. Budgets and staffing levels are decreasing, but information continues to grow. It's a paradox."Organisations are going to have to find innovative ways to manage, secure and protect this information during the next few years. There will be an enormous onus on companies and vendors, such as EMC, to find ways to accommodate this growth," Webster said.The EMC Inform 09 conference was held at The Westin in Sydney on June 2. The one-day annual event was also held in Melbourne on May 26. EMC will be in Auckland and Wellington later this month for a roadshow. For more information on the conference, see IT Brief online.