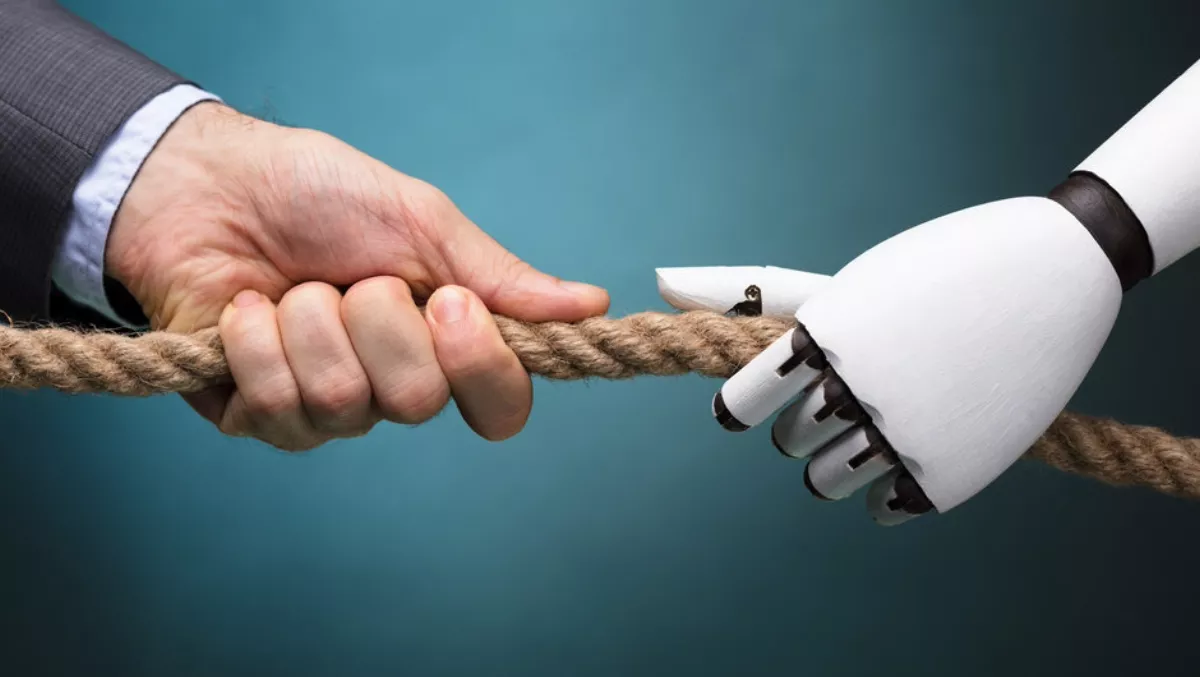 Employers and workers have drastically different views on AI's impact
By Contributor,
Thu 21 Feb 2019
FYI, this story is more than a year old
Article by Gartner Tech and Service Providers research vice president Craig Roth
There are more AI surveys out there than you can shake a stick at, but most of them are of IT implementers or AI experts. Those offer valuable views of AI, but the workers' views matter as well since (unless they are being replaced) they will have to train and learn to work with the new technology. If they decide to resist, the organisation's plans for AI may be stymied.
The most interesting findings come from surveying both audiences (why would you want to do that?) and comparing the results.
The expectations regarding AI increasing co-worker collaboration shows the starkest difference. In this digitalised world, employees increasingly value working with others. So the finding that 85% of workers do not think AI increases co-worker collaboration (by taking away mundane tasks) is a bit surprising.
What this shows is that the softer side of AI implementations needs serious attention. Clearly some groundwork needs to be done. Rolling out a technology with this much of a gap in employee and employer expectations is just asking for trouble.
Consider encouraging employee confidence through training and lunch-and-learn sessions that present AI capabilities as a technology that will work for them (not instead of them). With their support AI can take care of mundane tasks, leaving them with more time for catching up with their flesh-and-blood pals.