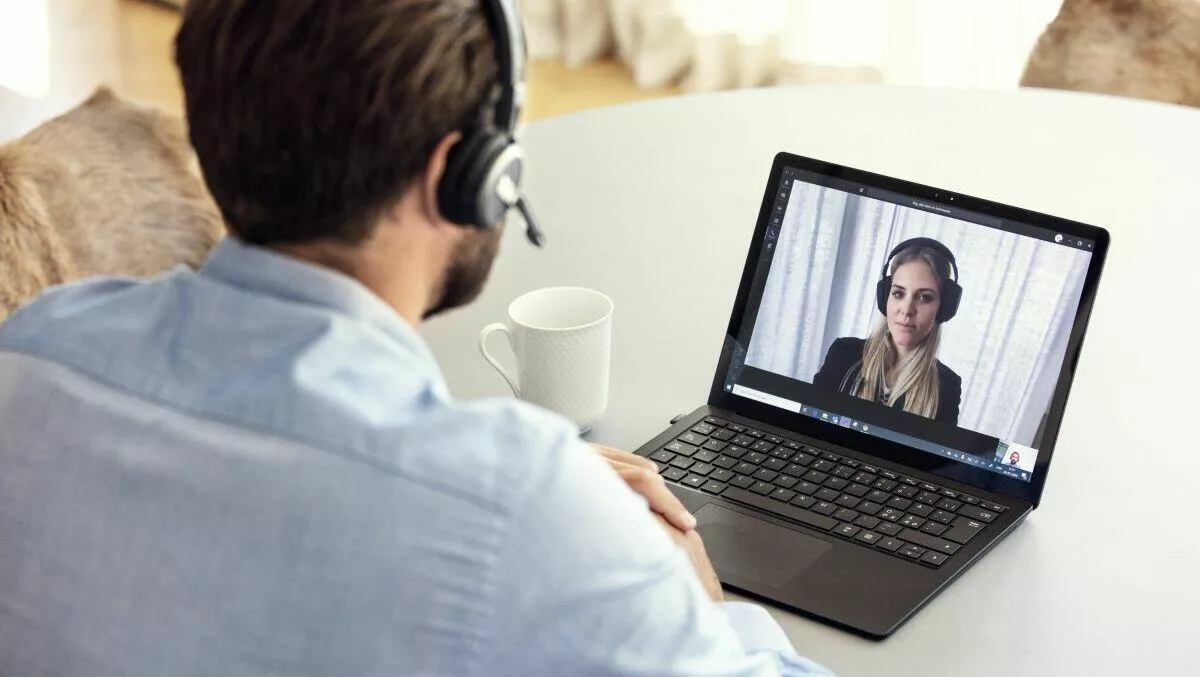 EPOS transforms hybrid work environment with IMPACT SDW 5000 contact centre headset range
FYI, this story is more than a year old
EPOS continues to expand its extensive range of enterprise contact centre headset offerings with the IMPACT 5000 headset range.
The range offers the latest in wireless telephony Digital Enhanced Cordless Telecommunications (DECT) technology, which means contact centre agents no longer have to stick within the limitations of traditional wired phone technologies.
Traditionally, Bluetooth-enabled devices can often interfere with other Bluetooth devices as they compete with each other for connection. DECT is a game-changing technology because it means that all calls are connected to a base so they cannot be interrupted.
There are 12 variants in the IMPACT SDW 5000 Series, providing a wide range of choice to suit enterprise contact centre needs.
For example, the IMPACT SDW 5013 is a single-sided wireless headset with a two-microphone noise-cancelling system for agents who use a PC and softphone combination. Not only does it come with the superior EPOS sound, but it's also comfortable to wear with up to 10 hours of talk time. Staff can remain focused and productive no matter whether they're at their desk, or whether they're up to 180 metres away from it.
The IMPACT SDW 5000 Series works in conjunction with the EPOS DECT dongle, the SDW D1 USB. The dongle provides plug-and-play connectivity for any PC, enabling portability for remote working, hot desking, and more.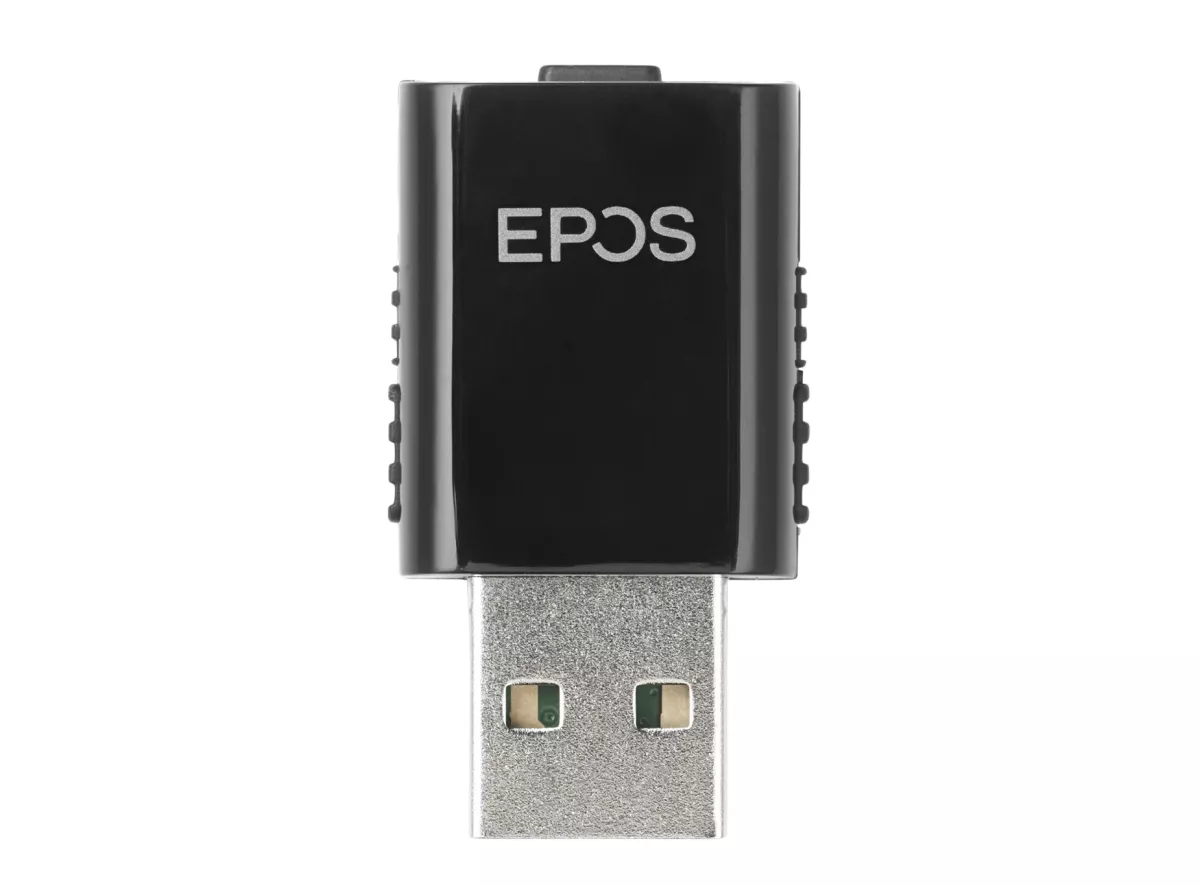 Flexible working, your way
Staff can work at an office desk with an IMPACT SDW headset and the base station, or they can work remotely with a headset and the DECT dongle.
It's the kind of flexibility organisations need for today and the future, particularly as COVID-19 uncertainty continues.
Security you can count on
What's more, EPOS has taken care to include the highest security levels possible without compromising usability.
The IMPACT SDW 5000 Series protects and secures all communications through a combination of DECT certification, protected pairing and 128-bit authentication.
EPOS uses a Protected Pairing process which means sensitive pairing data is sent via the IMPACT 5000 SDW's base station, rather than over the air. The 128-bit authentication algorithm also supports the security of every pairing process.
Per-call authentication ensures that both the headset and base station authenticate each other before every call. And finally, voice data is supported with early encryption and re-keying.
To further enhance security, EPOS has elected to not support the Generic Access Profile (GAP) mode that is often found on other DECT products in the market.
This means DECT devices from other manufacturers cannot be used with the EPOS IMPACT SDW 5000. Because GAP mode is not supported, calls are more secure because third parties cannot use other unauthorised products to capture or sabotage calls.
EPOS Manager also enables IT administrators to disable conference mode, conference mode, and they can even disable the base station's USB port. This prevents third parties from potentially misusing the USB port or listening in on calls.
About the range: IMPACT SDW range + DECT dongle
Available in New Zealand now, the EPOS IMPACT SDW range + DECT dongle is designed to optimise productivity and provide users the flexibility to work from the office or home with ease.
Where to buy
The EPOS IMPACT series is exclusively available from Atlas Gentech.
Want to know more?
Explore the EPOS IMPACT SDW 5000 Series here.
Learn more about EPOS Mobile DECT Solutions for the Modern Workplace here.
Read more about the EPOS IMPACT SDW 5000 Security whitepaper here.