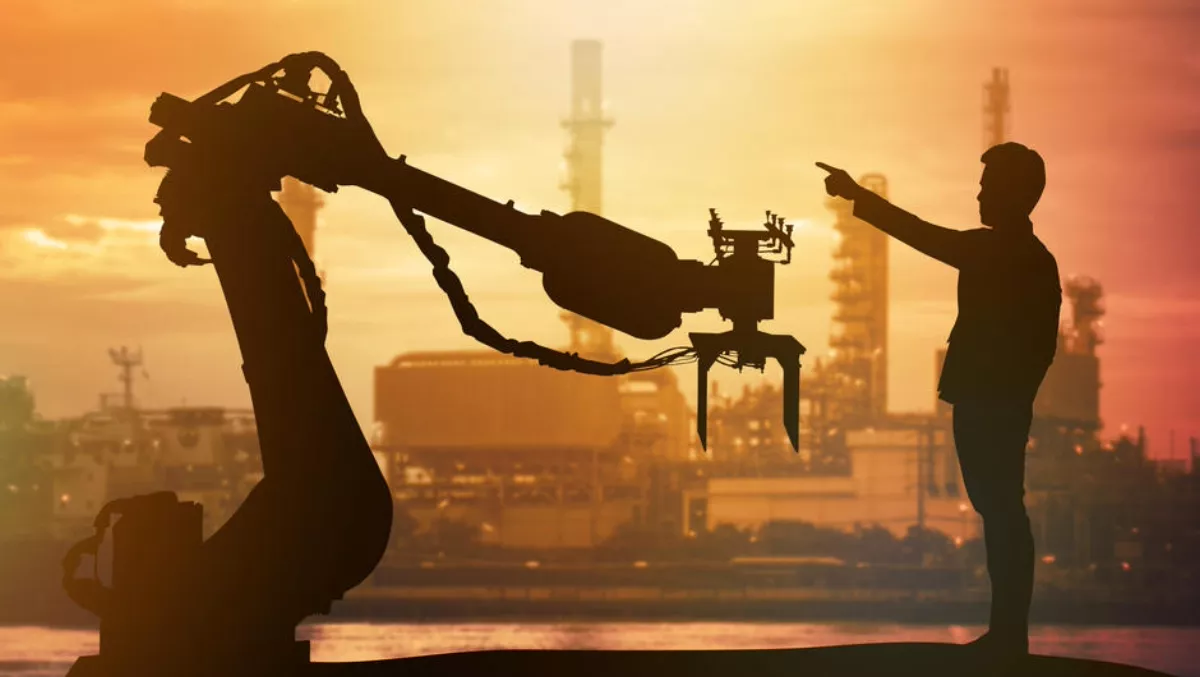 The ethics of AI: Microsoft exec stresses the importance of accountability
FYI, this story is more than a year old
The ethical regulation of artificial intelligence (AI) will be critical to the success of this technology in our economy going forward.
That's the word from Microsoft's AI Business corporate vice president of Steve Guggenheimer who says that AI has the potential to reshape not just industries and governments, but society as a whole.
"Working on the ethics of the use of AI, from the beginning, in key areas like transparency, accountability, privacy and bias will be crucial to the success of AI going forward," he adds.
"There is a strong focus on the ethical implications of the AI systems that are being built and deployed.
This is backed by the European Commission's group on ethics in science and new technologies, which recently warned that existing efforts to develop solutions to the ethical, societal and legal challenges in AI are a 'patchwork of disparate initiatives'.
The Commission adds that uncoordinated, unbalanced approaches in the regulation of AI risks ethics shopping, which results in the relocation of AI development and use to regions with lower ethical standards.
Guggenheimer says one important element influencing the adoption of AI is ensuring the focus is on implementing AI help to amplify human capabilities and allow them to do more, as opposed to than simply viewing AI as a replacement to humans.
"As AI is adopted by various organisations, we are starting to see a few trends occurring. We are starting to see a series of patterns emerge that cut across industries and geographies.
Guggenheimer lists these patterns as:
1. Business agents - that represents your organisation in interactions with your customers, employees and other businesses.
2. AI assisting professionals - by helping them get the information that they need so they can focus on more value-added tasks. For example, a chief financial officer who gets AI generated forecasts so that they can focus on driving the business forward instead of number crunching.
3. Tracking people and objects in space - so we can improve the safety, security and productivity of spaces that we work in. Proactively advising a worker that a box they are going to lift is too heavy based on accidentally putting too many items in the box is an example.
4. Autonomous systems - that proactively improve resulting in increasingly stable systems. An interesting application of this pattern is self-healing networks that stop threats and re-route packets when a part of the network becomes slow.
"The beauty of these patterns is they can be applied to commercial entities and public-sector institutions, across the globe and across economies," Guggenheimer continues.
"We are seeing examples in agriculture, manufacturing, government, healthcare and many other areas.
"There are many areas where AI capabilities are working to copy human abilities, but in general these are done at an individual cognitive level today.
"Today there are standardised tests used to look at areas like speech recognition, image recognition, translation, machine reading comprehension and more.
Microsoft recently reached a new milestone in the development of its own AI solutions for language translation. Earlier this week, researchers at Microsoft announced they had developed the first machine translation system to reach human parity for Chinese to English translation.
"We're proud of our history in research and have been fortunate to see many of these advances first hand," adds Guggenheimer.
"Computer vision for identifying objects, speech recognition, solving games like Ms. Pac-Man and most recently reading comprehension are all areas where AI has reached or exceeded human parity for a specific task.