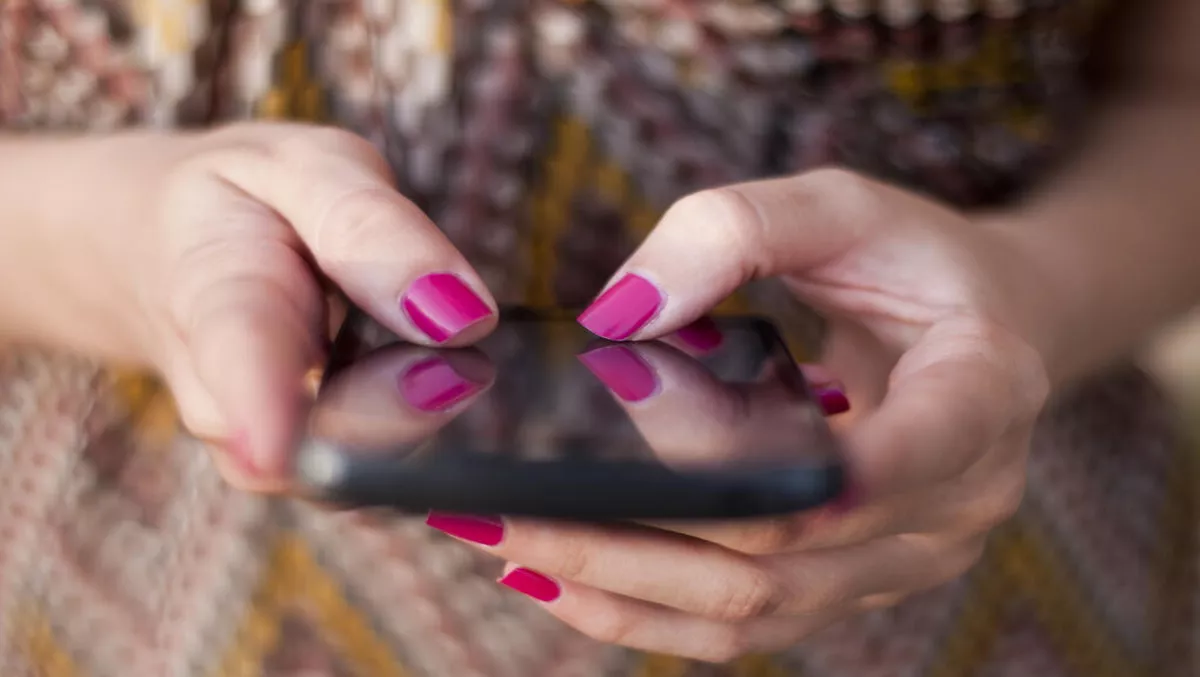 Exclusive interview: Microsoft on diversity, regulating NZ's sharing economy & Uberisation
FYI, this story is more than a year old
Regulation starts with an outcome-focused view
When we talk about regulating the nation's sharing economy we need to talk about an outcome-focused view, says Jennifer Byrne, Microsoft's Chief Technology Officer of Global Industry.
And Byrne says that goes for any conversation - from discussing the adoption of new cloud services to implementing new, emerging technology – the conversation must be focused on the outcome.
In this exclusive interview, Byrne discusses women at Microsoft, diversity in style and the Uberisation of technology.
"What we find governments arriving at is the notion that you take a big step back to understand outcomes.
"Not just for the company owners themselves, like those of Uber and Airbnb or companies that are formed in New Zealand – but also, a business model like that is creating an economic opportunity for New Zealand, and providing secondary benefits – like easing congestion issues in the inner city, or, if in fact, it is creating more digital literacy – those are all secondary benefits of these opportunities.
"The sharing economy model should be of economic interest to a developed nation like New Zealand – a nation that has proven capacity around innovation, proven capacity around public reform and [NZ] has the ability to develop companies that also fit into the sharing economy and can be transported globally.
"The disruptive elements need to be measured, but so do all the other benefits," she continues.
"The beauty of these companies is that they are not infrastructure heavy, or investment heavy, they are really technology platform-based companies where the company itself is simply the intermediary and not the owner of goods and services – that's a very portable model.
"As easy as a model can be ported into New Zealand, it can be built and ported out of New Zealand.
The Uberisation of Technology: Closing the gap between supply and demand
"We hear this term a lot: the Uberisation of technology. There's a lot of agility around a business model where you're just the intermediary between goods and services.
"There's something to be said about the B-to-B environment – where you might get companies that spring up that sit in certain portions of the supply chain and just do that supply chain thing much better than it's being done right now.
"They use technology so supply meets demand. I know there are some interesting innovations that are happening in the IoT (Internet of Things) space - that allow us to understand all the way from the very beginning design of a product, and as that product passes through its lifecycle – through factories, as it gets manufactured - that entire process is orchestrated and timed incredibly well in order to meet demand.
"Demand is also much better understood because retailers can understand the sentiments of customers, whether it's through Facebook advertisements or IoT sensors in stores that sensor when people pause in a certain aisle and look at a product. All of those technologies allow us to close the gap between supply and demand and from a business perspective, that's huge.
"Could you see, somewhere in the supply chain, data around supply – and grab that data around demand, and create a platform where I am just the intermediary to better connect suppliers with consumers?
"I do think we intuitively know that there's space to do something here based on this business model.
Women at Microsoft
With 113,000 employees across hundreds of countries around the world, it's safe to presume that for Microsoft - creating a sense of connection between women in different geographical regions is a challenge.
But, Microsoft does it by creating and funding formal and voluntary communities for women, such as Technical Women at Microsoft, among many others.
"The company funds platforms and annual meetings – it's a really nice way for us to connect with each other on any spectrum of commonality, whether it's gender, or that you like to play badminton. There are lots of different groups for women, specifically, here.
"These conversations are very interesting and they allow women at Microsoft to have a voice on a range of issues that are relevant and important to them – whether that is our ability to recruit more women to balance our workforce so it more accurately reflects the world and the markets we serve.
"If we are selling technology to markets that are 50% women, then we need women in our engineering teams building products – because women building products mean they will be sensitive to those consuming those products. That's fundamental to our business.
And it really does come down to "recruiting well", says Byrne, especially in an environment where there are far less girls taking elementary or secondary classes in science, technology, and engineering.
"There are far fewer women graduating with degrees in those areas – so, with that, how do we still maintain a healthy recruiting pipe?
"How do we make sure that we not only have women in this company, but we have women in the right roles – in influencing and impactful roles, and at the right level of leadership.
"Frankly, it's wonderful the company provides the platforms to have these conversations.
Diversity in style
"Race and ethnicity are very important issues for us, and sexual orientation is a very important issue for us.
"And, also, the notion that there are diversities in style – not everybody is an extrovert; not everybody thinks the same way, not everybody talks the same way.
"And that's not to say I think we are doing wonderfully – I think we have a tremendous area for improvement here and I try to do my part to talk about that honestly.
"I think we should acknowledge that: that we still, I don't believe, have enough women in leadership positions. We could be doing more to recruit, we could be doing more on any of those measures.
"But, I feel good that our intention is in the right place and we are working hard to get there.