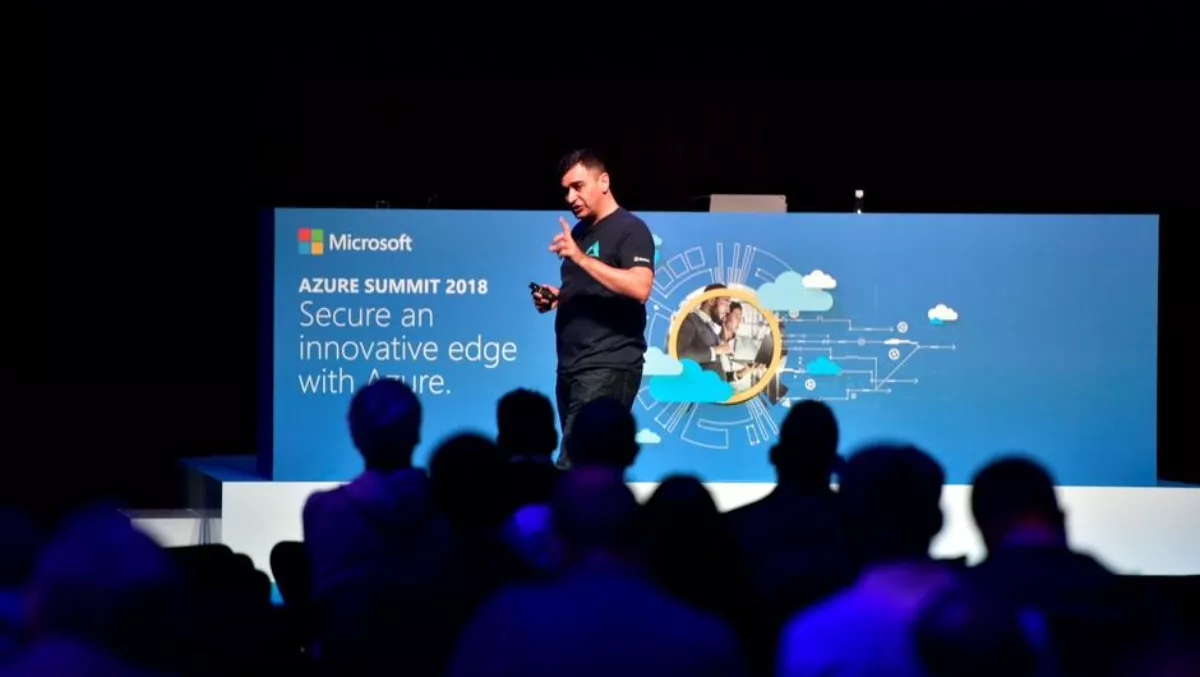 Exclusive interview: Microsoft drives intelligent edge with Azure Stack
Fri, 13th Apr 2018
FYI, this story is more than a year old
Businesses today are increasingly seeing the need to migrate to the cloud, but are wanting to do so on their own terms.
New developments in the Internet of Things, edge computing, and artificial intelligence is resulting in the demand for higher compute power at the edge.
In respond to this, Microsoft is striving to bring cloud-like capabilities to companies who need to store data on on-prem or at the edge.
TechDay spoke to Microsoft Principal Azure group programme manager Vijay Tewari on how it's doing that with Azure Stack.
What are the most common use cases for Azure Stack?
There are three distinct use cases of Azure stack.
The first important use case for Azure Stack is customers who want to deploy cloud computing in edge and disconnected scenarios.
A classic example of that is on an oil rig in the middle of the ocean or a farm in New Zealand, where you want to be able to run the same applications as you would normally design and run in the public cloud, but you want to be able to run it in that remote and disconnected location.
You want to process a large amount of data from sensors and you have an application which can do that in the public cloud, but you want that application to live close to where the sensors are generating data.
The second use case is for customers operating in a variety of different regulatory environments.
So if you have a customer who wants to use the public cloud for all your deployments but in certain geographies, they cannot actually use the public cloud because the laws of the country prevent the data from leaving the country.
So there, you can build an application you can deploy to public Azure and Azure Stack which can be deployed in both countries.
We call that use case cloud applications to meet varied regulation.
The third use case is to extend legacy investments.
Sometimes companies have large amounts of data in data centers, and today you have lots of new techniques on how you can slice and dice the data, with data analytics which you previously did not have access to.
A lot of these technologies are cloud-born technologies which are available in the public cloud.
If you want to be able to use them, you either have to move the data to the cloud, or you have to bring the cloud to your data center to be able to utilise this functionality.
And that is where Azure Stack, by virtue of the consistency of Azure, can bring a subset of these capabilities to the data centers so you can then do cloud-style computing in your environments.
How can organisations deploy Azure Stack?
An organisation can acquire Azure Stack by two different means.
An enterprise organisation can buy Azure Stack directly from one of our hardware partners and deploy and operate it themselves or they could get it as a managed service from Datacom, Revera, or Umbrellar who will actually deploy it and run it for them as a service.
How do you define the intelligent edge?
Intelligent edge is where we bring cloud computing closer to where the data is being generated.
Under normal circumstances, you should be able to do this analysis in the public cloud, but sometimes you may have a branch office which may not be connected to the public cloud or may not be connected at the time you actually want to do the analysis, yet you actually want to be able to give an answer to the load application.
So the customer can actually develop a model which they can train in public Azure with the data that's been gathered over the past to do anomaly detection.
Once you train that model, you can bring the trained model out to the edge onto Azure Stack, which can then do the inferencing on the current data stream, and then tell you whether it can match any patterns to see if an anomaly exists in the incoming data stream.
Why does this capability matter for companies today?
Enterprise customers today have to operate like a startup.
If they don't, they will become irrelevant.
The way computing is advancing today happens at an extremely fast pace and by utilising Azure and Azure Stack, traditional enterprise companies that generally find it hard to adopt new computing technologies can do so in a safe manner while being able to provide innovative solutions to their customers which they weren't able to in the past.
How do you secure this data?
The security posture of Azure Stack is groundbreaking.
We've done a lot to raise the bar when it comes to security posture in the context of Azure Stack.
We use a technology called Just enough administration.
By default, Azure Stack administrators or operators don't have or have a very limited surface over which they can talk to Azure Stack with.
They can use PowerShell to actually talk to Azure Stack, but the commands they get access to even as an administrator is highly restricted in scope.
You cannot actually do any harm by using those commands.
Another example is on the Azure Stack infrastructure, we use a technology that prevents any non-certified application from running.
So if you have a hacker who drops a binary which is malicious, it will not run because of the way the operating system is configured.
The policy prevents any of this new software which it's not seen before from even launching, so it's very difficult for them to be able to run malicious code on Azure Stack.
What is the biggest point of difference Azure has to other cloud service providers?
We are the only public cloud provider investing heavily in a hybrid cloud solution with something like Azure Stack.
Microsoft has a long history of being able to work with enterprise customers to help get their workloads running in a secure manner, and we bring all that efficiency and knowledge in the context of Azure.
If you compare that to what we're doing with Azure Stack to bring a truly hybrid platform, it's very different from what other cloud providers are doing.
For them, it's all about the customer moving to their cloud, and what we are trying to do is bring the cloud to where the customer can actually be comfortable.