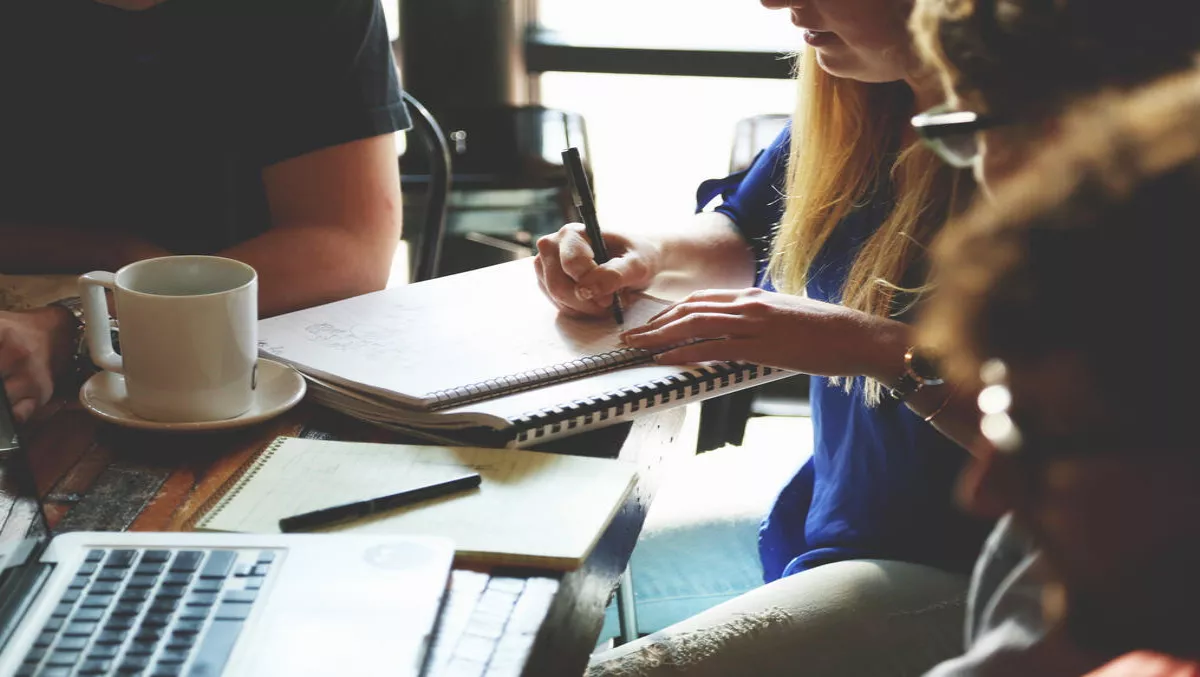 Exclusive interview: Polycom on bridging the digital divide & workplaces of the future
Thu, 14th Dec 2017
FYI, this story is more than a year old
By Julia Gabel, News Editor
"Most governments in Asia Pacific realise that they need to solve this problem; to allow people who are not in the city to get access to education, health, learning and different opportunities, without having to move to the city.
That's the word from Tony Simonsen, the managing director of Polycom Australia and New Zealand.
To kick off a discussion on the digital divide, cross border collaboration and gender diversity, Simonsen starts with an example of how emerging technologies, like the Internet of Things (IoT), play a key role in underlining national networks like the NBN.
"A CFIO of a customer is building a home in a rural area. He works in the city and commutes every day. We were talking about him building home and how he is preparing the home for IoT.
"What we mean by that is, literally, every room has some form internet connectivity because whilst it's not already here, [soon] every device we have in our home is going to be connected in some way.
"Preparing for it is really important, and we're seeing it now. We've got internet connected fridges, our washing machines, our dryers. Utensils are going to become devices connected to the internet; all able to be managed, able to be monitored.
"This is going to allow folks in rural communities to be on an even playing field.
Education and healthcare
Let's use education as another example, continues Simonsen.
"Schools working in partnership with government and service providers are building collaborative environments that utilise technology to give students a better than ordinary care of learning than they may have had in the past.
"Schools are trailing technologies and collaboration tools, which we provide, to allow students in those locations, and other areas of higher learning, to collaborate.
"In the past, they would've had to get on a bus or have their parents drive to the inner city to get access to that.
"You're not uprooting families, you're not having students sent to the city. They can stay home and do the same sort of thing.
"Australia, in particular, has a very strong distanced healthcare environment driven by government into remote regional communities where they use video as part pf their diagnosis strategy to help remove that tyranny of distance.
"We've seen plenty of articles that talk about a shortage of trained doctors in certain areas. Combined with geographical size, using technology to shorten the distance is a really great thing.
Gender diversity and expanding the talent pool
"Throughout my career, I've been a passionate advocate for women in engineering. Through three careers, I've worked on how we can remove the stereotype of how an engineer is a guy, and make it about the role itself; making it attractive to people of all backgrounds and genders.
"In the end, it's about the role and function, not about the person performing it.
"We all have a responsibility to help enable not only diversity but also closing that [digital] divide.
"We put out a report that talks about the talent pool you can have access to when you get this right. What I mean by that is, if you think about the older model - of people have to go to the city to get a job - the talent pool is limited to those around you.
"But using collaboration tools that enable better communication, what we're doing is expanding the talent pool significantly."
"It works both ways. For the employer, you've got opportunities to high different talent, and for employees, they've got the ability to continue work in the environment they've grown up in, been educated in, and still be contributing from rural areas.
"Organisations are looking at how they build a workplace of the future that is an environment that supports this. It's not just about building open plan offices, it's about providing an experience that's exactly the same, no matter where you are.
"Whether you're at home, on the road, or like me now, in a hotel room, my work experience is exactly the same no matter where I am.
"Japan is an example, from a government point of view. Japan has a focus on productivity and improving productivity and collaboration amongst government employees and the enterprise. Country-wide, they've got a focus on productivity and improving it.
"And we're working hand in hand with helping organisation enable that productivity.
"Organisations are waking up to the fact that they need to provide a workspace that allows really effective employee engagement.
Some of the key drivers of this, explains Simonsen, include some of the generational aspects of the organisation's employee base.
"We have four types of employees in the world now, and to include millennials, and different generations of employees demand different things in workplace.
"We've got to work hard to make sure that we are the organisation that people want to work for. People want to feel at home, and feel the ability to be successful and productive.
"When you put it in those terms, rather than focus on the technology, I find the conversation flows really well.
Polycom and hyper-collaboration
"At the moment, if you think about what collaboration means, it's groups of people getting together with a common goal," says Simonsen.
"That works well in most organisations where you've got the physical presence. What's happening, though, is organisations are jumping borders, working on projects together that are truly spread across the world, across languages and cultures.
"This hyper-collaboration term is about how we're bringing that all together in a way that allows us to work sensibly, easily and in a productive fashion.
"For example, I'm currently a part of a project team that is working on how we develop leadership competencies and evolve them across Polycom worldwide.
"My teammates are based a number of countries in Europe, the U.S., and other cities across the APAC region. We're working across time zones, across multiple languages and, we're using tools and technologies to enable the conversation effectively."
"We're using the technology and solutions we provide to our customers to solve problems within our own business.
2018 and beyond
Looking for the future, Simonsen says he is most excited about where modularity becomes the norm.
"Thinking back to the heritage of Polycom, we started life we a great audio conferencing. We then moved into video technology. Five years ago, in Australia, the majority of that technology was stand-alone, not necessarily integrated into other applications, but provided a great experience.
"More and more, our world is moving towards plug and play modularity that allows technology to be integrated into all sorts of other applications and just work.
"Our vision for the future is to do that; to be a modular, and interconnected, and to provide a great experience no matter where you are.