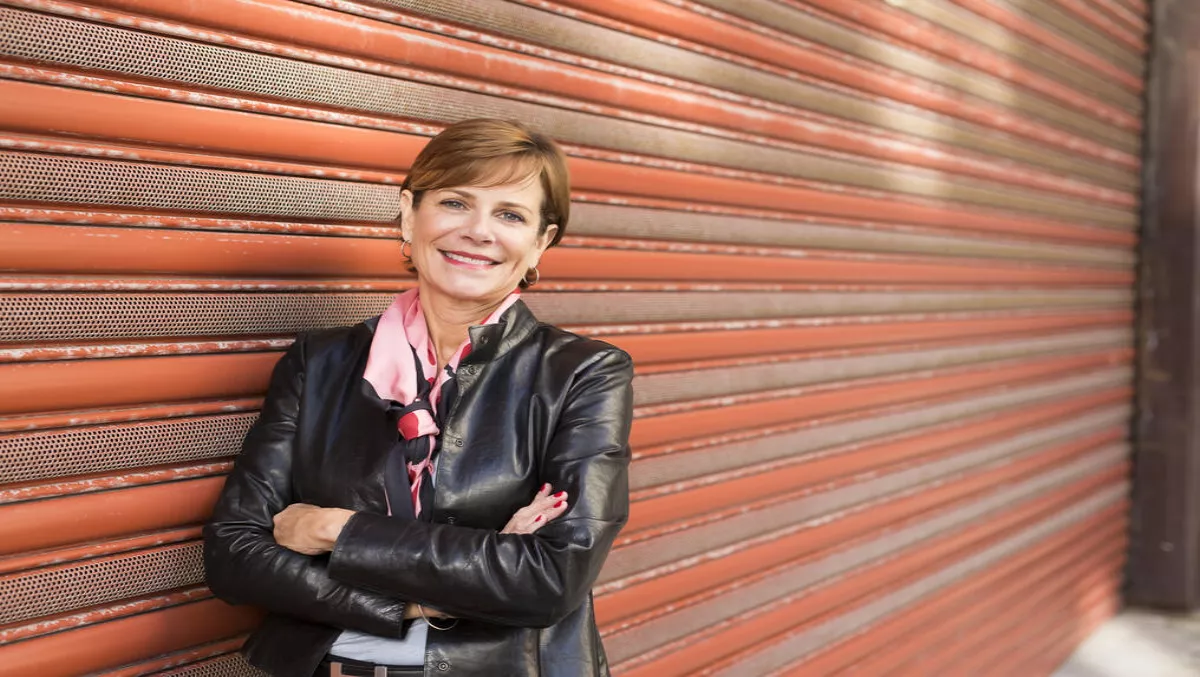 Exclusive interview: Polycom on how remote working can bring us closer together
FYI, this story is more than a year old
Amy Barzdukas is Polycom's workplace of the future evangelist and an expert on the technology trends currently disrupting corporate culture.
With a passion for changing the rules of today's workplace, Barzdukas says it's absolutely possible to empower rich human connections in geographically dispersed employees through technology.
Barzdukas talks to TechDay about this idea of rich, virtual collaboration, the biggest mistakes business leaders are making, and the differences between millennials and preceding generations in technology adoption.
With employees working remotely and across geographies, what technology specifically is crucial to ensuring rich collaboration while still maintaining a sense of culture?
You need a good voice connection and certainly, today that can be with a mobile phone or on your PC, there are lots of ways to accomplish that.
You also need to be able to share content effectively so that all employees are looking at it, and are able to respond to it at the same. There are lots of technologies that enable that.
The really critical piece is the addition of video collaboration, and that's available from a number of different sources. A great example of how all these come together is with MYOB Group in Australia, a cloud based business management solutions provider.
They started out in a home office, and now have 7 sites across Australia and New Zealand, and every day over 200 engineers and developers meet virtually to share code and create software to keep the business humming.
It's the video that allows them that sense of human of connection, allowing dispersed beings to work together effectively.
If you think about how culture in a company develops, it's usually something driven by the executive and that still happens when you meet over video.
Are people empowered to joke? Are you able to share personal anecdotes as well as work anecdotes?
Those senses of culture, and what you choose to celebrate comes through very clearly on video and helps people have that coherence.
So, where do business leaders go wrong? What are the biggest mistakes they make in these circumstances?
You have to remember that whether employees are in the office or working remotely, they are still people.
Saying hello is a big part of how you connect with people. If you treat a virtual meeting as a transaction you're not going to get that coherent culture.
If you were in the office having a conference, and were there before everyone was ready, you would have a chat with those around you. Those things still need to happen, even if it's a virtual meeting.
The other key mistake is not providing the right technology. If you don't give your employees the effective tools and technology that allow them to work effectively, you're going to have trouble.
Do you have any suggestions for employees that want to approach their employers about remote working or about deploying better technology in the workplace if their employer is firmly opposed to the idea?
For any business decision, you have to pitch it from a 'what's in it for the business?' perspective.
As a parent of millennials, I can tell you that if their pitches go wrong it's because they're telling me what's in it for them, rather than all of us.
It's really powerful if you can show that it will drive greater business productivity.
The other side is that if you want to pitch it, but it's not possible on a large scale, find ways to demonstrate its utility at a smaller scale.
If you need to work from home because you have an appointment, use that opportunity to demonstrate how productive you can be and how in-contact you can be.
Demonstrate that it works. Those demonstrations go a long way to proving a point.
With the range of technology we have access to today, does the excuse from an employer of - if you're not in the office, how do I know you're actually working? – hold any weight anymore?
If you're measuring the productivity of your employees based on whether you can see them or not, then you're probably not getting the maximum out of them.
You need to be focusing on the results.
If you're very clear as a management team and defined what you want from a results point of view then you're much more aware if you are getting what you expect.
What differences have you noticed in the way millennials embrace technology in the workplace compared to preceding generations?
Millennials are digitally native. They are not afraid of technology. Their expectation is that the technology will continue to evolve and change and they will change with it. Whereas, older generations may be more fearful of technology.
Millennials aren't concerned with how they look on video. But we've had times when someone has wanted to not appear on video at Polycom because they were having a bad hair day.
Well, would you have gone to the office? Well, yes.
Well then, don't worry about it. It's not dissimilar.
As an employer, you need to remember that with millennials, when they have to work from outside the office, they're worried that they may end up being perceived as not working so hard because they're not seen.
Older generations in a work-from-anywhere situation are more concerned that they'll end up working too hard and they won't be able to separate their work life from their personal life.
In both cases, really being clear what you're expecting out of your employees, the deliverables, can help you address the concerns on both sides.
Are there any differences in the way females approach anywhere-working compared to males?
When we break down the response to our global survey, the reason they are in favour of flexible working is the same.
The number one reason is to have more work-life balance and the number two reason is to be more productive.
The concerns they have are also the same. They similarly worry about how they are perceived by their peers.
We don't see any real difference between them.
Should organisations be legally required to have a certain percentage of women on their Boards and executive teams?
It's not the percentage of women on Boards that needs to be legislated because the reason why there are not more women on Boards go much deeper and start much earlier in life.
We really need to get at the issues that prevent women from pursuing those careers or the unconscious biases that stop people from having the confidence to go for a job at a certain point that maybe some of their male colleagues don't face.