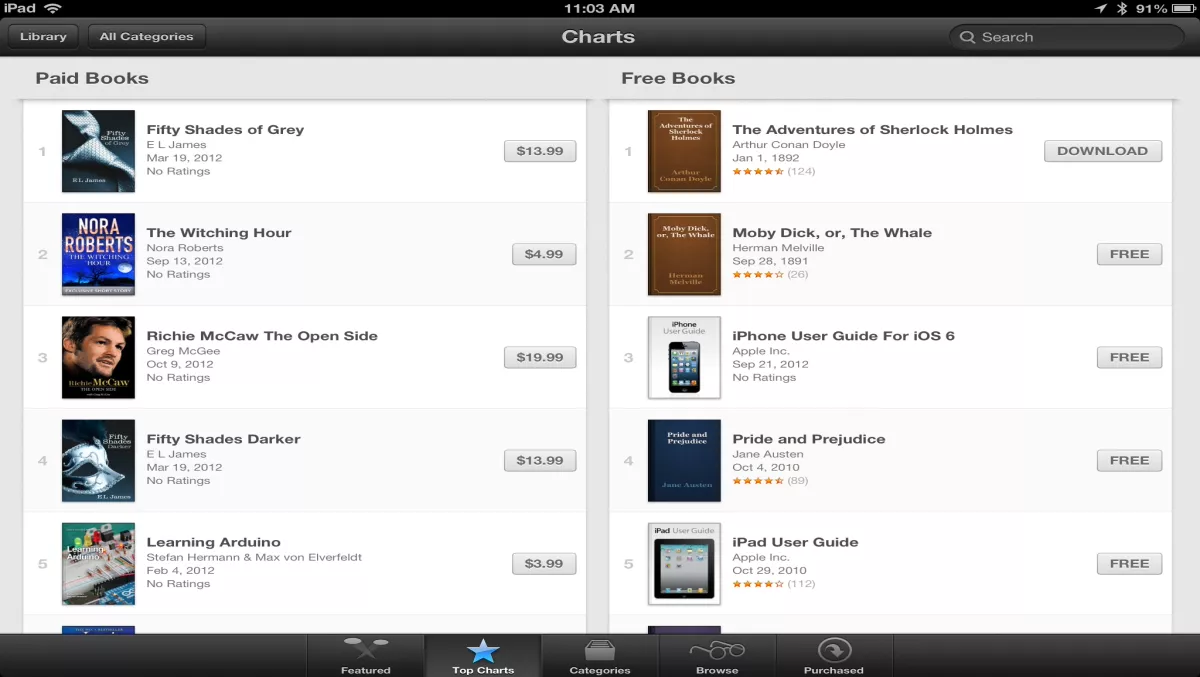 Finally: iBooks comes to New Zealand
By Alistair Ross,
23 Oct 2012
FYI, this story is more than a year old
Like a great silent oppression, New Zealand, along with Argentina, Bolivia, Brazil, Chile, Colombia, Costa Rica, The Dominican Republic, Ecuador, El Salvador, Guatemala, Honduras, Mexico, Nicaragua, Panama, Peru and Venezuela seem to have 'all of a sudden' been given the green-light for iBooks. Indeed, if you pop yourself into the iBooks app on your iPad or iPhone this morning, this is what you will see:
You may be able to see that New Zealand relevant publications are quite prominent in the list there, including Richie McCaw's biography 'The Open Side'. Our friends over at TUAW have even pointed out that a new iBooks 3.0 platform which has not yet been announced, has titles that references the platform in the new book stores. TUAWs Erica Sadun believes that this will all co-incide with a new focus on reading and education which will come along with the believed imminent iPad Mini release.
At least for today, ahead of tomorrows potential media frenzy, Finally, if you own an Apple device in NZ you don't have to necessarily go through the convoluted delivery for books that is Kindle on iOS, or use services such as Zinio. Too little, too late? Maybe. Still welcome? Definitely.