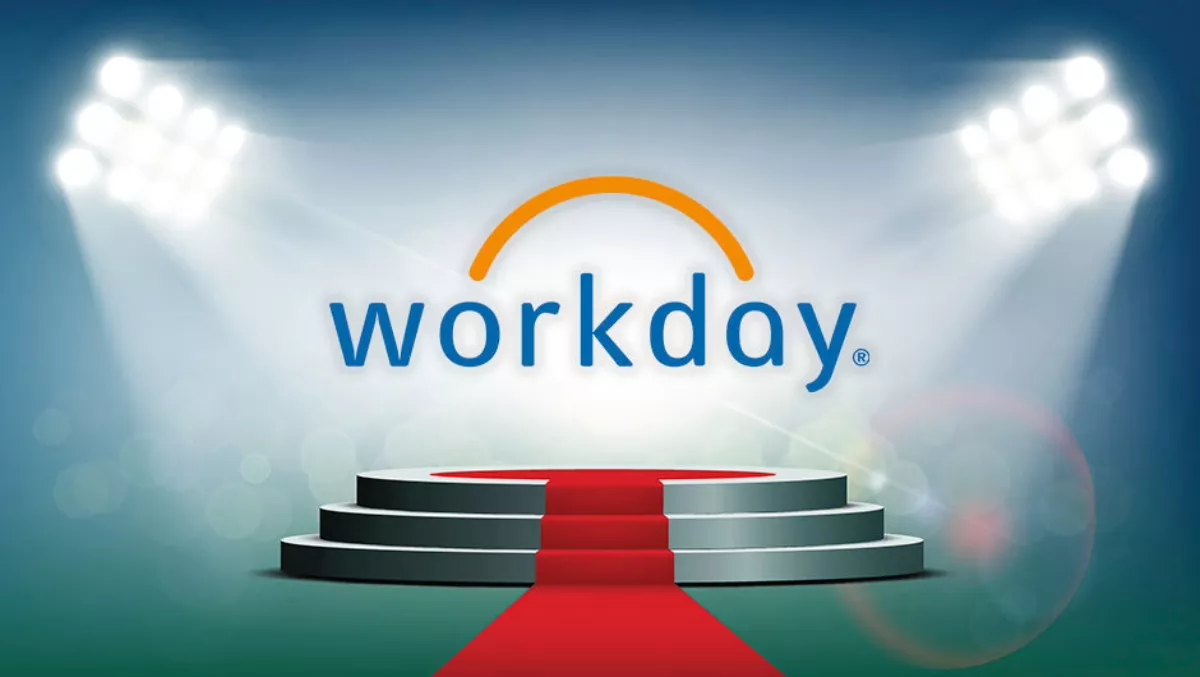 Five secrets – Workday's 2019 winning formulas
Tue, 20th Nov 2018
FYI, this story is more than a year old
By Sean Mitchell, Publisher
Business software vendor Workday had an impressive 2018, clocking over 30% revenue growth. Below is a summary of why they will continue this momentum in 2019.
If you don't know much about Workday, read our overview of them here.
2019's winning formulas:
1) The customer opportunity
In mid-2018 Workday acquired Adaptive Insights for $1.55 billion. The acquisition got Workday into planning software category. This category has been pioneered by Anaplan and is one of the fastest growing business software segments. Workday's management believes the planning segment will grow 50% per annum for them. Just getting into this category should drive growth for Workday, although the customer base acquired is really the secret.
Adaptive Insights software lays over the top of financial or ERP systems. It provides the budgeting, forecasting and planning layer. For a number of years, the company had an exclusive arrangement with the ERP vendor NetSuite.
This presents an opportunity for Workday, who have over many years crafted a mature financials system to complement their flagship human capital management (HCM) systems.
Of the 4,000 customers acquired with Adaptive Insights, very few are Workday HCM customers already, even fewer are Workday Financial Management customers.
Adding to this is Workday's laser focus on customer satisfaction, which today stands at 98%. Now that is a happy customer base!
As a result, Workday has a significant opportunity to sell Adaptive Insights customers their financial management and HCM solutions.
2) Becoming an open platform
In July of 2017 Workday announced that it would open up its platform. It intends to allow the creation of App's that look and feel like regular Workday Apps.
The new platform will be available in October 2019.
They're working with 30 pilot customers right now. Initially, it has allowed these customers to easily customise their applications, for example adding a T-shirt size field to employee records without developers.
These customisations are generally things that Workday is unlikely to incorporate into its solutions; they could be specific to an industry, geography or even a business model.
In addition, an App Creator tool will enable customers to develop new Apps from scratch, which could stand alone or work in conjunction with other Workday tools.
David Clarke, senior vice president of technology development at Workday, believes it is difficult to predict how customers will use these free-form and open-ended tools. Already with the small number of pilot customers, they're encountering uses, that hadn't been imagined.
Long ago when Workday started to plan it's architecture, it made some great decisions. These days, that has manifested in all of its customers working on the same version of the software. Workday is going to maintain this single code base while offering its customers the ability to customise and develop new Apps. All of which will be automatically updated to the latest version of Workday, with its twice-yearly release schedule.
This has been a painful experience for other business software giants like SAP, who have thousands of customers on older versions of their software at any one time.
The company already maintains a marketplace of Apps for customers. Currently around a 100 Apps are listed. Most of which are integrations for their HCM products.
Workday envisages that this marketplace will grow to incorporate new App's built using the new App Creator tool. Although unlike a consumer App experience, they will be carefully curating only the best solutions for their enterprise customers to use.
This move to an open platform will help fill any specific requirements that industries or customers need before considering Workday and ultimately increase its total addressable market.
3) The practical use of machine learning
Like most business software vendors, Workday is talking about machine learning. How it can help automate tasks, save us time, process mountains of data and uncover new business insights.
It will be peppering artificial intelligence and machine learning throughout all of its Apps. The first of which is the matching of candidates to open vacancies during the recruitment process. This has historically been a time-consuming task.
The company started it's machine learning journey five years ago with the acquisition of Identify. The fruits of which will be seen in their recruitment product in March 2019. The company releases a new version of its platform twice a year, March - September.
A partnership with IBM Watson has also been helpful. An example of the collaboration is a blind recruiting and bias-free performance management system that is in development.
With over 31 million workers using the platform and thousands of organisations, a lot of data is available to its customers to unleash machine learning on.
Workday is committed to ensuring this customer information is used ethically and with full transparency. As evidenced recently with its Skills Cloud announcement. Which has boiled down millions of skills into around 50,000 skill sets that can be used and matched in its HCM products. The programme was an opt-in for clients on a 'give and get' basis. If customers agreed for their data to be anonymised and analysed by machine learning, then they received back the resulting skill data.
They are also to harness machine learning for augmented analytics and automated personalised user experiences in 2019.
Machine learning may just be a tick box for business software these days, but Workday seems to be pushing ahead with projects that will delight its customers and get them buying more of its product range.
4) Advice not just training
As a business buying enterprise software, you would expect to be trained on how to use the solution. Workday takes this, delivers very nicely and then goes beyond the call of duty.
Their competitor Salesforce doesn't give sales management advice.
Yet Workday has a special relationship with its clients and gives them human resources (HR) advice. Not software advice, but business advice.
An example is in the area of 'Diversity'. If a client is interested in it, Workday has put together best practices and helps the client implement the programme. This goes well beyond just how to implement a diversity dashboard or report, which you would expect from a software company.
Another example is 'Performance Enablement" in which Workday has its own unique methodology called 5C.
This business advice can be seen throughout their tools, with over 150 best practice business processes baked right in.
Naturally, customers can choose another path or not follow Workday's advice. Although most customers won't ignore it, most will appreciate it. This beyond the call of duty advice must contribute to the stickiness of clients, drive up customer satisfaction and in the end win more business.
5) Unique hybrid deployment
The promise of cloud-based business software is often focused on simplicity. No more having to worry about servers, backups, patching, client software installs etc. All that you need is a web browser and an internet connection and you're up and running.
For many large enterprise IT departments this is a tricky balance.
They want control of organisational data, they want tight access control, and they don't want yet another system to administer.
Lastly, some organisations and governments require their data to be stored in their country. This is often known data sovereignty.
Workday has come up and an ingenious solution that allows clients to deploy Workday either on the public cloud in Workday's standard data center's or in a private environment hosted by Amazon Web Services (AWS).
See our full explanation here.
AWS is a smart choice for Workday to partner with, as most organisations will already have significant workloads with the cloud provider. This will save time both in terms of upfront training and ongoing monitoring.
Their modern business software competitors like NetSuite and Salesforce don't currently offer this. Having a very flexible approach to deployment will surely win more clients, especially in data-sensitive industries like finance and government.
All in all, these are our five reasons why Workday will win in 2019.