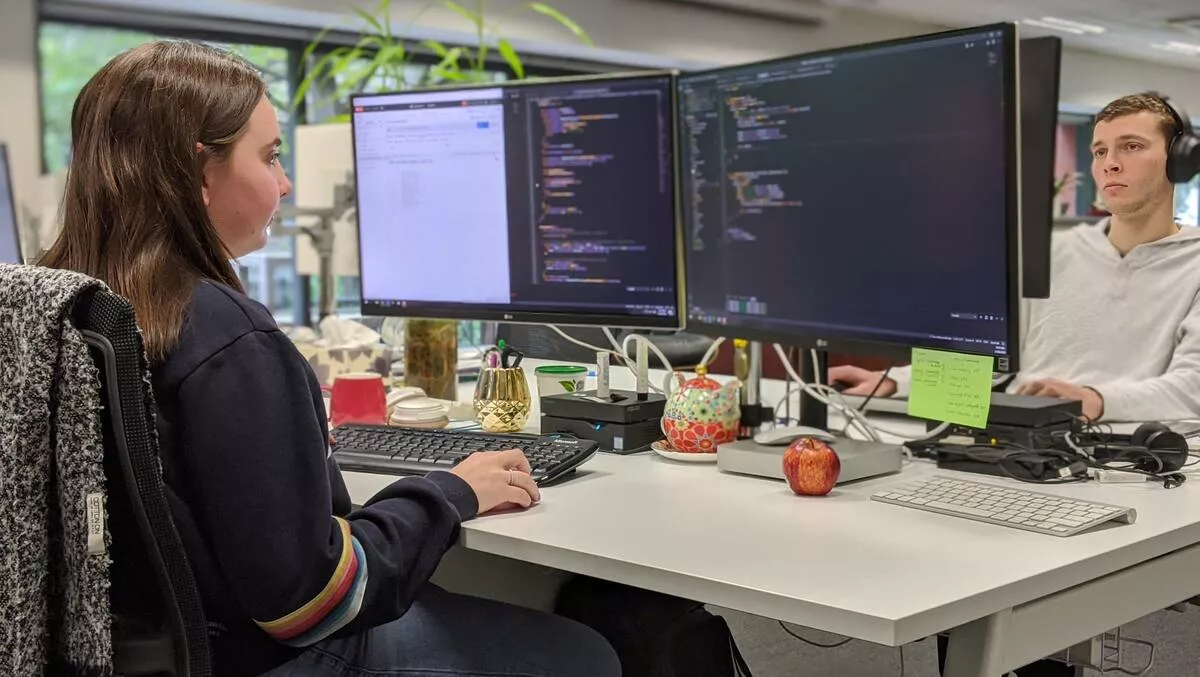 FlexiTime turns to Microsoft Azure to help companies navigate the payroll labyrinth
FYI, this story is more than a year old
Payroll is an essential part of every business, but it can be challenging to get right every time due to changing job requirements, flexible work, and the sometimes unpredictable events that impact employees' lives. Businesses may cater for salaried employees, contractors, freelancers, casual staff, and rostered shifts, and payroll must always be correct - because mistakes can be extremely costly.
If there's one business that understands the ins and outs of payroll, it's Wellington-based technology business FlexiTime. The company has been helping businesses through the payroll labyrinth for 12 years.
FlexiTime chief executive Robert Owen sums it up: "Our mission is to make sure employees get paid right and improve people's lives.
At first, FlexiTime started working with businesses with casual workforces. Customers found it difficult to calculate leave balances correctly, especially in sectors like hospitality or retail where hours are constantly changing. Sure, there's the Holidays Act and a 98-page guidance document from MBIE, but as the last few years have shown, even the public sector was prone to making mistakes.
The company decided to ditch the traditional hour-based approach to leave balances and instead measure them in 'weeks'. This method correctly calculates leave for both staff with constant hours and those who are working shifts, or have changing work patterns.
The company also needed to go through some internal changes to provide the best experiences and systems for the companies it works with.
Changes to software standards and products meant FlexiTime needed a new platform to run its solution on. Microsoft Azure's cloud ticked all the boxes because it enabled the team to build new products from the ground up in a manner that was both scalable and upgradeable.
The FlexiTime team built the payroll solution PayHero and invoicing and contractor management solution Invoxy on the Azure platform, each with particular capabilities designed especially for its customers' needs.
What's more, the company also saw huge benefits for its own team - it simplified product development. For example, the company leveraged Microsoft PowerBI so customers could draw insights from work patterns and enable easy reporting.
Owen notes, "This tool has also been useful to our own internal teams, in order to monitor key metrics across the business. We asked ourselves, why are we developing our own tool when we could just use best of breed software?"
While the company was busy building its platform, Microsoft also stepped forward to play a major part in this development phase.
Owen explains, "Microsoft has been amazing in terms of helping train our staff and providing advice. There's a lot of new technology out there and Microsoft has been really helpful in demonstrating best practice and making it really easy for our team to learn."
FlexiTime's PayHero is now used to pay 60,000 employees across New Zealand, while Invoxy is used by 11,000 contractors around the world. The company is now developing a new solution that builds on the global success of its Invoxy solution as well.
The company also received a Highly Commended ranking in Microsoft New Zealand's Partner Awards in the Emerging SaaS category.
"As the world is moving quickly to more flexible ways of working, FlexiTime really is a Kiwi SaaS company for our time," says Microsoft New Zealand partner director, Matt Bostwick.
"The FlexiTime team has an incredible vision to help freelancers and employers worldwide make contracting fair and payroll easy, enabling employees everywhere to get paid right. Their recognition at the Microsoft NZ Partner Awards was thoroughly well-deserved, and we can't wait to see where they go next.
Visit FlexiTime's website here.