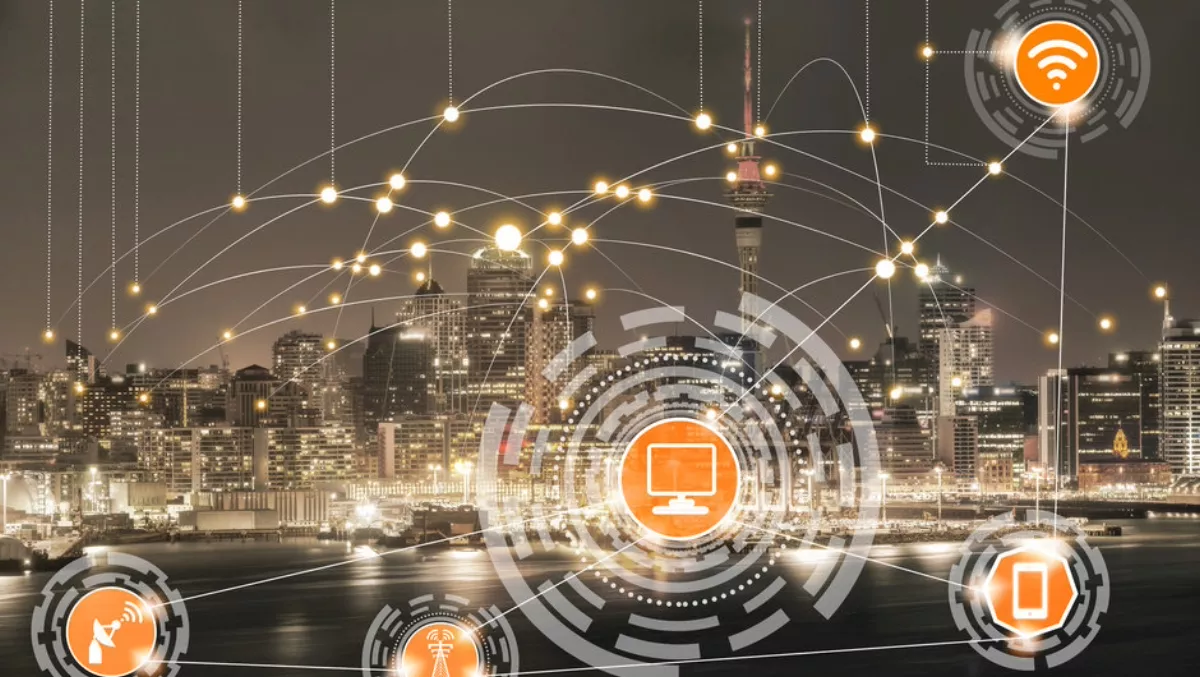 Four NZ projects shortlisted in IDC's APAC Smart Cities Awards
Wed, 15th May 2019
FYI, this story is more than a year old
IDC Asia Pacific announced that four New Zealand projects have been shortlisted as finalists in the 2019 IDC Asia Pacific Smart Cities Awards. The annual awards highlight and acknowledge outstanding smart city initiatives in the Asia Pacific region and this year attracted over 180 entries.

For 2019, one project from New Zealand Police and Smudge Apps, one from Vector and Soul Machines, one project from Spark and a project from Wellington City Council have been shortlisted as finalists in four of the 12 award categories.
The New Zealand Police and Smudge Apps project is the Family Harm App, in the Public Safety category, Vector and Soul Machines are a finalist in the Education category for Will the Digital Teacher, Wellington City Council's Virtual Wellington under Civic Engagement, while Spark's Madden Street, the Smartest Street is a finalist in the Sustainable Infrastructure category.

IDC New Zealand market analyst Jefferson King says given the nature of the competition that New Zealand projects are up against, the results are especially noteworthy.

"For New Zealand to have four projects that stand out on the regional stage is an exciting achievement. New Zealand has consistently punched above its weight in the five years that these awards have been running."

Family Harm is an app developed on behalf of the New Zealand Police, with Smudge Apps. Domestic violence is one of the biggest issues facing New Zealand and accounts for half of violent crime and 40% of the police time. Family Harm provides several features to improve public safety and simplify police procedure. Historically, every domestic violence incident requires 14 pages of paperwork, which takes about 40 minutes to complete.
With over 120,000 incidents of domestic violence last year, the paperwork required amounted to nearly 1.5 million pages, so the challenge was to reduce it significantly thereby increasing the efficient use of police time. The app simplifies the documentation and provides a direct connection to the national police database. In terms of public safety, the Family Harm app gives the police access to information related to prior callouts, as well as the number of residents, and information about the area.
The app allows the user to update the report, even after they have left the scene, allowing for the creation of a living document. This service has dramatically improved police workflow and public safety across New Zealand.

Will is a digital teacher operating initially in the Auckland region for schools connected to Vector Ltd electrical network. The aim of the project is to educate children about energy and its role in New Zealand society. The project utilises AI combined with a digital human face to humanize Will, as well as to provide an interactive interface.
While the knowledge base of the AI is currently limited to Vector's energy education program, the aim is to eventually utilise this AI across many different subjects. In the long term, the project seeks to solve issues stemming from an international teacher shortage, as well as democratise education. Vector highlights that from a business standpoint, it is essential to follow new technology trends and practices. The project will see a rollout in early 2019.

Spark's New Zealand's 5G team has joined with Auckland Transport, NB Smart Cities, Cisco and Auckland Council's Panuku Development to create Madden Street. Madden Street utilises IoT technology to display how 5G will impact the way citizens interact with technology on a daily basis through the installation of sensors in rubbish bins, car park spaces, street lights, pavements, and air monitors.
The combination of sensors allows various street factors to change, such as a full rubbish bin being emptied or dimming light triggering street lights. The street lamps house the smart hubs which make all this possible. Through this project, Auckland can remove the ugliness typically associated with smart hubs at street level, while also providing free public Wi-Fi and smart CCTV.

Virtual Wellington is a Virtual Reality version of Wellington., It immerses people in a 3D city experience and allows them to interact with city data to understand urban issues and futures.
The model covers all of Wellington City, and the surrounding metropolitan council's and contains the buildings, trees, roads and other physical features which make up Wellington's environment. This environment then provides the base to project data, proposals and alternative futures in an engaging, informative and intuitive way.