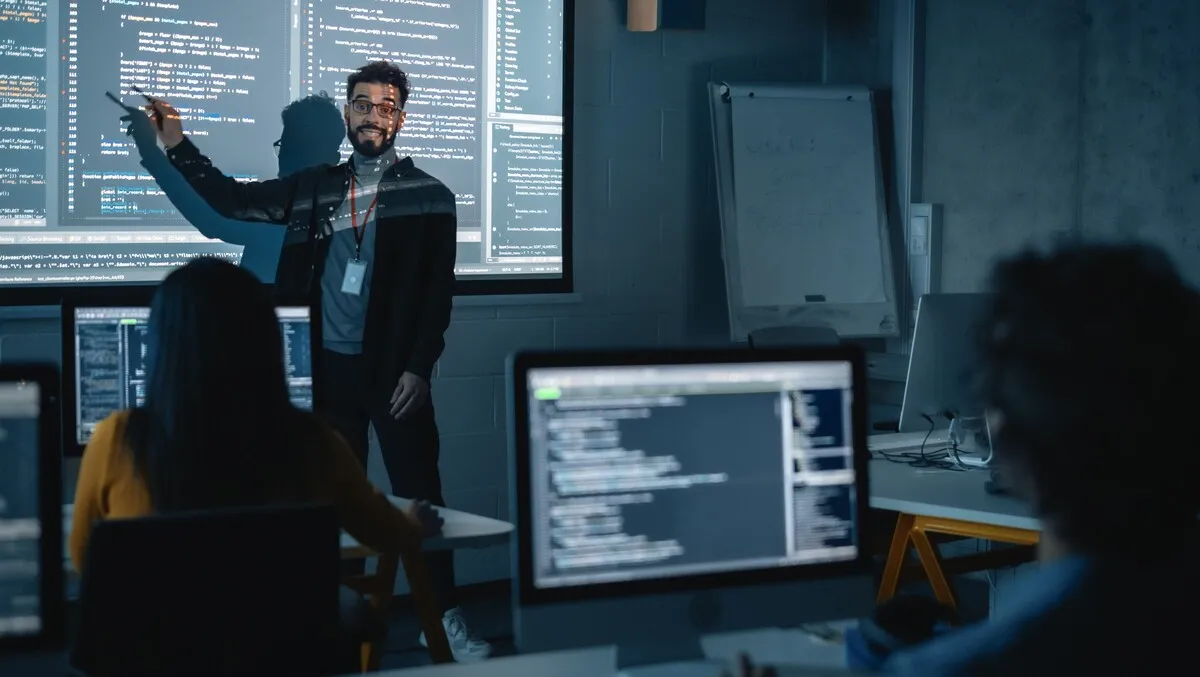 Fueling innovation in NZ with cloud training and certification
Cloud computing has become the bedrock of innovation and efficiency, and New Zealand businesses are getting in on the action. According to Gartner's 2022 CIO Survey, 44% of CIOs in NZ had allocated funding for cloud platforms.
From our own customer survey across ANZ in FY2022, we were able to identify that:
54% of organisations are in the process of migrating workflows to the cloud.
32% have already migrated core business workflows to the cloud -- an increase from FY2021.
To remain competitive and to ensure a return on the tech investment, leaders must equip themselves and their teams with the necessary knowledge and skills.
Beyond the hype
It's been a couple of years since conversations about cloud computing became more widespread. And organisations are seeing a real impact. They are using this technology to run their operations more efficiently, better serve their customers and increase margins.
Based on data from RapidScale and Dell, compiled by Salesforce:
94% of Businesses reported an improvement in security after switching to cloud.
94% of Businesses reported ease in government compliance with cloud.
53% of Businesses reported revenue growth vs competitors on cloud.
Additionally, Verizon found that 77% of businesses reported that cloud technology gives them a competitive advantage.
And in terms of business continuity, CloudEndure's Disaster Recovery Survey Report found that 20% of Cloud users claim disaster recovery in four hours or less.
Overcoming hurdles to adoption
Embracing cloud technologies offers unparalleled opportunities. To harness their full potential, companies need to invest in training and certification focused on cloud computing but also cloud security.
CCL's State of New Zealand Cloud Transformation found that the lack of expertise and concerns about security are some of the biggest challenges for organisations:
cost or funding concerns (43%)
lack of expertise and capability (39%)
considerations around data sovereignty security (37%)
incompatibility with existing technology (32%)
Getting support
With the Government's Cloud First policy, public sector organisations are required to adopt public cloud services on a case-by-case basis, following risk assessments. Support is available in aspects like buying public services, negotiating contracts and ensuring sustainability.
Private sector organisations, on the other hand, can work with cloud vendors on a suitable arrangement based on where the company is in its cloud journey, its size, industry and geographic location.
Building team expertise
While DIY cloud training is always an option, tapping into the expertise of authorised cloud training providers reduces risks and shortens the time it takes to see ROI. With a partner, organisations can create certification programs that are customisable, scalable and measurable. Consultants can come in to understand your requirements. From there, they can:
Quickly create on-target initiatives
Tailor existing programs to suit your needs
Map out learning pathways to support career development
Deliver learning across cities and regions
But beyond helping to gain skills, these programs supply a blueprint for creating change for the better. By encouraging employees to undergo training and certification, companies can ensure their teams can design, deploy and manage cutting-edge cloud solutions. This, in turn, fosters a culture of innovation where teams can experiment, iterate, and develop solutions that drive business growth.
Fortifying cloud security
Unpatched software is one of the main ways in which security is compromised. Keeping in-house software up to date is a constant challenge. Cloud providers regularly and routinely install patches for their clients, reducing their vulnerability.
In line with this, a key aspect of building cloud skills is cloud security training and certification to prepare teams to monitor and manage cloud environments against threats.
The number of information security risks associated with cloud computing needs to be carefully considered. The risks can include:
Data privacy and the sensitivity of data stored or processed.
Availability of data and business functionality.
Unauthorised access to company data.
Distributed denial of service attacks (DDOS) - as more services move to the cloud, cloud providers become a bigger target for DDOS attacks.
Insecure interfaces and APIS – cloud vendors provide APIS for customers to manage the cloud service. These can have vulnerabilities.
Lack of visibility and control – when organisations move their resources to the cloud, they lose visibility and relinquish some control over some aspects of IT management and data security.
Vendor lock-in - when companies rely heavily on public and hybrid cloud platforms, they are forced to continue with a specific third-party vendor to retain operational capability.
Connecting new and existing technologies
New Zealand businesses often grapple with the challenge of optimising their existing IT infrastructure for maximum efficiency. Another aspect of cloud training and certification programs should focus on virtualisation. Virtualisation skills help address this challenge head-on. They equip staff with the knowledge to streamline operations, improve resource allocation and ensure that new technologies work well with what the company currently has.
Within our team, we have seen a significant upswing in individuals pursuing cloud certifications for roles and titles like Certified Cloud Security Professional, Cloud Technology Associate, Professional Cloud Administrator, Professional Cloud Developer, Professional Cloud Service Manager and Professional Cloud Solutions Architect.
By investing in cloud training and certification and aspects that branch into security and virtualisation, New Zealand businesses can create a workforce that is not only proficient but also forward-thinking.