Partner content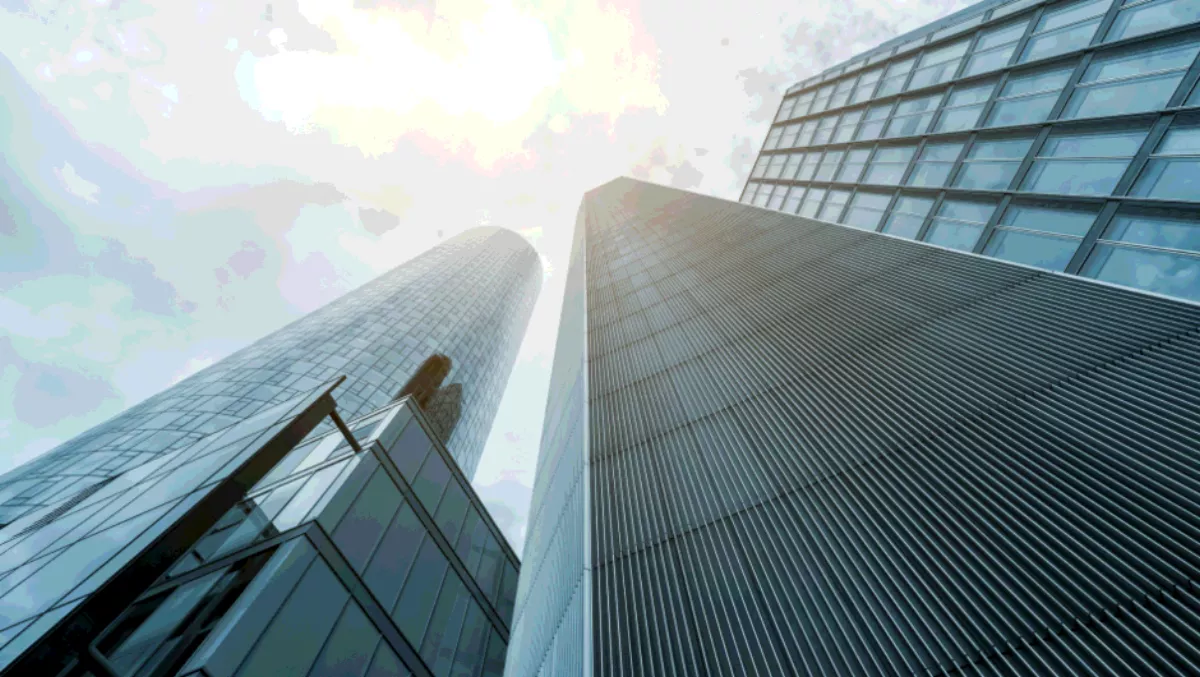 Fuji Xerox NZ unveils two new feature-packed printer series
FYI, this story is more than a year old
This month Fuji Xerox New Zealand announced two new series additions to its portfolio of monochrome printers.
The DocuPrint 4405 series (including the DocuPrint 4405 d, 3505 d, and 3205 d A3 models), and the DocuPrint 375 series (including the DocuPrint M375 z/df, P375 dw/d A4 models) represent the next step of innovation for modern business.
"These new printers are ideal to supplement the print portfolio in any office environment," says Fuji Xerox New Zealand enterprise document solutions national marketing manager Geoff Hamer.
"They're quiet and small enough to fit right on your desktop, while packing in a range of features until now were found only in larger multifunction office devices." 

The DocuPrint 4405 and DocuPrint 375 series are extremely adaptable as both come standard with two-sided (duplex) printing and optional back output trays, which enables the use of special paper types from envelopes, to heavy card stocks, to long and odd-sized papers and more.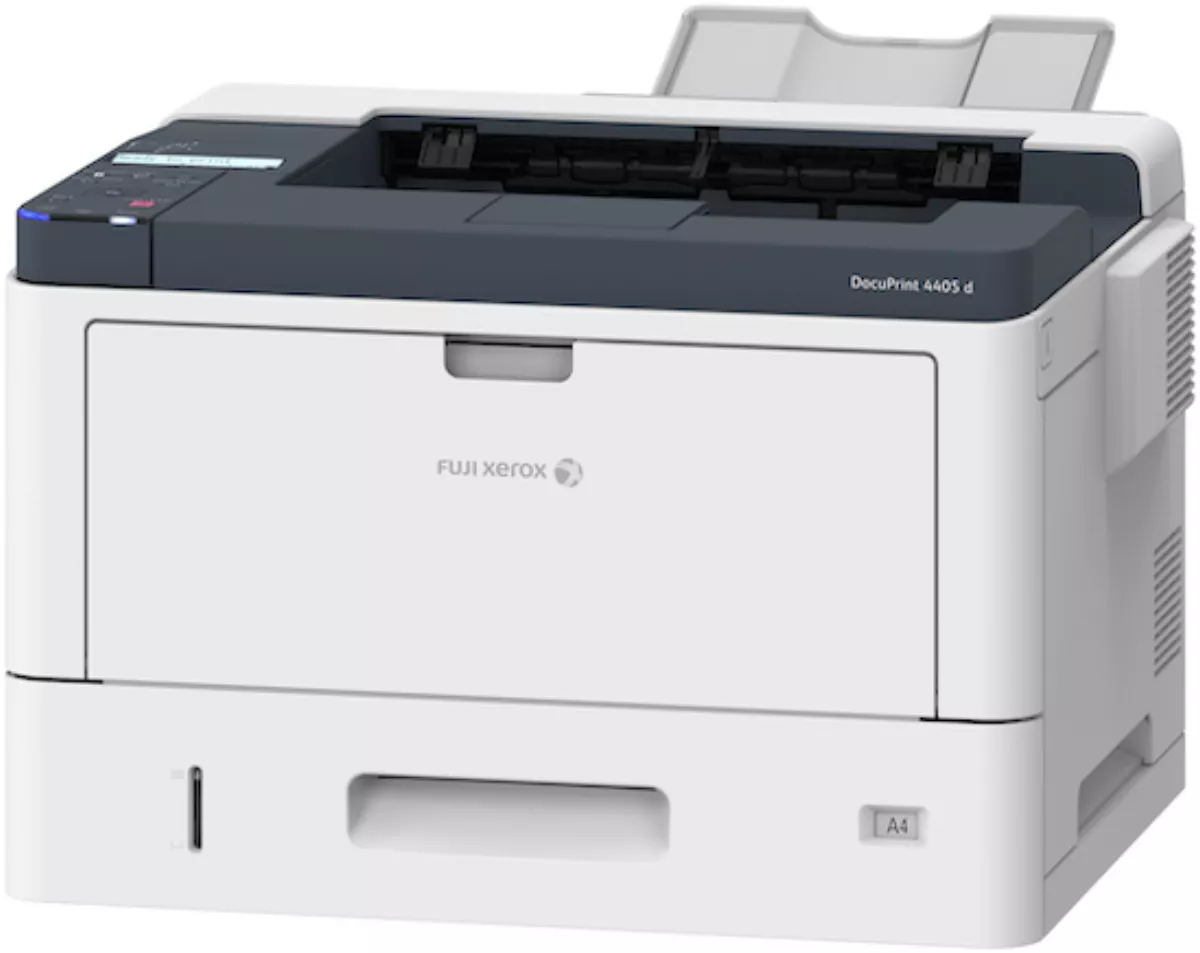 From the Fuji Xerox DocuPrint 4405 series
An increasing issue in modern business is security, and fortunately, the two new series have been tailored to address this.
For example, the DocuPrint 4405 series can connect, scan and print from two separate networks to maintain segregation of important data. This series is also the first to be compatible with Fuji Xerox's Authentication Adapter with Touch Panel – a 10.9cm touch panel with server-free authentication using tap-and-go access cards, ensuring only authorised users are able to release print jobs and reduce the chance of information leakage.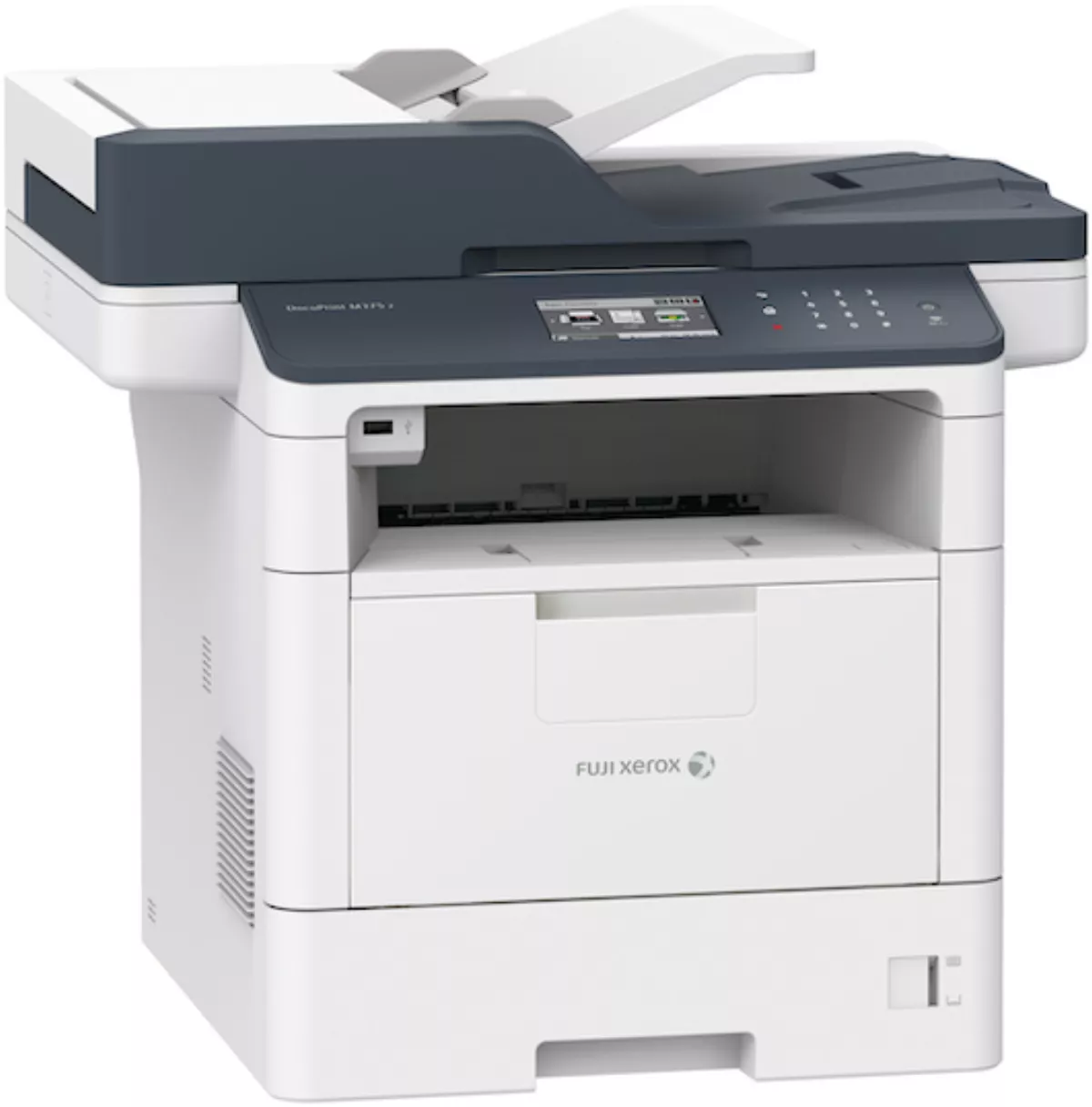 From the Fuji Xerox DocuPrint 3375 series
Another common issue in digital business is power consumption.
Fuji Xerox has invested significant innovation in this area, as according to the company's comparison of A3 monochrome printers currently in the market, the DocuPrint 4405 d and 3205 d models offer the lowest typical energy consumption in their class.
The DocuPrint 4405 series also includes Super EA-Eco Toner, featuring a new polyester resin that fuses at 30-35 degrees Celsius lower than conventional Fuji Xerox toner. This further reduces power consumption by up to 20 percent, and cuts carbon dioxide emissions up to 35 percent.
"Creating the heat to melt and fuse toner is an energy-intensive process, accounting for nearly 70 percent of the total energy consumption of multifunction devices and laser printers," says Hamer.
"By allowing the toner to melt more quickly during the fusing process yet preventing it from distorting at room temperature, Super EA-Eco toner greatly contributes to reducing energy consumption and the impact of offices on the environment."
As part of its Smart Work Innovation strategy, Fuji Xerox continues to provide products that help improve office productivity – focusing on liberating workers from various constraints and enhancing customer operations.
Click here to find out more about the DocuPrint 4405 series, and click here to find out more about the DocuPrint 375 series.
Related stories
Top stories