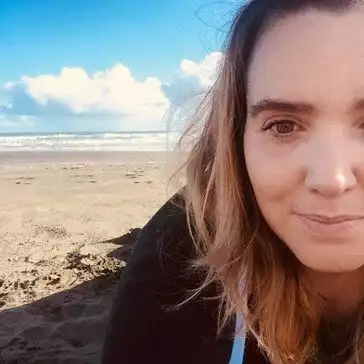 By Shannon Williams, Journalist
Google Cloud has announces new customer, partner and product offerings at Next '23.
Product announcements covered four key pillars:
Modern Infrastructure Cloud
Google's AI-optimised infrastructure is the leading platform for training and serving generative AI models - with competitive advantages for training performance & scale, model serving price performance, and support for the latest ML software compilers - like OpenXLA.
"We are continuing to deliver workload optimised infrastructure by announcing GKE Enterprise, updating our Google Distributed Cloud portfolio, launching Cross-Cloud Network while expanding our networking offerings with new enhancements, previewing TPU v5e with soon-to-be GA of A3 VMs, and introducing C3A, C3D, and new SAP workload support," Google Cloud says.
Collaboration Cloud
The company is announcing significant updates to Google Workspace that build on recent momentum around incorporating AI as a collaborative partner across Google Cloud tools.
These announcements include:
General availability of Duet AI in Google Workspace
"Since its launch, thousands of companies and more than a million trusted testers have used Duet AI as a powerful collaboration partner that can act as a coach, source of inspiration, and productivity boosterall while ensuring every user and organisation has control over their data," Google Cloud says.
"Now, we are introducing more of whats coming next, including the general availability of Duet AI for Google Workspace, available everywhere Workspace is sold."
Duet AI in Meet
Googel Cloud is embedding generative AI across the full spectrum of meetings to help them become less fatiguing and more fulfilling. Updates include the new take notes for me and attend for me features; studio look, lighting & sound; dynamic tiles and face detection; and automatic translated captions.
The new Google Chat
"We are unveiling an enhanced Chat experience with powerful new features, including Duet AI in Google Chat, a new home view, redesigned search, smart chips, and much more. Chat is not only great at the basics, now with AI built-in, its ready for the future."
Developer, Data and AI Cloud
A variety of announcements that expand Vertex AI's capabilities and further empower customers to easily experiment and build with foundation models, customise them with enterprise data, and smoothly integrate and deploy them into applications with built-in privacy, safety features, and responsible AI.
This includes updates to first party models of PaLM 2, Imagen and Codey, and new third party models with Metas Llama 2, TIIs Falcon and pre-announcing Anthropics Claude 2. A new digital watermarking functionality for Imagen powered by Google DeepMinds SynthID.
New tools to help enterprises get more value out of Google Cloud models. This includes Vertex AI Extensions and Vertex AI data connectors. And expanded availability for Vertex AI Search and Vertex AI Conversation.
Expanded preview of Duet AI in Google Cloud with general availability coming later this year. Duet AI can now provide AI assistance across a wide range of Google Cloud products and services to serve more cloud users spanning developers, operators, data practitioners, and cybersecurity professionals.
"We are announcing several major product innovations to our Data and AI Cloud portfolios to help customers activate AI with a strong data foundation," the company says.
"We are extending Duet AI capabilities to databases and data analytics with Duet AI in Database Migration Service to assist with the journey from Oracle to AlloyDB, Duet AI in BigQuery and Duet AI in Looker, which lets you use natural language and auto-generate SQL, Python, and LOOKML to access and analyse your data," it says.
"To help developers build performant and scalable gen AI applications using their operational data, were announcing AlloyDB AI, an integrated set of capabilities built into AlloyDB for PostgreSQL, available in preview through our downloadable version of AlloyDB, AlloyDB Omni (moving from technology concept to preview at Next)."
Additionally, to interconnect data and workloads, the company is announcing BigQuery Studio, a single interface for data engineering, analytics, and predictive analysis to simplify end-to-end data workflows.
"Lastly, we are announcing Spanner Data Boost, which allows customers to analyse their Spanner data via services like BigQuery, Dataflow and more, and delivers high-performance, workload-isolated, on-demand processing of operational data to support analytics, reporting and more."
Google announced three new APIs to help businesses create climate impact at scale and adapt to a changing world.
"The APIs apply AI and machine learning to environmental data to give businesses helpful information about rooftop solar potential, air quality and pollen. These APIs can help companies make solar a reality for millions of people, and allow businesses to provide environmental information to people on websites and apps, as poor air quality and increasing pollen affect a growing number of people with climate change," it says.
Security Cloud
"We are announcing Duet AI in Security across three solution areas for cybersecurity professionals (now in preview): Duet AI in Mandiant Threat Intelligence, Duet AI in Chronicle Security Operations, and Duet AI in Security Command Center," Google says.
"We are also introducing Mandiant Hunt for Chronicle Security Operations (now in preview), a new managed threat hunting service that integrates Mandiant's frontline intelligence and expertise with Google Cloud technology to proactively search for undetected attacks."