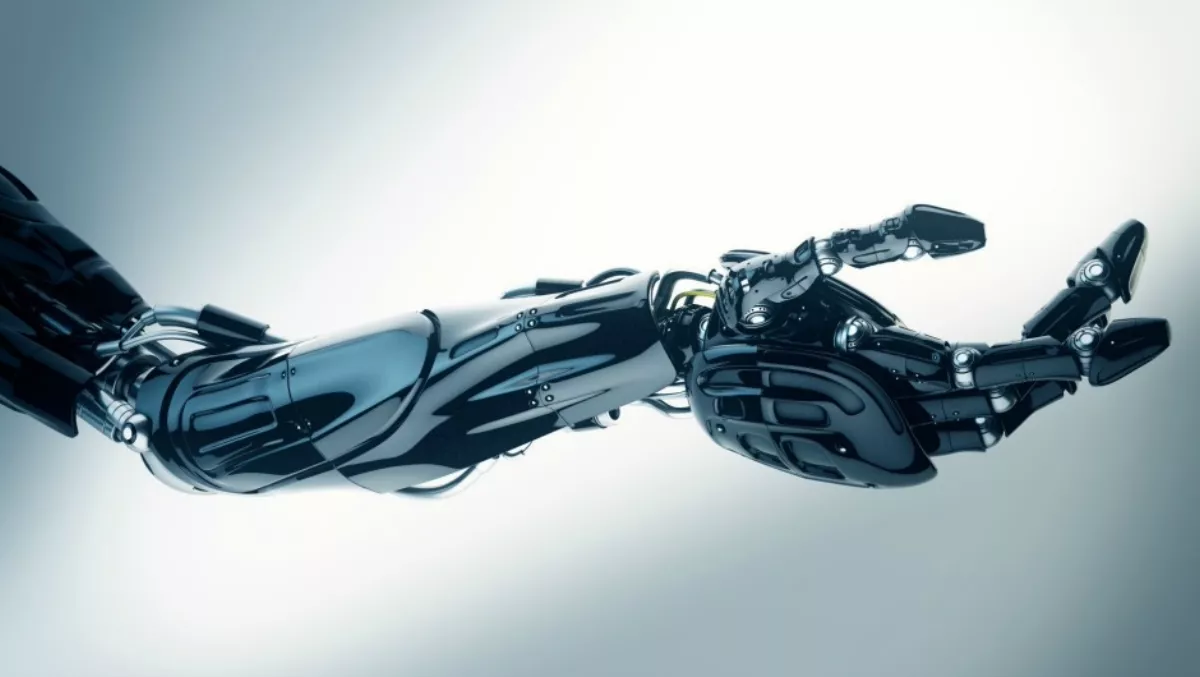 Governments need to recognise the disruptive power of robots, IDC finds
FYI, this story is more than a year old
The potential for machines to heighten safety, precision and efficiency within government services is huge, according to a new IDC Government Insights report.
In particular, autonomous or semi-autonomous machines have the ability to significantly enhance defence and intelligence, public safety, surveying, and inspection services.
Nevertheless, the early stages of development research around full automation of task control capabilities and battery sustainability, in addition to ethical and legal concerns, make the prospect of widespread deployment of robotics in government distant in time, according to the report.
However, IDC says it's important for executives to start to consider robots in their long-term capital investment roadmaps as safe and more efficient methods of mission delivery.
The report highlights the fact that the alignment of third platform technologies, advances in applied science fields (such as mechanical/chemical engineering), and the evolving business, social, political, and legal frameworks within which technologies are applied, are laying the foundation for a new round of disruptive innovation accelerators.
These disruptive innovation accelerators include robotics, natural interfaces, 3D printing, Internet of Things, cognitive systems, and next generation security. However, out of these innovation accelerators, robotics could possibly have the most long-term potential to impact human culture overall, IDC says.
This is a new area of interest in many government domains, ranging from defence and intelligence, to public safety, agriculture, environmental protection, and public transportation, the report highlights.
In the new report, IDC Government Inights report states:
Defence, intelligence, public security and public safety departments should consider themselves as early adopters.
Governments will need to plan for training and education for developers and operators in addition to implementing awareness campaigns that educate the public on the benefits of deploying robots.
Governments using or planning to buy robots should engage with external stakeholders to explore the general safety, privacy, financial, technical, and ethical issues of robotics.
Furthermore, IDC has identified the major technologies categories, based on their impact on the organisation. Each category provides insights regarding the speed of adoption, technology potential for success (risk), and industry market buzz.
The five broad categories of robots, intended as mechanical artificial agents, analysed include:
Unmanned aerial vehicles (UAVs): also known as unmanned aerial systems or, more commonly, drones.
Autonomous vehicles (AVs): autonomous and semi-autonomous cars, trucks, trains, boats and other self-moving vehicles.
Unmanned underwater vehicles (UUV): underwater machines controlled either autonomously by onboard computers or by the remote control of a pilot.
Exoskeletons, also known as exoframes, or exosuits (EXOs): mobile machines consisting of an outer framework, worn by a person, and powered by a system of motors that assist the wearer through enhancing their strength and endurance.
Humanoid robots (HUMs): these are autonomous or semi-autonomous machines with their shape, or part of it, built to resemble the human body and replicate its functions.
The categories that define the three types of adoption curves in an IDC TechScape are:
Transformational: Disruptive technologies that are likely to be next generational based on their potential to fundamentally transform current industry best practices. Covered technologies and use cases include: UAV - Public Security - Reconnaissance; UAV - Defence and intelligence - Combat; UAV - Transportation of personnel and supplies; HUM - Disaster response.
Incremental: Technologies that represent current industry best practices. Covered technologies and use cases include: UAV - Defence and intelligence – Reconnaissance; UAV - Civilian agencies - surveying and inspections; AV - Transportation of people and supplies; UUV – Reconnaissance; EXO - Defence and intelligence – Combat; HUM - Surveying, inspection and maintenance, repair and overhaul (MRO).
Opportunistic: Technologies that contribute to industry progress but are not considered integral to current best practices. Covered technologies and use cases include: EXO - Surveying, inspection and MRO; UUV - Surveying, inspection and MRO.
According to Massimiliano Claps, IDC Government Insights EMEA associate vice president, says, "Governments will soon start to include in their technology roadmap key milestones of collaboration with academia and industry and will continue to invest in R&D to build robots that, in 15 to 20 years, can step into a world built for humans and perform a variety of tasks, from routine ones to lifesaving ones, in dangerous and hazardous situations."
Related stories
Top stories