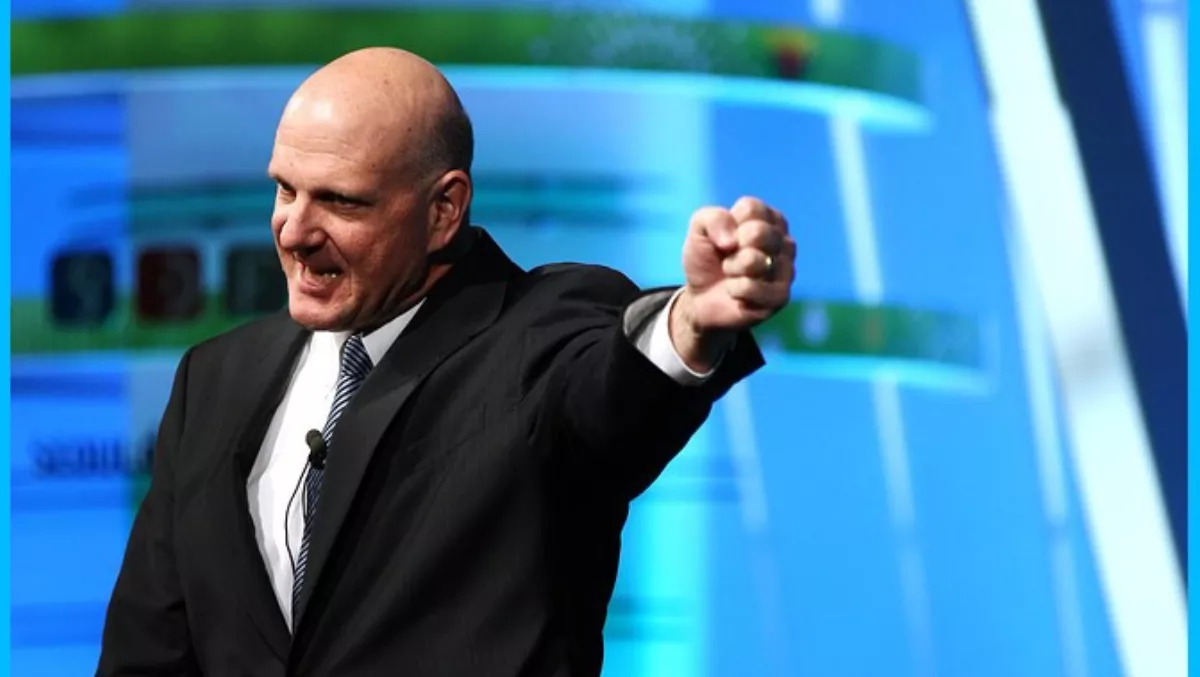 Has Microsoft been sleeping for 10 years?
Tue 23 Jul 2013
FYI, this story is more than a year old
In a stinging attack Microsoft has been accused of sleeping on the job for the past decade, missing key advancements within the industry.
The Observer columnist John Naughton made the claim, believing founder Bill Gates got out while the going was good in Redmond, following poor financial results last week.
Microsoft, who released a somewhat ill-timed attack on the iPad this week, took a US$900m hit on Surface devices, citing "inventory adjustments" for the dent in profits.
But while the continuing decline of the PC market, yawn, was blamed in part by the disappointing fourth quarter figures, Naughton insists the problem goes far deeper.
Following the resignation of Gates, who returned to speak in Redmond last week, as CEO in 2000, Naughton questions whether the once richest man on the planet knew exactly who he was leaving in charge of his beloved Mother Ship.
"What he failed to notice was that the folks he left in charge, chief among them one Steve Ballmer, were prone to sleeping at the wheel," wrote Naughton.
"How else can one explain the way they failed to notice the importance of (successively) internet search, online advertising, smartphones and tablets until the threat was upon them?
"Or were they just lulled into somnolence by the sound of the till ringing up continuing sales from the old staples of Windows and Office?"
Naughton's scathing rant comes a week after Ballmer rallied Microsoft troops with his 'One Microsoft' philosophy, as the company's PC comfort zone begins to shrink.
"Last week, we had the first indication that Ballmer & Co have woken up," Naughton wrote.
"In a 2,700-word internal memo rich in management-speak drivel, Ballmer announced a "far-reaching realignment of the company that will enable us to innovate with greater speed, efficiency and capability in a fast-changing world".
"The various internal warring silos known as "product groups" will be disbanded and the entire company (97,000 employees) is to be rejigged on "functional" lines (engineering, marketing, advanced strategy and research), with the aim of "focusing the whole company on a single strategy"."
Mocking Ballmer's memo, Naughton claims that when translated reads: "we haven't a clue, really, but we need to be seen to be doing something."
Ballmer's new business plan focuses on innovating with "greater speed, efficiency and capability," and with new CFO Amy Hood claiming "we know we have to do better," is Microsoft finally awakening to the ever-changing tech industry?
Naughton may finally think so, but with increasing consumer demand for services such as Office 365, Outlook.com, Skype and Xbox LIVE, it would be unfair to say the Redmond firm is completely off the ball, so to speak.
Agreeing with Naughton, Techday's David Williams also believes Ballmer is on borrowed time.
"Although the organisational changes do make sense, let's not forget his recent but serious errors of judgement," wrote Williams.
"This is the man who said that the iPhone would not get "any significant market share" and resulted in Microsoft arriving very late to the mobile and tablet market."
While 'Ballmer Bashing' is in vogue it is certainly not uncommon, the charismatic CEO has many time fended off questions over his leadership qualities.
"Say what you like about Bill Gates," concluded Naughton.
"But you have to admire his timing: he got out when the going was still good."
Has Microsoft been caught napping? Should Steve Ballmer be held accountable? Tell us your thoughts below