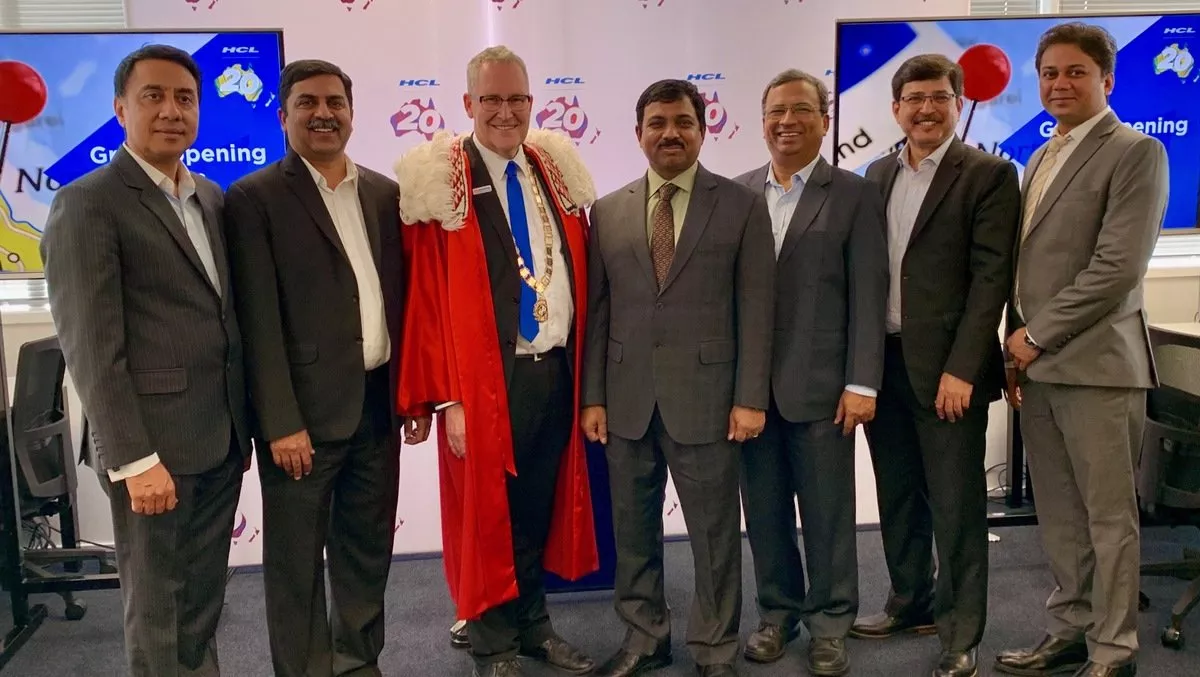 HCL Technologies launches first NZ delivery centre
FYI, this story is more than a year old
Global technology company HCL Technologies (HCL) has today announced the opening of a new delivery centre in Hamilton, New Zealand, further reinforcing the company's commitment to delivering innovation for both enterprises and public-sector organisations in the region.
HCL's first delivery centre in New Zealand complements the company's network of global delivery centres across the world.
It will support global customers and partners and provide access to the latest IT services and digital business technologies, which will drive innovation and customer-centricity through design thinking, blockchain, cybersecurity, cloud and artificial intelligence.
At the same time, the delivery centre will enable HCL to support skills development within the Hamilton region.
The company plans to collaborate with local governing and trade bodies for regional development initiatives.
"Hamilton Kirikiriroa is excited to welcome a global company like HCL. Hamilton continues to push and deliver growth and development for the city and region," says Hamilton mayor Andrew King.
"HCL's new delivery centre here will open up immense opportunities for not only our city but for entire New Zealand. Along with bringing global technologies and customers to our local talent here, HCL has also joined hands with us for various regional developmental initiatives in Hamilton.
High Commissioner of India to New Zealand Muktesh K Pardesh says, "In the context of growing trade and investment links between India and New Zealand, the opening of the HCL Global Delivery Centre in Hamilton is a welcome development. HCL is a well-known Indian IT brand and their bigger presence in New Zealand will open new opportunities for partnerships in the field of Information Technology.
"This will also create new opportunities in the Hamilton region for its growth. I would like to extend my best wishes to HCL Technologies for all its future endeavours and look forward to newer avenues of their continuous engagement in New Zealand.
HCL Technologies has been operating in New Zealand since 1999, delivering IT integrated services to the country's leading companies, including agribusiness, financial services firms and the public sector.
Today it helps global enterprises reimagine and transform their businesses.
HCL Technologies Australia and New Zealand executive vice president and country manager Michael Horton says, "HCL is proud to be part of the Hamilton business community. The establishment of HCL in Hamilton provides a great opportunity for the company to enhance its service offering to global clients through innovative technology solutions.
"New Zealand's world-class universities, rich culture of innovation, and integrated business support make it an ideal choice for investment for global enterprises. The continuous engagement with government and local community will help us in our strategic focus and commitment. This will also enable us to build stronger, valuable relationships within the region.
As HCL Technologies celebrates its 20-year anniversary in Australia and New Zealand, it boasts a workforce of more than 1,600 spread across several locations, including Auckland, Wellington, Adelaide, Canberra, Sydney, Melbourne, Brisbane, Perth, and now - Hamilton.