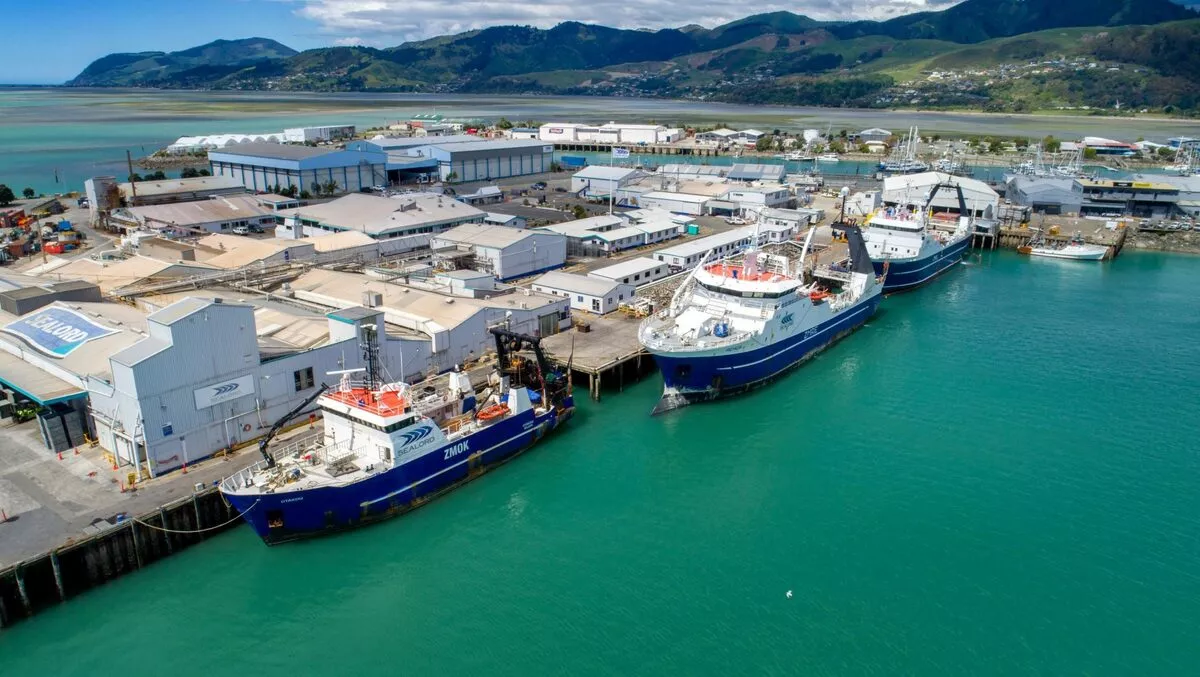 How a major NZ seafood company modernised operations across land, ocean, and the cloud
FYI, this story is more than a year old
While many Kiwis know Sealord as a household name in seafood, the work that goes on behind the scenes to deliver meals to tables isn't as well known. From offices in Auckland and Sydney to headquarters in Nelson, factories and fishing boats, thousands of people are involved in Sealord's success on land and sea.
But with such a dispersed workforce, Sealord was experiencing challenges bringing them together as 'one crew'. Communication from ship to shore and factory floor was difficult, and the technology they used was outdated. Sealord wanted all its people to feel connected.
Sealord's information technology group manager, Matthew Dodd, explains the challenges: "Our executive team had a strong view that collaboration across the business was key to our success. But our intranet was letting us down. It had an outdated look and feel, and the content was equally out of date, meaning many people had given up using it. It was only used by around 300 people in our office, not the whole team of 1,000, so people outside the office were digitally disconnected. We wanted to bring everyone into the whānau (family).
Out-of-date technologies and old servers also exposed the company to security risks, so it was time to change.
With the help of local Microsoft specialist Fusion5, Sealord set about improving its business by focusing on cloud solutions that can scale up collaboration and automate security.
Fusion5's culture-first approach to helping Sealord deploy Microsoft 365 was key to that first step in transitioning to the cloud.
Fusion5 modern work practice manager, Nathan Mossman, says the company emphasises organisational change management and collaborative IT solutions.
His team developed a training plan for 'champions' in each Sealord business unit, providing drop-in information sessions to help staff understand the changes and provide feedback.
Sealord IT operations manager Matt Trigg adds, "We wanted to create a feeling of everyone making the new digital space together, so we ran a competition internally and that was hugely successful. Someone suggested 'Kaharoa', which is a very large net historically made by a whole community, up to a kilometre long. That was perfect for what we were doing, and aligned with our values as a company.
The next step was to move Sealord's entire IT platform to Microsoft Azure cloud to better support automation.
It's not hard to imagine that connectivity might be an issue when vessels are far out at sea every day, and Sealord wanted to solve that problem.
Mossman says that vessels are often out at sea for days or weeks at a time, all with limited bandwidth and connectivity. So Fusion5 developed a system that can automatically download information from fishers' devices.
"As soon as people arrived on shore or reached an area with signal, the information would automatically download to their device. That wouldn't have been possible previously.
Videos are sent in low-resolution whenever signals are strong enough, while high-resolution videos are stored in the cloud.
Kaharoa went live in June 2021 with tremendous uptake - three times as many people now connect via Microsoft 365's SharePoint platform, and they also use Teams to communicate and collaborate. Microsoft Forms is also helpful for surveys and polls as the company strives to capture staff feedback.
"We have competitions to drive engagement and our chief executive shares regular videos, which we've never been able to do before. It's a great way to keep people interested and the information fresh," says Trigg.
Dodd adds, "For us, the Fusion5 partnership has been more than just a commercial
arrangement. They really invested in finding out exactly what it was we needed and delivering the best possible solution.
Sealord is also deploying PowerApps and PowerAutomate solutions to streamline workflows, and there's much more ahead.
"I'd love to see even more people suggesting their own improvements," concludes Dodd.
"We're still going through the culture change process, but it's really exciting to see that sense of belonging, of feeling like one whole, already happening. That's what this project has been all about.