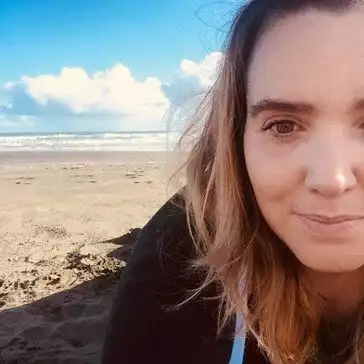 By Shannon Williams, Journalist
6 New Year's Resolutions for CIOs in 2017
While New Year's resolutions might bring to mind promises to hit the gym, CIO resolutions represent an opportunity to become more fit for the digital business leadership role.
That's the word according to Gartner, who says 15% of CEOs regard the CIO as carrying primary leadership responsibility for digital strategic change.
The analyst firm says a well-thought-out set of resolutions for 2017 can enable CIOs to become more effective leaders.
"These ideas are not about the main functional agenda for the year; they are supplemental background suggestions for personal, professional and team performance development," explains Mark Raskino, vice president and Gartner Fellow.
"The intention is to help the CIO become more effective at achieving the main agenda," he says.
In a post on Gartner's Smarter with Gartner blog page, contributor Kasey Panetta outlines this year's resolutions, which are broken down into three categories: Purpose development resolutions, people development resolutions and personal development resolutions.
She says CIOs should select three to five to focus on for the year.
Purpose development resolutions
These three resolutions are designed to help the CIO set purpose and direction for the enterprise and determine how technology disruption and innovation apply to their own business or industry.
I will build my industry's digital vision It can be difficult to think of what the future of a company looks like when you're working at that company. Instead, try to think of how the whole industry could or should change, and then see how your enterprise fits into that bigger picture. Reach out to other CIOs to brainstorm ideas about the future of the industry and create a high-level, short industry vision document or deck.
I will lay out my three-step path Taking digital to the core of the business takes time. The key is to have a clear and obvious three-part plan to digital transformation. Give each step a clear, simple name and two to three years per stage. For example, Stage 1: Channel integration and mobile-first, Stage 2: Digital platform and products, and Stage 3: AI and blockchain automation.
I will start digital business product team experiments In digital business, IT is responsible not just for supporting the business, but for creating new lines of business. Explore ways to monetize your organization's "owned" information. Experiment with technology and working with sales, marketing and other departments to reveal new business model operations.
People development resolutions
To successfully navigate the digital world, CIOs need the right people with the right skill sets. As the department integrates more closely with the rest of the business, IT teams must be more involved and more creative, which means ensuring IT is staffed with the right talent.
I will re-evaluate my leadership talent Evaluate whether the people reporting directly to you are managers or leaders. Managers focus on delivery, time, cost and materials and should not report directly to a CIO. A leadership team focuses on demand and business impact and should report directly to you. Ask yourself questions such as, "Can I delegate to them without fear?" and "Do they stimulate meaningful demand, or simply take orders?
I will delegate much more To become true digital leaders, CIOs must let go of traditional responsibilities and move from IT order taker to proactive digital agenda setter. Think of giving up duties as an opportunity to enable others to learn and grow. Consider designating a COO of IT or selecting two deputies. Additionally, review all your tasks from 2016 and make sure you're now delegating 75% of them.
Personal development resolutions
Digital business can be a personal challenge for CIOs. It's important to focus on building a strong outside-in thinking perspective on technology and business.
I will make audiobooks a habit CIOs must have a broad scope of technology trends and potential industry changers. You are the lead tech entrepreneur of the firm, and that requires a deep understanding of transformational technology. It's a lot of information, but audiobooks and podcasts allow you to consume information while you're on the move. Set a goal to listen to two business and tech-related audio books per month, plus podcasts such as The Economist, HBR IdeaCast, Ted Talks or Gartner's ThinkCast.