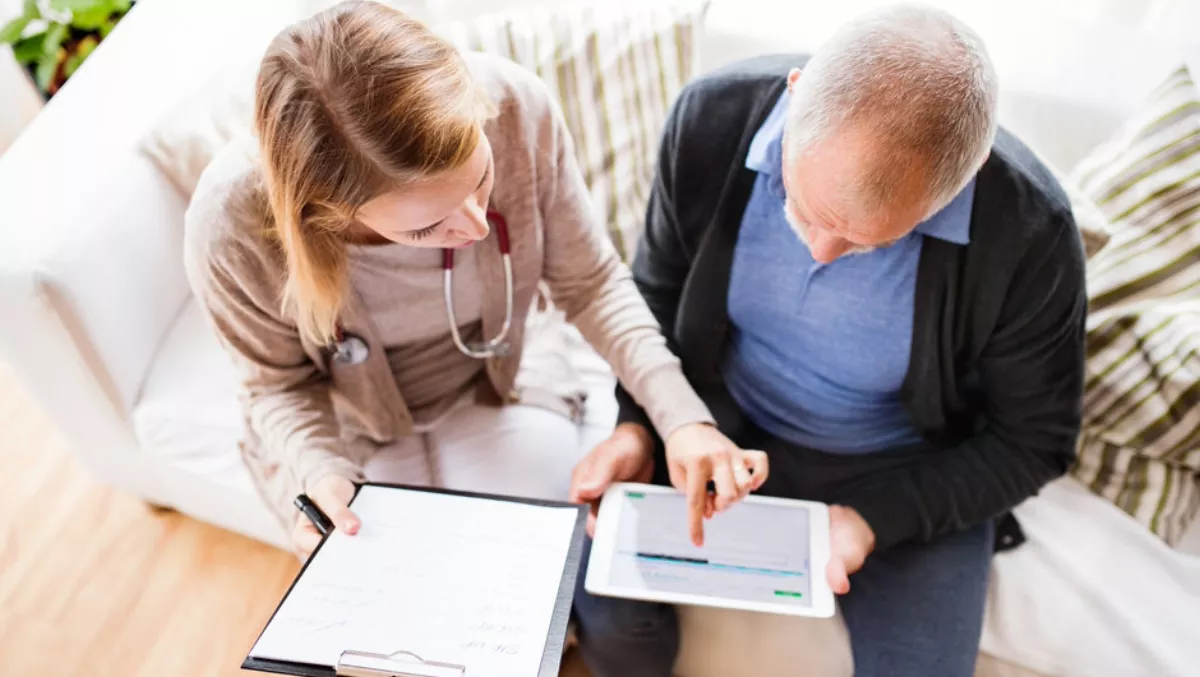 How tech is leading a people-first approach to healthcare
Thu, 20th Dec 2018
FYI, this story is more than a year old
Healthcare is often on the leading-edge of science and technology – or at least when financing and regulation are working in its favour.
More often than not, those two things present challenges when it comes to the goal of centring care around the patient to provide more personalised and effective options. The end result is a burden for both the care provider and the patient.
But it's not all doom and gloom; healthcare providers are making significant progress towards breaking those barriers. Some providers are going direct to patients' homes – or providing remote care in the home via new technologies – to provide daily care for chronic conditions, a move that can reduce costs and utilisation.
Others are using predictive care management tools for their ICU patients. Those tools can reduce the length of hospital stays and readmissions.
Research hospitals are creating digital databases of tissue samples. Cardiovascular centres are treating patients with less invasive, image-guided technologies.
These are some of the ways in which innovation, transformation and collaboration are transforming the healthcare sector and patients.
Philips is a leader at the heart of this change. It works with health providers to combine industry-leading technologies with new approaches to care delivery.
It has a vision to improve the lives of three billion people a year by 2025, and to contribute to a better future.
"The relationship we have with our customers is fundamentally changing," Philips Australia and New Zealand managing director Matt Moran.
It's not just a signature on a purchase order. It involves rolling up the sleeves and customising solutions to every provider's individual needs and challenges."
Philips jointly develops key performance indicators with clients to measure progress on how well the solution is addressing their most critical challenges. That approach helped imaging, cardiovascular systems rank #1 in service performance measures in recent years.
Philips provides an integrated portfolio of products and solutions, as well as hands-on consultation and service.
In many cases, Philips embeds clinical, services and technical resources into an organisation for success. What's clear is that the company is committed to cutting through complexity to improve care and productivity.
In high-demand areas for nursing care, Philips developed automated tools that provide a comprehensive view of the patient's condition while simplifying medical documentation and better utilising staff resources.
The IntelliVue Guardian with Early Warning Scoring (EWS) encompasses innovative technology that automates many steps in routine vital signs taking on general wards. Philips clinical services can help to guide adoption with change management planning, execution, staff education, and post-implementation support.
Technology such as the IQon Spectral CT can help clinicians characterise a liver lesion through improved visualisation, and the anatomically intelligent 3D modelling technology of HeartModel makes cardiac ultrasound exams easier to perform and reduces variability by delivering critical information in seconds.
With the Philips Ambient Experience In-Bore MRI Suite and Experience In-Bore Connect solution, the satisfaction of patients and clinicians can be greatly increased because of a far more pleasant MRI examination experience.
"We want to partner with you in thinking about how to improve people's lives further. We want to share with you our expertise in health and well-being, technology, information systems and business processes – and, more and more, we will be judged by the results that you achieve," says Moran.
Eliminate the obstacles in your environment, because today, health knows no bounds.
To find out how Philips can customise solutions and services for your organisation, click here.