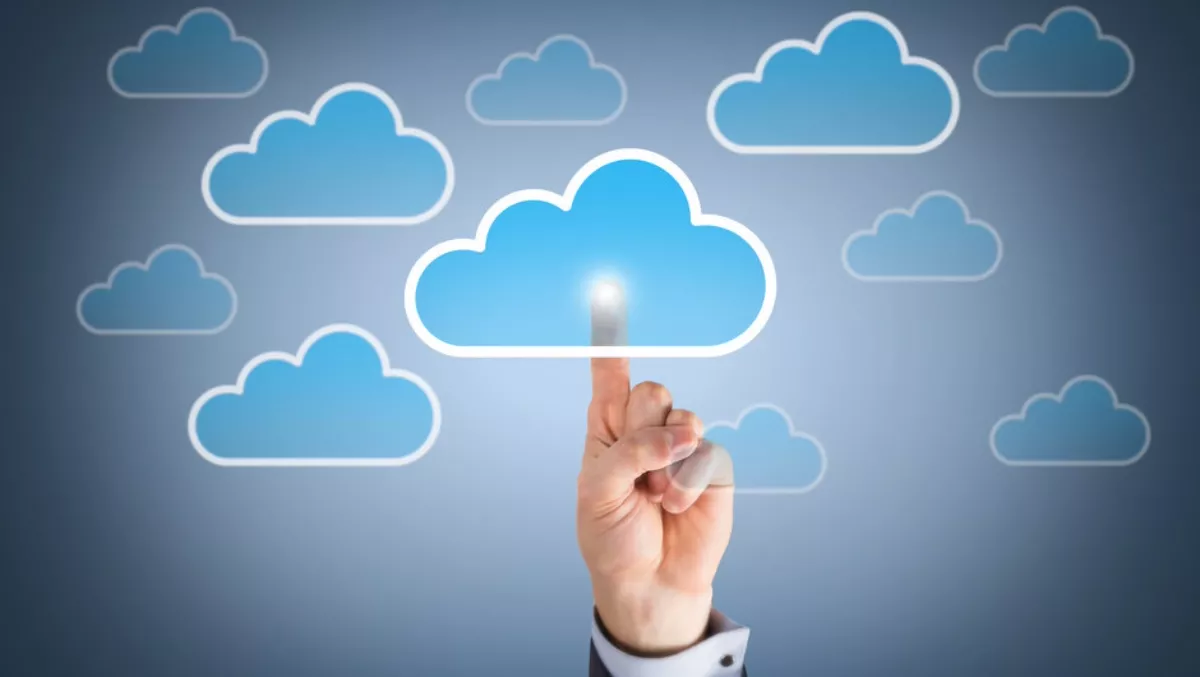 How to leverage cloud for data-driven business ops
Wed, 14th Nov 2018
FYI, this story is more than a year old
There's likely to be an acceleration in the adoption of data-driven initiatives in ANZ companies in the next 12 months as more organisations come to understand the benefits of machine learning and advanced analytics. One of the driving forces behind this acceleration is the increased availability of data warehouse and machine learning options in the cloud.
Many companies now have a strategic agenda in place and know what they need to achieve with data projects.
In the past, it has been difficult to achieve real-world benefits because data analytics technology required specialist skills, dedicated infrastructure, and ability to execute. Now, organisations can partner with third-party providers to access the resources they need without committing large upfront budgets.
The availability of cloud-based infrastructure for data projects means companies can also mitigate risk more effectively by starting small and expanding as they achieve successes. However, for some businesses, the question of how they can leverage data for business value remains unanswered.
In fact, data and advanced analytics can deliver significant benefits across finance, customer lifecycle management, retail, and HR, among others. Machine learning is unlocking potential in this area because the sources of data are multiplying and much of the data being generated is unstructured, making traditional data analytics less effective.
Machine learning uses complex algorithms that require more advanced computer processors to look for patterns in vast amounts of data, starting with an initial assumption created by humans. The machine learning system tests the initial model, using training data to begin with, and then self-refines the model that was initially proposed to find more valid connections in the data letting the system predict, with high levels of confidence, certain outcomes.
In a finance setting, this could be used to identify whether the time and effort put into the budgeting and forecasting cycle is well-spent compared with the actual business performance outcomes. Or patterns could be analysed to detect anomalies and potentially fraudulent activities or simple errors.
Machine learning also allows deeper analysis of margin components to find areas that could be tweaked for improvements.
When it comes to managing customers, machine learning could be applied to customer behaviour to accurately predict the likelihood that a customer will leave so the business can identify opportunities for process or product improvements. It could also be applied to detect duplicate customer records, identify the most complete and accurate versions, and discard the others.
Machine learning can provide sales staff with information about the next best offer for customers and help personalise the experience to increase customer satisfaction.
This can be particularly efficient in retail, where businesses need to understand where to focus their marketing resources to gain maximum value. Machine learning can help retailers to identify reasons for product attrition, leading to faster, more accurate decision-making to arrest falling sales and market share, or to expedite an end-of-life strategy.
In HR, machine learning can help identify the risk of staff turnover and drivers for improved engagement and performance. This is important to maintain stability and avoid the cost and disruption of replacing staff.
For organisations to put these use cases to work, they need an effective infrastructure to manage data warehouses.
The cloud provides the ideal solution. It offers cheap storage for massive amounts of data. Importantly, it offers scalable compute resources so companies can access the resources they need, when they need them, without paying for infrastructure that would remain idle at other times. It also offers a single repository for data, so data scientists and analysts don't need to load data sets onto personal laptops or desktops; instead, they can access entire data sets and work via remote links, securely.
These benefits combine to let companies innovate faster. They can create proof of concept models and generate new data insights from data warehouses without extensive IT provisioning. The ability to do this quickly and flexibly can be the difference between outperforming a competitor or not.
Moving to the cloud for machine learning and data projects removes much of the risk of data analytics investment. The next generation of cloud-based data platform services are extremely flexible and cost-effective, which means even small organisations can unlock the benefits of data insights.
The next 12 months will see more mainstream adoption of machine learning and advanced analytics. Companies will start realising the benefits of these projects, which will propel them into the next wave of competitiveness.
To keep up with this evolution, businesses should investigate affordable advanced analytics projects with partners that can provide the skills and infrastructure required for these projects. This will let businesses get all the benefits of machine learning and advanced analytics without having to invest significant amounts of capital to do so.