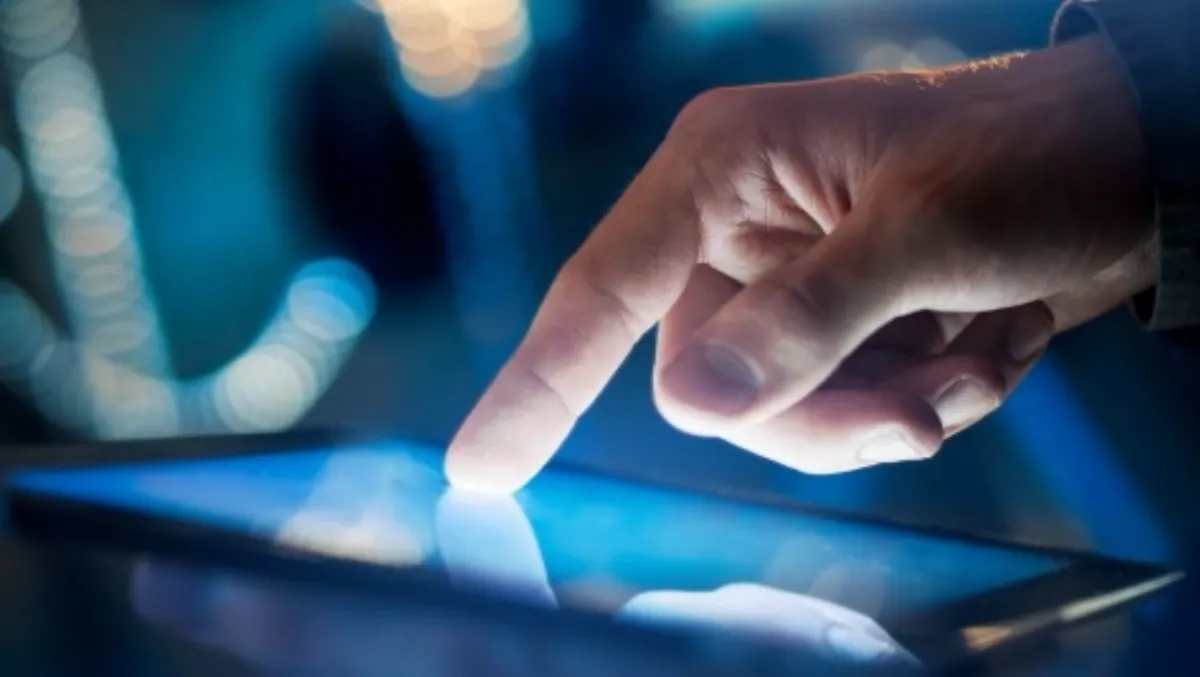 How to turn your top 5 enterprise mobility challenges into opportunities
Mon 17 Nov 2014
FYI, this story is more than a year old
Whether it's to help mobilise our own teams and allow our people to be productive or to make the most of customer opportunities, organisations increasingly realise that an enterprise mobility strategy is a must.
Yet for many organisations the prospect of diving all-in to enterprise mobility is a daunting one. Even for those with a toe already firmly in the water, the journey ahead can seem choppy.
It was hard enough to manage our organisations' systems and data when our sole work devices were chained to (or plugged firmly into) our desks, and all organisational information was more or less shored up on the safe side of the firewall, right?
The good news – and there are two distinct pieces of good news here – is that with challenges and change comes untold opportunity. While from the outside your organisation's mobile future might look like a world of complexity, with the right strategy, the right platform and the right technology partner, it can be seamless, even easy.
(The third – bonus – piece of good news is that if your organisation has invested in Microsoft technologies, you might be closer to a simple, cost-effective enterprise mobility solution than you thought.)
So how do we turn these key enterprise mobility challenges into opportunities?
The answer to this lies in making a fundamental change in mindset: We need to move from a device-centric to a people-centric worldview. Where technology is accessible on any device, regardless of its form factor or OS, and our people are productive and empowered as a result – all the while keeping all the usual governance and risk requirements in check.
In this nirvana state our data is safe and sound, wherever in the digital ether it may happen to be, and our people are free to work from wherever and on whatever device with minimum disruption.
Here are the top five opportunities lying in wait within enterprise mobility's greatest challenges.
1. Enable productive employees, on their terms (and even on their devices).
Mega trends like the consumerisation of IT and BYOD have meant that mobility has become the new normal.
The digital boundaries between work and leisure are increasingly blurred and your workers expect to be able to access corporate information no matter the device or location, and to be able to switch seamlessly between work and leisure computing contexts.
If you aren't providing the tools they need to do their job, no doubt a free app can give a quick fix, creating a "shadow IT" scenario where you have little or no control over your employees' work tools or the leakage of your organisation's data.
Whether or not you have a BYOD policy or standard-issue mobile devices for your staff, the chances are high that nearly half of your workers are working on three or more devices, and not necessarily from their desks, either. This reality presents an opportunity to make work more flexible and accessible than ever before.
2. Centralise, unify and simplify your approach to devices, apps and data.
Measured against the paradigm of old where "work" happened inside the four walls of your organisation on a single, designated device (and Tetris happened on the GameBoy), no doubt our current mobile first, cloud-first landscape looks dauntingly complex. It doesn't need to be.
Underpinned by an enterprise mobility platform that allows you to centrally manage and view users – wherever they may be, and on whatever device they may be using – you can move away from the headache of managing multiple devices across numerous platforms and operating systems.
3. One ID to rule them all - crack the code to hybrid identity and remove the pain for users and IT alike.
As individual technology users across various on premises and cloud platforms we all know how frustrating it is to have to remember multiple logins and passwords. Identity management lies at the heart of successful, pain-free enterprise mobility.
Again, the trick here is to focus on the user rather than on a multiplicity of devices and contexts (which becomes like placing an ambulance at the bottom of a cliff – never the ideal IT management scenario).
By giving the user an identity that follows them on premises and in the cloud with single sign-on and self-service experiences across all platforms, as well as strong authentication, your corporate information can be safely, seamlessly and consistently available. Happy users, happy IT department.
4. Rest easy in the knowledge that your data is secure and well governed (even if devices are taking over the planet).
The tension between user demands and protecting your corporate information is a delicate balancing act, particularly in a world where the number of moving parts is forever multiplying. To quote Microsoft, you need to get the right information to the right person on the right device.
By focusing on the user and their access rights in various scenarios, as well as tools on hand such as selective wiping (giving you the ability to revoke information and access when required) and desktop visualisation for situations in which the cloud is not an option, you can strike this fine balance.
This provides freedom and flexibility for your users, and effective governance and compliance, risk reduction and corporate data protection.
5. Keep up with the Joneses (or the Apples, or the Samsungs) without going broke.
In a technology environment where change is the only constant, you need to know that the enterprise mobility strategy and tools you invest in are going to last the distance.
Otherwise you'll need to keep investing great wads of capital, or huge amounts of time, reinventing the wheel every time a new mobile technology, device or platform comes along. By investing in a suite of enterprise mobility tools and ensuring you have the right platform in place upfront, you can have the utmost confidence in the longevity and cost effectiveness of your enterprise mobility roadmap.
Successful enterprise mobility is all about simplifying complexity and creating unity in the face of a proliferation of devices. It's about giving your people the freedom and flexibility to use the devices they choose – one user, many devices, consistent experience – and to safeguard your organisation's information assets in the process.
To learn more about enterprise mobility and the tools you need to turn these challenges into opportunities for your organisation, download Intergen's Enterprise Mobility eKit here.