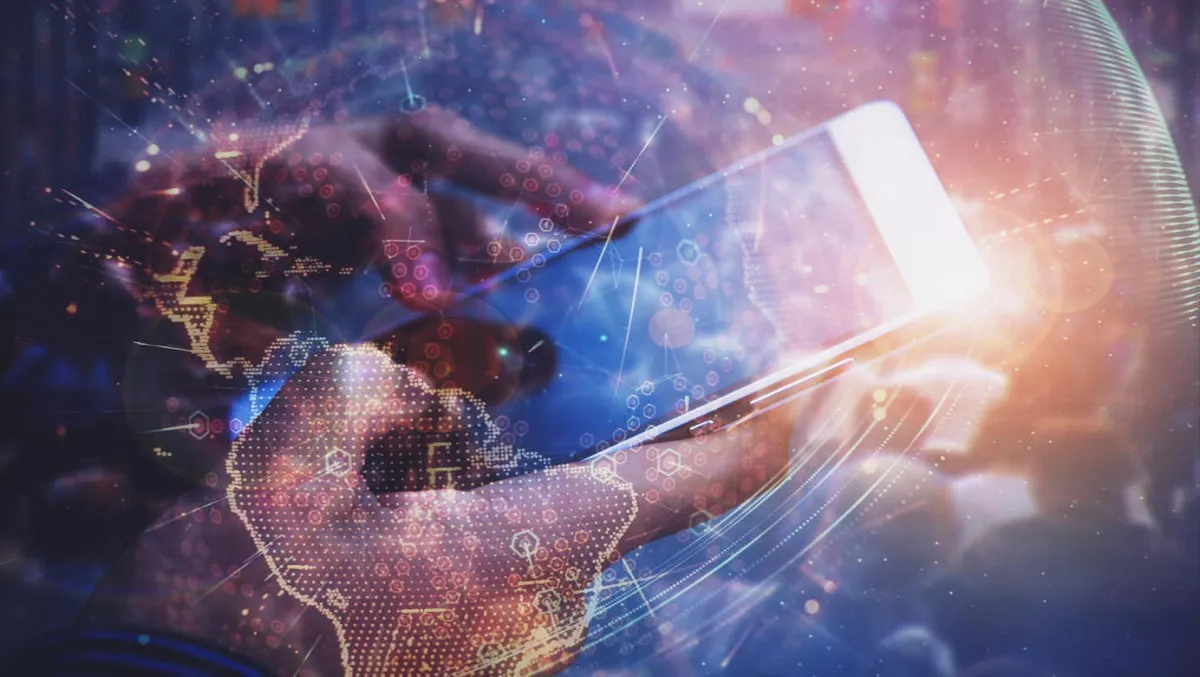 HPE ProLiant for Microsoft Azure Stack simplifies hybrid IT
Thu, 28th Sep 2017
FYI, this story is more than a year old
By Julia Gabel, News Editor
Microsoft Ignite is currently underway, and one of today's big announcements involves HPE, Veeam Software and DXC Technology.
In the announcement, Hewlett Packard Enterprise (HPE) has revealed the general availability of HPE ProLiant for Microsoft Azure Stack.
HPE ProLiant for Microsoft Azure Stack enables customers and service providers to run Azure-consistent services on HPE infrastructure in their own data centers to help simplify their hybrid IT environments.
Today, the enterprise world is hybrid. Businesses manage and consume IT services across a range of infrastructure which combines traditional on-premises IT, private, managed and public clouds.
However, as a result, IT is under pressure to respond to line of business and developer initiatives with cloud speed, optimise their organisations right mix of IT, all while lowering capital and operational expenditures.
According to HPE, ProLiant for Microsoft Azure Stack enables customers to:
Run and manage high performance Azure-consistent services on-premises
HPE ProLiant for Microsoft Azure Stack integrates HPE OneView to simplify Azure Stack operations, making it easier to manage software and firmware updates and monitor system status. Additionally, HPE infrastructure provides the high capacity and speed required to meet customers' demanding workloads.
Run consumption-based Azure Stack services for simplified billing and lower costs
HPE says it is the only provider to offer Azure Stack services and infrastructure in a single invoice on a consumption-basis.
HPE ProLiant for Azure Stack can be combined with HPE Flexible Capacity, offering on-demand capacity and consumption-based payments. HPE Flexible Capacity gives customers the ability to scale-up and -down capacity as needed, allowing them to pay only for what they consume above a minimum commitment, providing cloud speed and economics on-premises, on par with the cost of public clouds.
"Our customers live in a complex hybrid world that requires tools to simplify and optimise their hybrid IT environment," comments Raj Thakur, Vice President - General Manager, Hybrid IT, HPE South Pacific.
"HPE and Microsoft have a shared vision for making it easier to manage hybrid clouds. By extending our software-defined capabilities to Microsoft Azure Stack, we are simplifying and speeding-up deployment of on-premises cloud capabilities, enabling customers to succeed in their digital transformation initiatives.
HPE ProLiant for Azure Stack boasts 768GB of RAM and 2400MHz memory speed, increasing memory bandwidth by 28% compared to competitive solutions with the same capacity, claims HPE.
This feature enables customers to run more workloads at the fastest rate possible.
In addition, HPE ProLiant for Microsoft Azure Stack offers customers the ability to customise their implementations with the choice of:
Configurations from four to12 nodes – available as single increments vs. blocks of four, letting customers to order the system size to meet their particular requirements.
Processors that are best suited for their specific workloads.
Memory and storage options, choice of racks, as well as third party networking switches and power supply options to allow for seamless integration into existing environments.
Customers will also have access to a growing ecosystem of partner and third-party solutions and services that address specific business requirements.
The new solutions and services for HPE ProLiant for Azure Stack joining those from Sogeti, NTT Communications, PwC and Wipro, include:
DXC Technology Managed Services for HPE ProLiant for Microsoft Azure Stack - delivers streamlined end-to-end operation and management of hybrid cloud environments with solutions designed to support customers' specific workload placement, privacy and regulatory requirements aligned to industry use cases.
Veeam Software combined with HPE infrastructure and Azure Stack - provides customers with the same agility of the Azure public cloud on-premises, using a common data availability platform to ensure rapid recovery of mission-critical applications. This will provide customers peace of mind that their data and applications are protected, secure and available no matter where they reside.
"Customers are looking to build modern applications across cloud and on-premises environments that meet business policies and regulatory requirements," adds Mike Neil, corporate vice president, Azure Infrastructure and Management, Microsoft Corp.
"With HPE ProLiant for Microsoft Azure Stack, customers can innovate on a truly consistent, high-performance hybrid cloud platform that will increase agility, enhance innovation and control costs with the right mix of cloud and on-premises that is under their complete control.