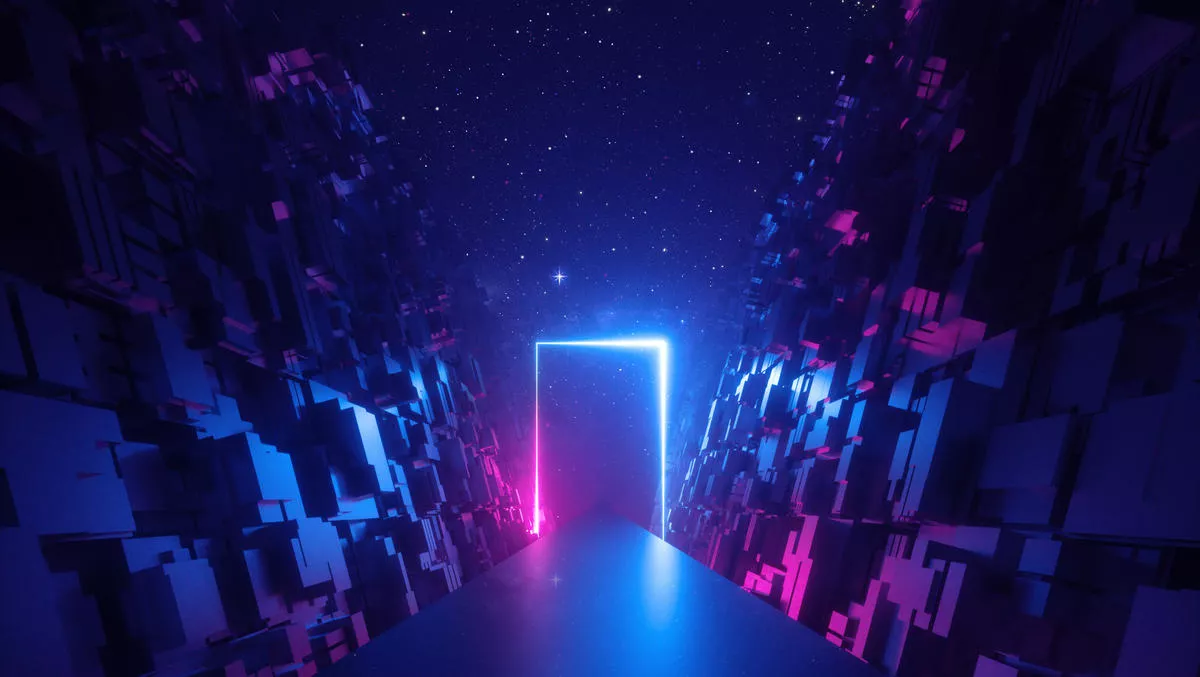 HPE welcomes the 'new era' of exascale computing
FYI, this story is more than a year old
HPE is hailing the new era of supercomputing, dubbed the 'exascale era', with a new line of supercomputing systems.
The HPE Cray supercomputing line is based on HPE, Hewlett Packard Labs and Cray technologies, including Cray's Shasta architecture which is currently in development. Once fully productised, the architecture will be included in a broader range of HPE products.
HPE's compute marketing lead Brandon Draeger says that supercomputing is a critical tool for addressing the world's challenges, such as the COVID-19 pandemic - but supercomputing must evolve, just as the world does.
He believes the exascale era is born from computing requirements driven from the need to extract insight and value out of data growth. These requirements will create new supercomputing infrastructure and 'power innovation and digital transformation' across research and commercial data centers.
HPE's senior VP and general manager of HPC and mission-critical solutions, Peter Ungaro, says that the Cray supercomputing line aims to answer the challenges posed by the new exascale era, such as massive data growth, modelling and simulation convergence through artificial intelligence, and much more.
"[The exascale era] encompasses a host of new requirements for both research and commercial institutions alike. And it will deliver insights and innovation on a scale never before seen," says Ungaro.
As such, the HPE Cray supercomputing line combines more than 40 years of supercomputing expertise into a single family.
The Cray line includes hardware and software offerings will tackle issues such as bottlenecks, manageability, and job completion issues that emerge or grow when core counts increase, compute node architectures proliferate, and workflows expand to incorporate AI at scale, says Draeger.
The Cray supercomputers will be available in two configurations: HPE Cray EX liquid-cooled and the HPE Cray air-cooled infrastructures.
The HPE Cray EX liquid-cooled infrastructure is designed to support large-scale systems, as well as GPUs and CPUs requiring more than 500 watts of power. The system is also supported by liquid-cooled cabinetry.
The HPE Cray air-cooled infrastructure leverages HPE Apollo compute nodes coupled with the HPE Slingshot interconnect and the HPE Cray software. Functionally the processor equivalent versions of the liquid-cooled and air-cooled solutions are identical with the same interconnect and software support.
Further, the systems require supercomputing interconnect, to be provided by HPE Slingshot. Slingshot is designed for data-centric HPC and AI workloads, with 64 ports operating at up to 200 Gb/s.
"HPE Slingshot's high radix 64 port switch, coupled with our Dragonfly topology scales, to over 250,000 endpoints with a maximum of three switch-to-switch hops between any endpoints. In addition to latency improvements in larger installations, this low-diameter network reduces network equipment, cabling, and power and cooling costs. It also facilitates the use of innovative adaptive routing algorithms that improve application performance," says Draeger.
The HPE Cray software stack provides the software infrastructure for the systems, and the Cray ClusterStor storage solution is able to combine HPC storage with modern all-flash enterprise file storage systems.
Says Draeger, "For decades HPE and Cray have partnered with visionaries, arming them with the most advanced and creative supercomputing capabilities for exploration, so they may look beyond the obvious and build the future.
"These new solutions will mark the start of a new chapter in supercomputing that will make the full potential of exascale era computing accessible to all of our customers.