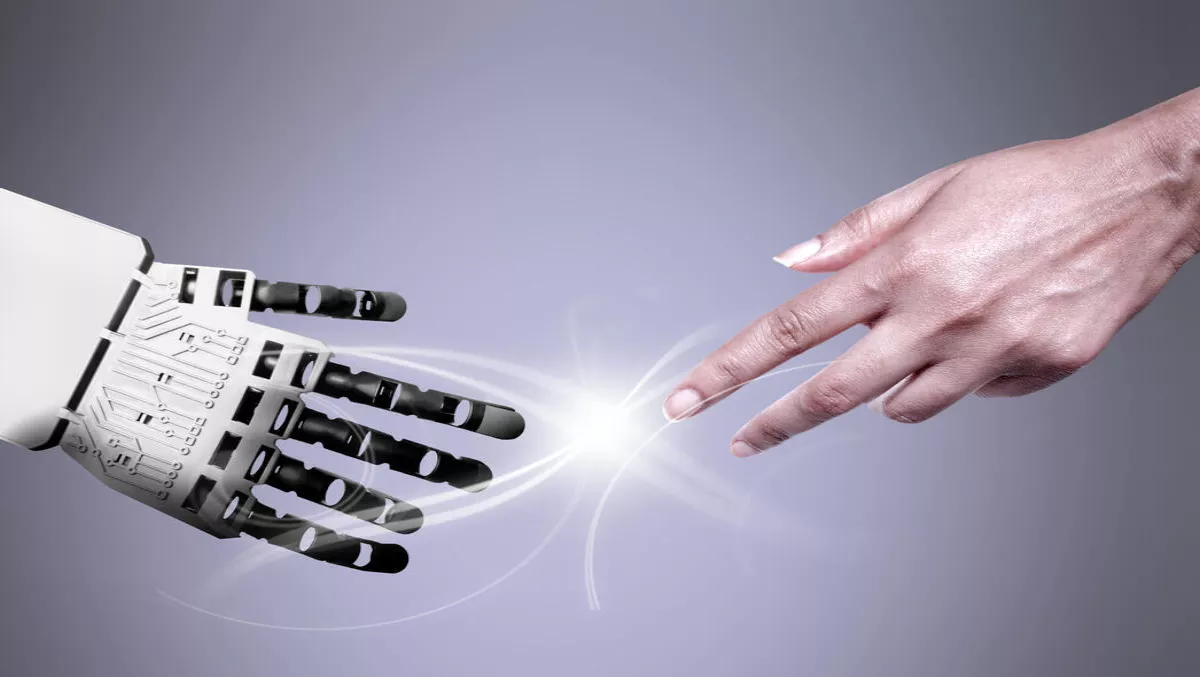 Humans will be ultimate 'digital conductors': Dell takes a look at life in 2030
FYI, this story is more than a year old
Humans will become 'digital conductors' as society's partnership with machines enters a new phase in its relationship, and business need to start thinking about how they can future-proof their infrastructure.
Those are some of the insights from the Institute for the Future and Dell Technologies' newly-released research, which looks at how emerging technologies will shape the world's future.
The research, titled Realising 2030: The Next Era of Human-Machine Partnerships, includes viewpoints from 20 global experts.
By 2030, the report predicts that humans will rely on technology to the point that it will become a 'true partnership', inspiring creativity, passion and entrepreneurship. When combined with machines' speed, automation and efficiencies, it may well create new opportunities within industries and roles.
Big data, as well as advancements in both software and processing power, will 'reshape lives'. Humans will also 'transcend their limitations' with better efficiency and possibility at their side.
"We've been exposed to two extreme perspectives about machines and the future: the anxiety-driven issue of technological unemployment or the over optimistic view that technology will cure all our social and environmental ills," explains Rachel Maguire, research director at Institute for the Future.
"Instead we need to focus on what the new relationship between technology and people could look like and how we can prepare accordingly. If we engage in the hard work of empowering human-machine partnerships to succeed, their impact on society will enrich us all," she adds.
The research says that work will chase people through data-driven matchmaking technologies. These will allow employers to find and employ talent across the globe.
The research says that around 85% of jobs that will exist in 2030 haven't been invented yet, suggesting that change will happen 'in the moment'. Being able to gain new knowledge may also be more important than the knowledge itself.
But workers shouldn't fear – tech won't necessarily replace workers, but how we find work will change. It won't be a place and set tasks. Machine learning will help individuals' skills searchable and organisations can find the best talent for specific tasks.
According to Dell's Digital Transformation Index, 52% of senior decision makers in 16 countries have experienced disruption as a result of technology. 50% believe their company will be obsolete within the next three to five years.
Dell EMC APJ's chief technology officer of its commercial division, Arron Patterson, says the future is almost unrecognisable.
"Over four decades we saw personal computers emerge and claim an important role in how we live and work. Today, technology is driving change so fast that almost half of businesses don't know what their industry will look like in three years," he says.
"This change is underpinned by artificial intelligence, machine learning and virtual reality – these technologies will work as an extension of humans, making us more productive and s olving problems we couldn't solve before, in a world that will quickly become the new normal."
By 2030, AI will be personalised, integrated and more advanced by helping humans in automated and predicted ways.
"Soon, we'll struggle to remember life before the cloud as it will be so embedded in everything we do. The future is exciting and organisations should take time today to consider how to build, rather than wait for the change to come," Patterson concludes.
Related stories
Top stories