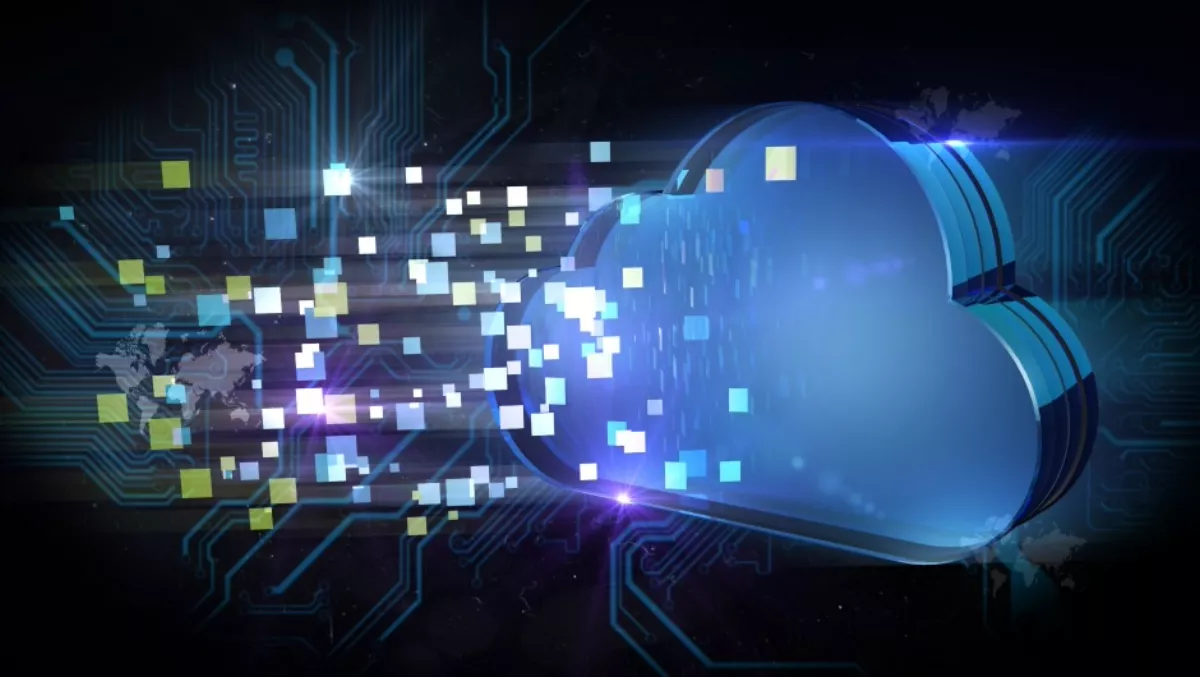 Hybrid Cloud solutions offer the best of all worlds
FYI, this story is more than a year old
Softsource, a leading ICT systems integrator, recently announced the launch of its next generation Infrastructure as a Service offering, entrada, heralding Asia Pacific's first Microsoft Azure Certified for Hybrid Cloud Data Center.
This elite Microsoft endorsement certifies the entrada platform is Azure compliant and adheres to world standards, ensuring New Zealand businesses access to a world class Hybrid Data Center solution through a single source for both locally hosted and public clouds. The Hybrid model, incorporating a mix of local cloud and Azure hosted virtual machines on demand, allows businesses to transverse platforms through a single point of control, as and when required.
"Hybrid Infrastructure as a Service is a cloud model that means customers can provision virtual machines across private cloud, hosted clouds and public clouds seamlessly," says David Small, Softsource chief technology officer. "This enables the customer to utilise the cloud resource that is the best fit for the server or application needs."
Some of the benefits of a Hybrid solution include:
Flexiblility
Scalability
The best of all worlds accessible through a single portal
The ability to shift workloads from private to public and vice verse as required
Secure
Cost-effective
A variety of combinations and options
Small uses the example of a web store application that has varying loads based on their promotions. Traditionally they would need to provision their web store application based on their busiest day. A hybrid solution would allow the business to scale their usage based on the time, meaning they would literally only pay for what they need.
"Finding the best cloud platform to service your business requirements without having to move all your services into a single cloud like Public cloud or a Private cloud on premise or with a Service Provider like Softsource is a major benefit of Hybrid IaaS," says Small. "With the large uptake by NZ Businesses to consume IT services as a monthly expense versus the traditional large capital outlay, the Softsource offering truly delivers that."
Over the years that Softsource has been in the industry, they have built a close working relationship with Microsoft and Hewlett Packard Enterprise. The strength and investments in these associations enables New Zealand businesses the best of breed solutions and confidence in industry leaders.
"A hybrid cloud model for IaaS allows customers to host their servers on the most effective IaaS platform for the service level or price point required by the business," Small says. "This means simply they can utilise the entrada IaaS cloud for production servers that need to be close to end-users for performance while moving test/dev servers to Azure IaaS Cloud to take advantage of costs based on hourly billing cycles."
In developing the entrada IaaS cloud offering, Softsource has met all of Microsoft's requirements to achieve the Azure Certified Hybrid Cloud certification – becoming the first service provider in APAC to achieve this. This has made the Softsource solution truly unique when compared to other offerings in the New Zealand market.
"Along with Microsoft Shared Computer Activation accreditation for Office 365 that Softsource also was the first in New Zealand to achieve this year, Softsource is able to deliver services that span their entrada IaaS Cloud and Azure Public IaaS Cloud platform from a single portal," says Small. "This enables customer to utilise their existing investment in Office 365 licenses and Microsoft product licenses with Software Assurance options."
SoftSource's entrada hybrid solution gives New Zealand businesses the flexibility to consume from a mix of cloud platforms, while dealing with a single partner, through a single ecosystem. Ultimately, it will make your organisation's life easier, more productive and more efficient.
If you would like to know more about Hybrid Cloud, click here.
Softsource have a Hybrid Cloud Event for businesses at the end of April. To find out about the event, click here.
Related stories
Top stories