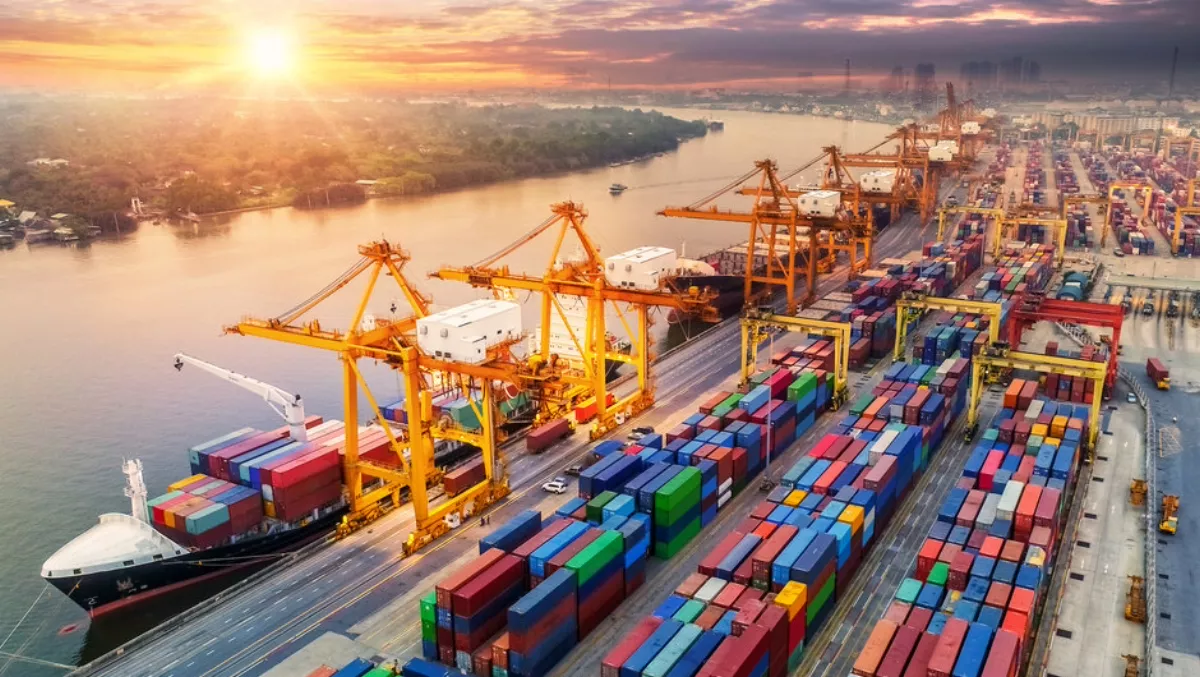 IDC: Red Hat Enterprise Linux to power $10 trillion in revenue this year
Wed, 8th May 2019
FYI, this story is more than a year old
Software and applications running on Red Hat Enterprise Linux could bring in more than US$10 trillion in global business revenue this year – and every year through to 2023 – a figure that is equivalent to powering 5% of the total worldwide economy.
That's according to an IDC study commissioned by Red Hat. It found that IT organisations that use Red Hat Enterprise Linux stand to reap savings of US$6.7 billion in 2019 alone, thanks to decreases in expenses, as well as increases in revenue and employee productivity.
Red Hat Enterprise Linux is widely trusted across industries and by customers around the world to provide a modern foundation that can support applications and environments where users need them.
IDC research shows that Red Hat Enterprise Linux is most popular within enterprise management and production (26%), IT infrastructure (20%) and customer relationship management (18%).
IT executives say that Enterprise Linux has reduced their annual cost of software by 52%; while it has cut unplanned downtime costs by 5% and the amount of time that staff use to do standard IT tasks by a massive 25%.
"The operating system is at the heart of every modern enterprise and powers a wide range of crucial business activities, from running globe-spanning ERP systems to forming the foundation of massive IT infrastructure," comments IDC Business Consulting and IT Education program vice president, Cushing Anderson.
Red Hat Enterprise Linux also serves as an employment and investment catalyst, the report says. By the end of this year, it will support nearly 900,000 workers – and it is expected to add an additional 236,000 jobs by 2023.
The entire community of Red Hat Enterprise Linux-focused IT professionals is at an estimated 1.7 million people. The community will grow to 2.1 million people by the end of 2023.
"Combining these two groups, Red Hat-related positions may employ more than 3.3 million people by 2023," IDC says.
There are also direct benefits for ecosystem partners who will gain from Red Hat Enterprise Linux's US$80 billion ecosystem.
Red Hat adds that Red Hat Enterprise Linux represents a flexible, scalable and more secure foundation for building the next-generation of hybrid cloud applications and services.
"Red Hat Enterprise Linux provides a flexible, stable and more secure foundation for IT organisations building applications and services that span the hybrid cloud. But as this report shows, Red Hat Enterprise Linux is more than just an operating system; it can serve as an economic engine that drives not only the success of our customers but also our partners and the broader global markets," says Red Hat's vice president of Red Hat Enterprise Linux, Stefanie Chiras.
The IDC report shows that Red Hat Enterprise Linux is a revenue driver: By the end of 2019, IDC predicts that the Red Hat Enterprise Linux ecosystem of partners and resellers will generate more than $80 billion, gaining $21.74 for every dollar of revenue generated by Red Hat.
Furthermore, net new ecosystem revenues from 2018 to 2023 will equal more than $135 billion for Red Hat partners. While some of the firms in the Red Hat ecosystem are multinational organisations, most are not.
According to IDC's research, this means that fuelled by the Red Hat Enterprise Linux ecosystem, these regional companies may invest more than $35 billion in local economies by 2023, providing an even more positive long-term economic impact.
"As the world's leading enterprise Linux platform, Red Hat Enterprise Linux fuels these operations and more, touching trillions of dollars of global business revenue, creating hundreds of thousands of jobs and opening tens of billions of dollars in opportunities to ecosystem partners," Anderson concludes.