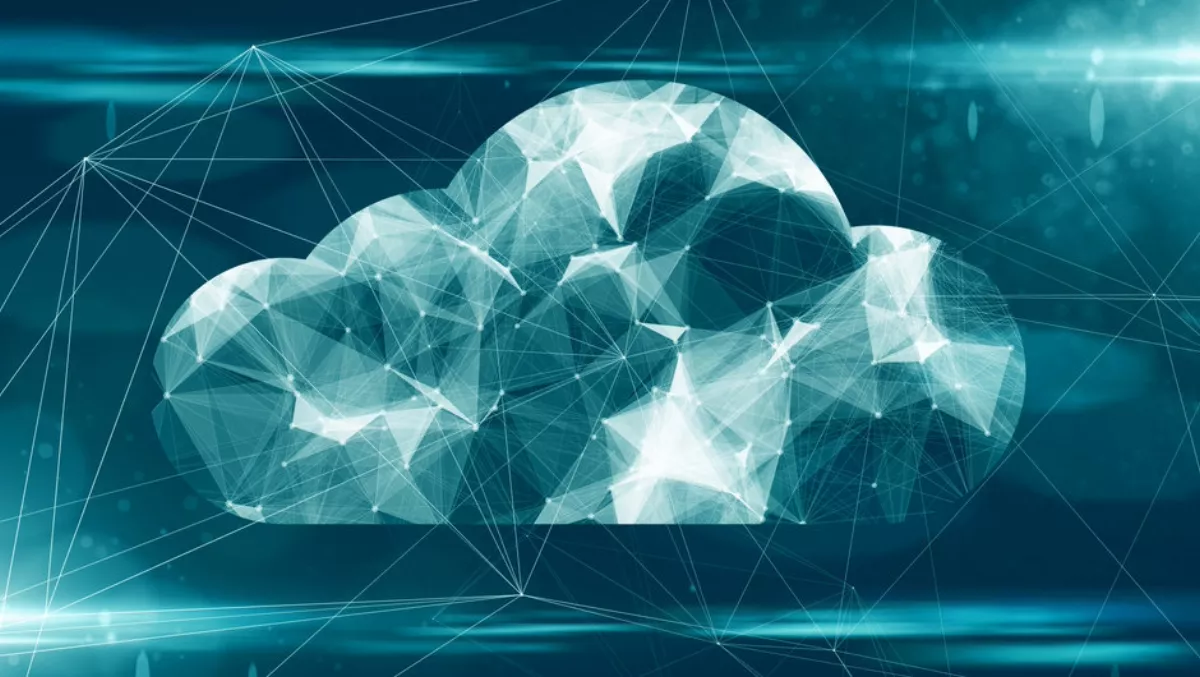 Interview: SevOne's Jim Melvin talks digital transformation
Thu, 22nd Nov 2018
FYI, this story is more than a year old
We are in the age of agile software. Digital transformation and digital disruptions are more than just the latest buzzwords; they're ways of describing the significant change ahead – not only for IT departments but for entire business processes.
SevOne is a company that has built its reputation on helping businesses through digital transformation. We talked to Jim Melvin, senior vice president and chief marketing officer.
He explains that SevOne is a company that caters to some of the world's largest network and data center operations teams. SevOne helps those teams achieve their operational and availability targets.
"If a bank, large enterprise or telecommunications provider is running a large complex network, then it has operational goals that must keep it running a very high percentage of the time," Melvin explains.
"They also have certain efficiency and cost requirements. They have to roll out new services for customers and instrument complex networks to very great degree of detail. We help our customers achieve those operational targets.
The company deals with major customers worldwide and in Asia Pacific, including Tata Communications, Vodafone in India, and Verizon Wireless in North America. One company closer to home is New Zealand telecommunications provider Spark.
Melvin says these companies have large, complex and dynamic environments. Coupled with digital transformation, they are now being challenged to operate like software companies. Those that don't transform don't last, because their buyers demand mobile services.
"So in the past, if I wanted to build a retail chain, I literally would have to build brick and mortar stores. I'd have to buy the real estate and I would roll out stores. In a digitally transformed world, I now have my products, I build a website, it's available to people when their mobile devices are in their homes. I can now change that any day I want, I can add new products - everything happens so much faster.
Some companies like Ford Motor Company and General Electric have tried to tackle transformation and failed.
"For a lot of our customers, they have to become a software company. The infrastructure that these applications run on has to become more dynamic," Melvin says.
"Not only do they have complex environments, but they're changing from being relatively static physical environments that have physical routers, physical switches, firewalls, and physical devices."
"Now these things are becoming virtual. When they're virtual they're dynamic, and they spin up and down at any moment. Tracking them is an entirely different problem. That has just created more and more complexity for our customers.
That's where SevOne comes in. Its position as the speed-at-scale leader means its experts provide fast insight into those large, complex environments. Customers always understand what's happening in their network infrastructure. They can often predict and avoid issues that might cause an outage.
Spark New Zealand is a perfect example of how SevOne helps telecommunications providers. Spark had a fragmented legacy network of network performance management (NPM) tools that were only providing partial coverage. IT teams were left spending too much time gathering, analysing and taking action on performance data and issues.
Spark had three challenges: incomplete data, limited visibility, and the inability to scale. The company realised that its NPM tools just weren't working, so it was time for a change.
"That's what a lot of customers are dealing with when we show up," Melvin says. "They have very complex environments. They don't have insight to really know what's going on, but they're held accountable for making sure that they're achieving their availability and their efficiency goals.
In 2017, Spark chose the SevOne Data Platform. Now that platform monitors more than 385,000 objects in its core network, and more than 20,000 objects in its global internet network.
"Spark New Zealand's is already seeing significant reductions, operating costs with elimination of software lights that seeing maintenance and other costs," Melvin says.
Spark's Graham Prowse also spoke highly of SevOne's Data Platform.
"In all our deployments so far, we haven't encountered a single device that couldn't be polled or a metric that couldn't be captured by the SevOne Platform," said Prowse. "Given the diverse and highly complex nature of our network environment, we found that really remarkable.
Melvin adds that SevOne provides comprehensive data collection across all of their devices. SevOne also provides enhanced visibility so they can see this information and report it.
Digital transformation that's done well can result in increased revenue streams based on the ability to bring new services to market faster – something that will be different to every industry.
Whether in aviation or banking, virtualised infrastructure speeds up the rate of new services to market – and makes them more efficient.
Virtualised infrastructure also means organisations don't have to purchase hardware devices upfront and let them sit idle until they're used. Software devices, Melvin says, can be turned on when they're needed.
"That's one of the most compelling benefits of virtualised in-cloud technologies. They're also looking for very high degrees of availability. And to be honest, these virtualised environments don't inherently provide that. That's what a management platform like SevOne provides. By collecting all this data, we can help them achieve their availability targets.
Organisations that choose to ignore the challenge of transformation or disruption, or those that aren't sure about what to do about it are risking their future.
"We've seen this in almost every industry – if they choose not to, their competition will," says Melvin.
Competition isn't just limited to existing firms – entirely new companies will form, take advantage of specialised areas and transform the entire space. Twenty years ago banks used to be full-service institutions, but now they are competing against online-only institutions that may specialise in one service like mortgages.
So the case for transformation is clear – but the first step is taking a long view about what an organisation would look like in a software-defined world and having a roadmap.
"That will typically start with deploying some level of IT infrastructure from which to deliver applications.
"SevOne comes in as these services get created. These production services have to be managed and monitored. That monitoring feedback is what provides the confidence to achieve the availability goals and to achieve the efficiency goals that are part of this transformation.
Given customers like Spark New Zealand and Tata Communications, SevOne has become the de facto standard as a communications service provider (CSP) and as a managed service provider (MSP).
"We also see a lot of growth in the managed service provider market because we do see more companies deciding that they will transform, but they may also choose to outsource the technology. For example, I'm going to outsource the running of data center; or I'm going to outsource a software defined wide area network to connect all my branch offices.
"We have a number of technology partners like Cisco Systems, Red Hat, VMware in this initiative. We see a lot of enterprise accounts that are electing to consume these items as a managed service and we fully support that.
SevOne knows that digital transformation and the changes that go with it aren't easy to manage, which is why organisations must first understand the maturity of their network and infrastructure monitoring capabilities.
SevOne offers a Maturity Model for Network - Infrastructure Management. By defining four distinct levels of maturity, this model provides a yardstick against which enterprises can compare their present status. It also offers suggestions for how organisations can improve their functional maturity in these areas.
To learn more about the Maturity Model for Network - Infrastructure Management, click here.
To regiter for the free webinar about the Maturity Model for Network - Infrastructure Management, click here.