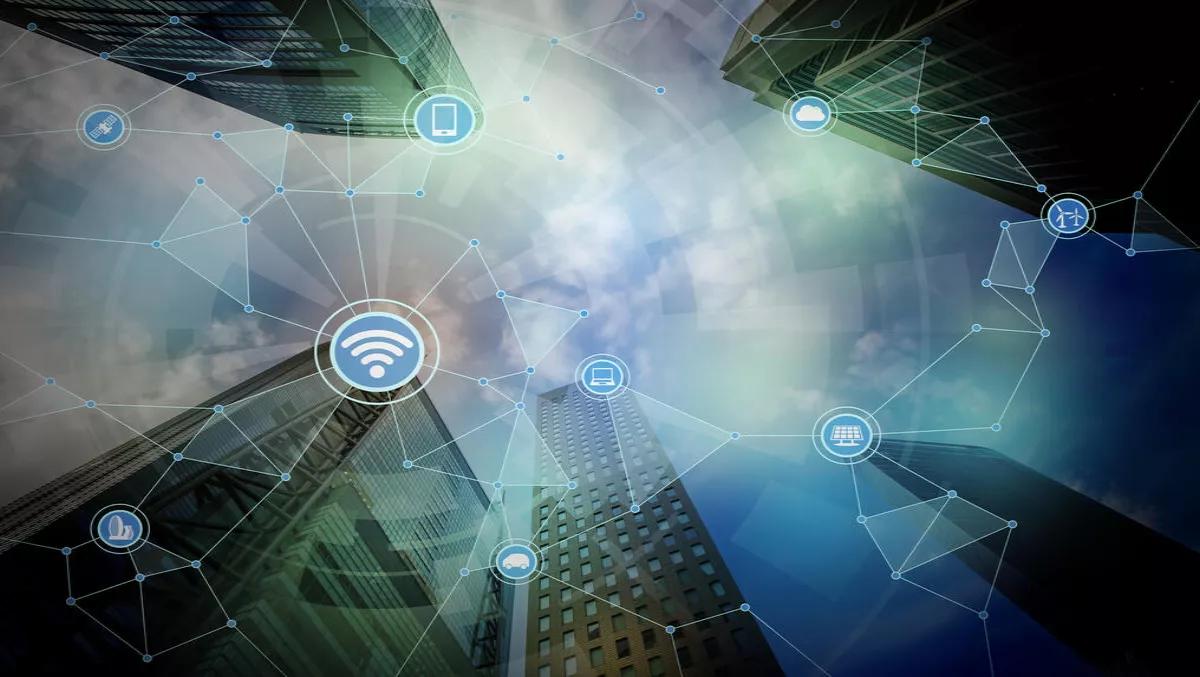 Interview: Vodafone on animal welfare & how IoT can reduce NZ's digital divide
Thu, 27th Jul 2017
FYI, this story is more than a year old
By Julia Gabel, News Editor
The Internet of Things (IoT) and what it can do for New Zealanders in the future has been a hot topic since the release of the NZ IoT alliance report earlier this month. The report predicted that the potential net benefit of IoT over 10 years could be $2.2 billion.
Scott Pollard, manager for IoT, Vodafone New Zealand, discusses what the rise of interconnected devices will mean for Kiwi farmers, how Vodafone is supporting IoT start-ups, and the nation's current digital divide.
What is Vodafone doing to support IoT start-ups in New Zealand?
We have Xone, our business accelerator program in Christchurch, which is partly funded by Callaghan. We are finding that a lot of the start-ups are IoT-based and one of the challenges that we help them with is the funding.
One of the challenges small firms face is that they don't have the brand and the reputation to get their innovation to the marketplace. In terms of the potential for developing products for niche markets, the challenge for Vodafone is that we can't build product and innovate as quickly as IoT start-ups can.
So, we introduce our Xone customers to corporate and mid-sized businesses that are trying to innovate themselves and it's that connection with our association which lets them grow and in turn, we become a reselling channel for those businesses.
Following the release of the NZ IoT Alliance report which estimates that the potential value of IoT to New Zealand could be $2.2 billion, which is going to continue to propel New Zealand forward as a digital nation, and considering the currentsocio-economic and digital divide in the country, for example in the Far North, how can we ensure these regions are not left behind and the divide is not widened even more?
If we are smart about it, we can lessen the divide. If we do the right things by the Internet of Things costs and the barriers to entry can be quite low.
From a New Zealand perspective, we're trying to create a niche within the global market, but from within New Zealand, everybody has a role to play in carving out a niche and proving that they're different; that they are more sustainable; or that they are organic.
They can personalise what they are producing, so much so that with social media, small businesses can interact with their client base and people following them on Facebook. They don't have to have a huge advertising budget anymore.
IoT can enable these things to happen, but we need to make people aware of the options, and to provide solutions not only to the big multinational firms but to the small growers and the niche players in those communities as well.
If we do the right thing with IoT, we can lessen the divide.
Which industry in New Zealand do you think will be most impacted by the rise of IoT in the future?
Transport and logistics will be one of the biggest, but that's quite evolved. Agri-business, dairy, and even beef and sheep, which took up about a quarter of the entire predicted growth by the report.
If you look at New Zealand's place in the world, and how we could make a difference, and the importance of each of those sectors – and the properties of low-power, wide-area networks – Agri-business is a space that could evolve really quickly for New Zealand.
We have to do a really good job so we can say food grown in New Zealand with good animal welfare is a better option than farms in the U.S., or from elsewhere in the world.
The middle class in China and India is growing and they have a demand for meat and processed goods.
We know that the market potential is there globally, and with so many other substitutes and variants now, how does the New Zealand farmer differentiate their product for the rest of the world and generate demand for their product from those rising middle class.
I was at a Federated Farmers conference recently and they had a food technologist speak before us. She showed a photo of supermarket aisle of milk. The point she made was that of the five shelves of milk products, milk from cows took up half of the top shelf. There was almond milk, soy milk, and all these sorts of milk substitutes.
The problem from marketing perspective could be that we are getting outshouted because people are thinking, oh cows milk is probably not as environmentally sustainable as milk substitutes, or maybe your animal welfare is not that great.
We need to prove that this is the best use of beef or lamb; that this is a sustainable farming practice. We have free-range, healthy animals that grow in New Zealand and that is the reason to choose meat and dairy from our country.
We need to be smarter for the New Zealand farmer so what they do gets a greater return.