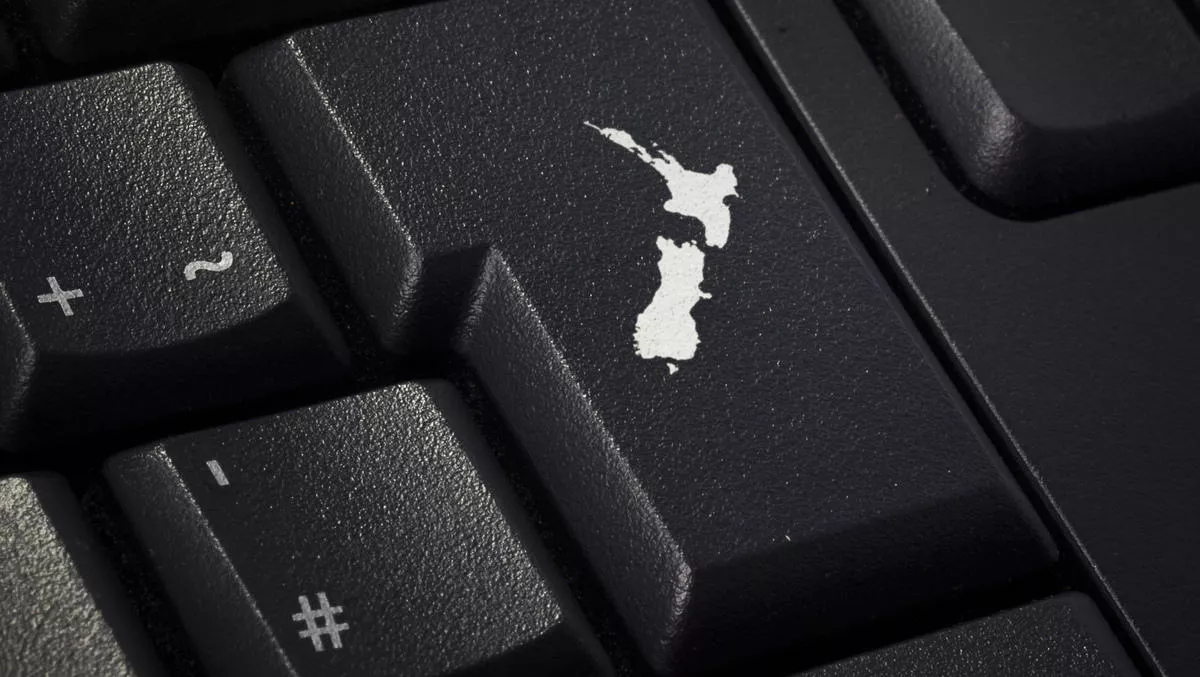 Interview: Workday defines its commitment to local NZ businesses
FYI, this story is more than a year old
Workday's investment in New Zealand is a pivotal element in its global customer facing strategy to provide "follow the sun" operations support. Its Auckland support centre complements and mirrors the cover provided by Dublin, Ireland and Pleasanton, California centres, providing 24/7 support for its global and New Zealand customer base.
Workday created a cloud-based single system combining enterprise financials and human resources applications, enabling real time transactions and data to run on a unified platform. The solution delivers the insights and agility that organisations need with the challenge to plan, execute, analyse and be prepared for the changing world, which is the reality of today's business landscape.
Globally, Workday's customers include Netflix, Airbnb, Hewlett Packard Enterprise, AON, AstraZeneca, United Kingdom Cabinet Office, Western Sydney Airport, Nissan and Atlassian. Closer to home, customers include Air New Zealand, Assurity Consulting, Latitude Financial Services, Trustpower and Southern Cross Medical Care Society.
We spoke to Workday Australia and New Zealand managing director - vice president Stephen Jack to learn more about the company's New Zealand commitment.
On support and operations
Workday has three New Zealand-based teams – one of which is its support and operations centre, which opened in Auckland in 2015.
Jack says that the centre forms part of the company's 'follow the sun approach' and complements the Dublin, Ireland and Pleasanton, California support centres to provide 24/7 support.The company is also expanding its local workforce. In addition to the local sales and support teams, Workday also operates environments operations, security, and compliance locally.
On compliance
Jack explains how the compliance team works with the business on the ground, and across the globe, to define, implement and monitor policies and procedures related to data handling and data protection, and build and maintain customer trust through the facilitation of third-party audits and certifications.
Because the team is based in Asia Pacific, it can respond dynamically to local requirements.
"We take privacy and security very seriously, continually evaluating new regulations and industry best practices. Some of our highly regulated customers, such as those in financial services, have vendor risk and regulatory audit needs. Having a compliance team located in the region, allows us to support customers' audit needs locally. This is particularly important during this time when international travel is restricted," says Jack.
Another advantage of having a locally based support and operations centre is the ability to collaborate with customers in a more personal way.
"Our support and operations centre insights from working with customers every day and our teams can use these insights to help shape the digital customer experience."
He explains that a regional support centre not only connects the team with global trends, but also provides the ability to test early development features.
"For example, when large customers are requesting specific new features, our support team can bring insights from other customers who would benefit from that same feature and therefore identify opportunities for development that resonates with Asia Pacific customers.
Workday's SaaS solution and the company's ability to deliver enhancement and fixes without the overhead of old legacy upgrades, coupled with a local New Zealand team's insight from customers, enables the company to improve new features and enhancements for customers.
On security
Workday also operates a security operations centre (SOC) in New Zealand, which supports the wider Asia Pacific region.
"The protection of customer data in all the services provided to Workday customers is a top priority for us. Our New Zealand SOC team plays an important role in that process, working seamlessly with our SOC teams in Pleasanton, California and Dublin, Ireland to provide round the clock security monitoring, detection and response capability for all Workday services," says Jack.
"A key part of Workday's defence strategy includes multiple toolsets that monitor and protect our services. When an alert is generated, our SOC analysts are quickly able to assess and respond appropriately to the event, mitigating the potential threat to our services and data.
On local skills and talent
With a local New Zealand presence, the company is committed to providing technology jobs for New Zealanders - the company is even seeking new staff. The company aims to build out one new New Zealand team every year to complement and support its global structure.
"We expanded our office premises in Auckland earlier this year which is designed to support further investment and allow for additional hiring locally in NZ. Because of the range of expertise we look for, we are well positioned to hire skills across multiple disciplines and in areas such as network and systems engineering, DevOps, performance, security, information systems and customer support analysts to name a few," says Jack.
On COVID-19 resilience
We asked Jack what advice he would give to New Zealand businesses to help them prosper.
"One of the key lessons from the past few months is that the agility of your business to changing circumstances is more important than ever. A break in your supply chain, employees working remotely as part of self-quarantine or to care for sick relatives or a downturn in sales, can have a drastic impact on your business," he says.
"In this changing world, businesses need to be agile. Business leaders need to ask, how agile is my business? Am I able to react and respond to a changing world? Business agility is a defining factor in business success.
He adds that relentless market change should not be a 'problem to be dealt with', but 'an opportunity for innovation'.
He adds that relentless market change should not be a 'problem to be dealt with', but 'an opportunity for innovation'. His advice to existing and potential customers is to think about how to do business differently.
He sums it up this way: "Continuously review your business processes, products and services, organisation structure and the skills mix of your staff.
Jack says that COVID-19 has demonstrated that when, how, and what we work has changed, and will continue to do so. Employees must have access to the right data, anytime, anywhere.
Jack says that many Workday customers required emergency workforce planning, to track employee health status, to rapidly introduce additional pay or benefits for frontline workers, or to quickly source urgent supplies during the pandemic.