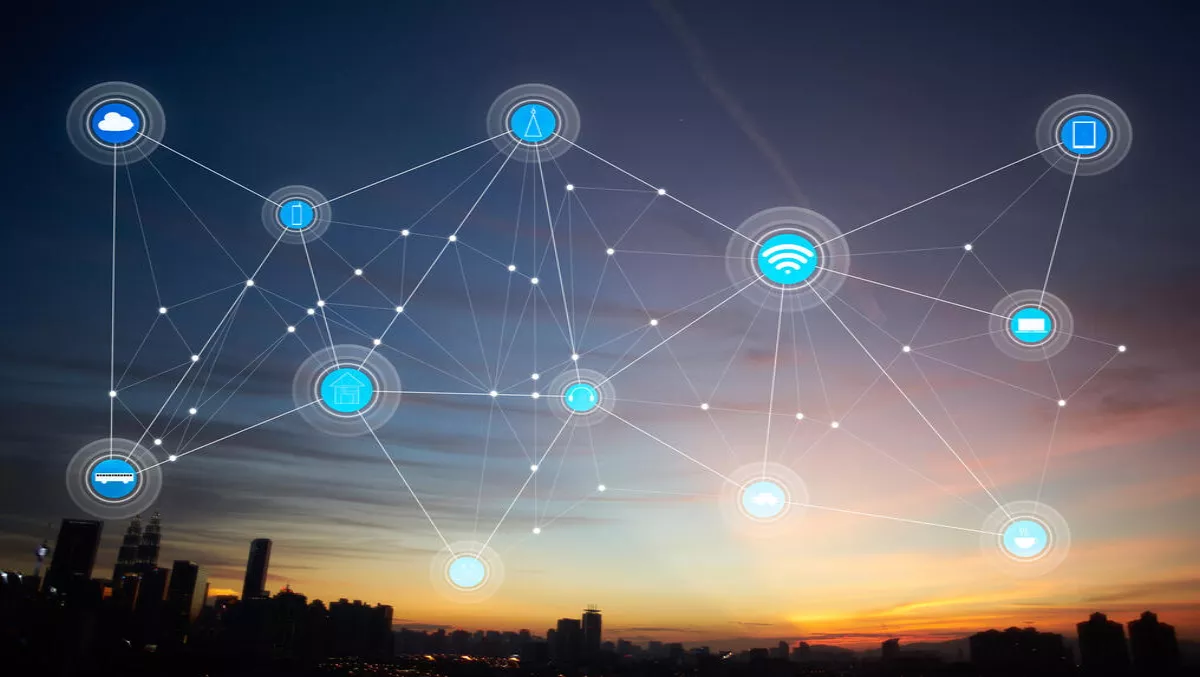 The IoT sensor migration: How to make sure you're not left behind
Mon, 10th Apr 2017
FYI, this story is more than a year old
By Julia Gabel, News Editor
Whether it was in the office, outside of it, or on a website like this, you would've at least heard of the "internet of things" (IoT).
That is because, unlike other buzzwords forming a lot of the conversations in technology these days, the concept of the IoT has been around for a long time.
Put simply, the IoT is the automated collection and exchange of data using sensors across the internet. And now more than ever, the IoT is motivating the evolution of data centers.
How do you keep up?
Becoming a tenant of Polaris, like Interactive, means joining the leaders navigating the evolution of data centers. Ensure your company not only keeps up, but gets ahead.
What's fuelling this progression?
Sensors.
The adoption of IoT sensors in data centers epitomises a shift away from traditional DCIM (data center infrastructure management) models in a bid to stay up-to-speed.
What do these sensors do?
They monitor and analyse temperature, humidity, power consumption and other environmental data. And what's better - it's all in real-time. The sensors provide a real-time analysis of this data and all without the traditional hard wiring, power or IT systems.
They'll even make your data center more energy and cost efficient. With the help of IoT sensors, a live PUE dashboard has been developed to actively improve data center energy efficiency and reduce costs.
With low power consumption, it'll be two years before you need to change the sensors.
Though, for IoT sensors, being caught out by a dead battery is a thing of the past. The sensors will send an alert in the case of a low battery signal to prompt a replacement.
Traditional DCIM solutions can require fixed hardwired sensors, operating on the customer internal network with some IT assets to support the platform from the customer.
Whereas IoT solutions can be separate from the customer network using wireless sensors and 3G gateways.
Purchase models have an up front capex, project costs and an ongoing maintenance charge. IoT solutions have a monthly fee.
Today, if it's a conversation about IoT, theres a good chance it's also about security. Some home based IoT solutions can provide an open port access to a network.
If you want to avoid any security concerns associated with IoT sensors, you need a provider that only deploys sensors and gateways that are physically separated from your business-critical network.
What it boils down to is a desire to evolve with data centers; to keep up. That means cutting costs and improving energy efficiency, avoiding security exposures and having data monitored and analysed in real-time by adapting to IoT sensors.
So, the question here isn't one of necessity.
The question is – where do I start?
Interactive, a tenant of Polaris, is a leading IT provider that specialises in cloud based service. Renowned for their high-touch approach, Interactive provides world-class facilities for Data Center Services.
Founded in 1988, Interactive has grown into Australia's largest privately owned IT company.
To get ahead like Interactive, download this free guide - What to look for when selecting a DC provider.