Is it possible to leverage AI technologies in an ethical and sustainable way?
Fri, 31st Aug 2018
FYI, this story is more than a year old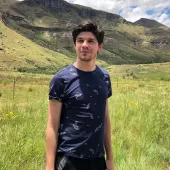 By Jacques-Pierre (JP) Dumas, Reviewer
Sage recently released "Building a Competitive, Ethical AI Economy," a position paper that supposedly uncovers the important and unanswered questions surrounding AI.
The paper was compiled with participation from global businesses and government representatives. It outlines actionable insights for business and society to leverage AI-powered technologies in an ethical, trustworthy and sustainable way.
Sage VP of AI Kriti Sharma says, "The danger of overhyping and objectifying AI is that we don't realise the valuable opportunity that presents itself. Fundamental to this will be addressing the ethical issues posed by AI, head-on.
"As an established business embracing this technology, we think that is our responsibility to do that with our peers, for our customers and society as a whole.
"We know that the businesses we serve – from start-up to enterprise – could make huge productivity gains by embracing AI."
"But we need industry and government to help clear a way through the ethical issues and move the global conversation forward. This paper, built with experienced business leaders and with government officials, sets out a proposal for doing exactly that.
Ethical AI implementation has gained new urgency as global consumer concerns have peaked. Transparency over data collection and subsequent usage have entered the mainstream lexicon in recent months. Building a Competitive, Ethical AI Economy builds on Sage's core principles for ethical AI development, The Ethics of Code, released in June 2017, propelling the conversation around the future of AI forward.
Shortly after the publication of The Ethics of Code, Sage was called to testify before the UK Parliament's Select Committee on AI. Because of this work for Sage, Kriti Sharma was also invited as a civic leader to the inaugural Obama Foundation Summit.
Industry's next challenge will be to move the global conversation away from AI as a threat, or replacement for humans, and towards encouraging organisations to approach AI as a complement to human ingenuity. That process begins with executive boards and business leaders defining ethical principles that guide AI development within specific departments, companies, industries and markets.
The output of the conversation underscores how the industry can shed light on AI development for users, gain company-wide support for ethical AI practices, adopt ethical standards for AI development and apply ethical approaches to AI development in the real world.