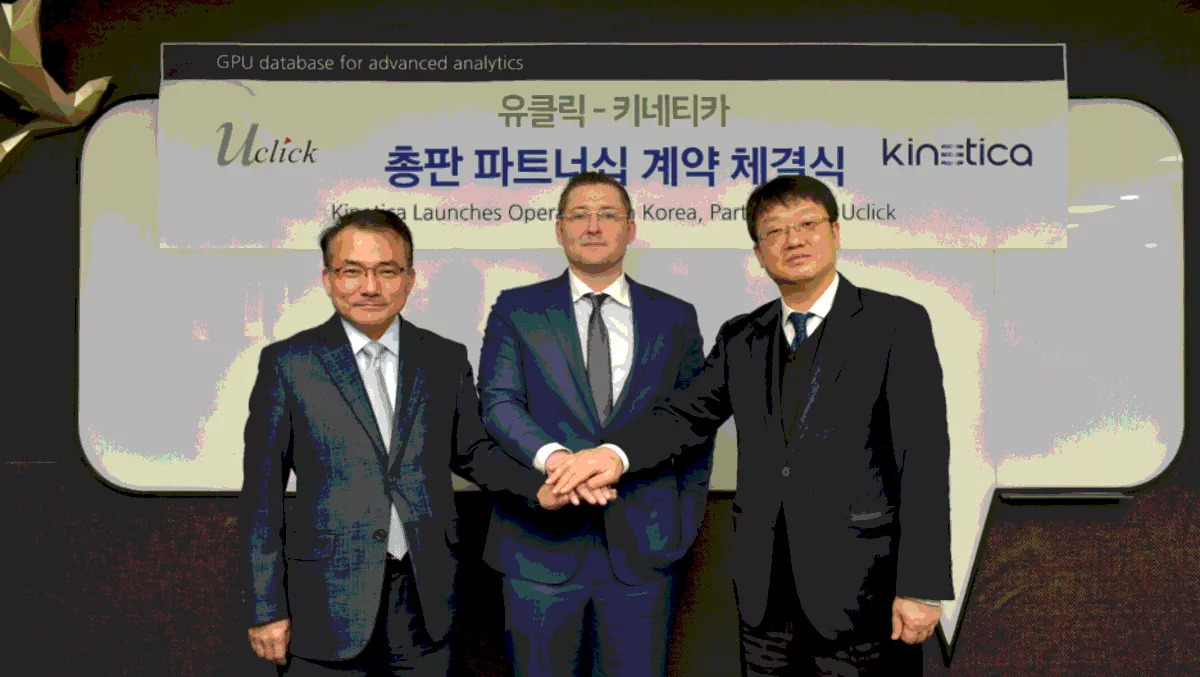 Kinetica and UClick push solutions to South Korea
FYI, this story is more than a year old
​​Kinetica has announced its official entry into the South Korean market via a partnership with UClick, an established total business solutions provider.
According to Kinetica, the Asia Pacific (APAC) region is now the third largest market for big data and analytics solutions. What's more, APAC is expected to undergo the fastest growth of any region with a compound annual growth rate (CAGR) of 14.4 percent by 2022 in big data and business analytics spending.
Kinetica says this growth is being largely driven by key markets within APAC that are harnessing big data, namely South Korea, Singapore, Japan, Australia, and New Zealand.
"UClick has built a strong customer base in the Korean market working alongside some of the largest enterprise technology companies," says Nam Han Eom, CEO at UClick.
"Kinetica's addition in our portfolio complements our enterprise data platforms offering and broadens opportunity for us to leverage the increased demand for business solutions associated with the rise of big data, AI and IoT adoption.
The companies together will aim to deliver a 'new generation' of databases driven by NVIDIA GPUs to help solve the challenges of local enterprises around processing large amounts of real-time streaming data.
Kinetica is confident that the company will emerge as a key enabler for various industries to use real-time analytics to improve their business outcomes, including energy, financial services, healthcare, manufacturing, retail, and telecommunications.
"South Korea presents a lucrative opportunity for data analytics as we see many conglomerates, enterprises, and the government having implemented GPU servers to meet the demands of machine learning and deep learning workloads," says Joseph Lee, vice president for Asia Pacific at Kinetica.
"Actionable intelligence is becoming a critical driver to business success today. It is increasingly important for companies to leverage valuable information collected to make vital business decisions, not only accurately, but also in real-time. We are thrilled with the opportunities to partner with forward thinking enterprises in Korea.
According to Kinetica, its new database solution will enable enterprises to bring together both BI and AI on a single platform.
"AI is pervasive and is in every part of smart city – autonomous driving, smart grid, healthcare are all based on AI technology. This results in massive amounts of data being created, which if analysed by businesses, creates even greater opportunities for future innovation," says Eung Jun Yoo, Korea Enterprise Country Manager at NVIDIA.
"Kinetica's database solutions open a new area in analytics where it is challenging to perform data analytics with traditional data platforms. For example, real-time geo-spatial analytics and visualisation is made possible using Kinetica and NVIDIA's Tesla GPU.