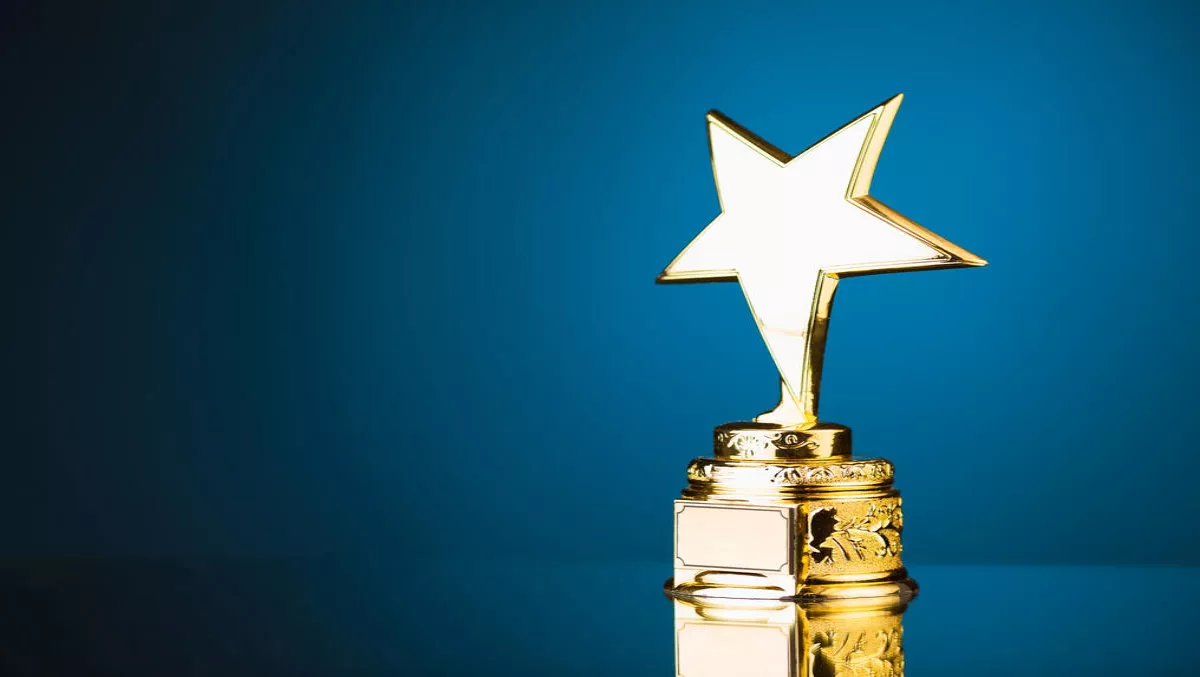 Kiwi company shortlisted for global broadband pioneer award
Mon, 16th Oct 2017
FYI, this story is more than a year old
By Julia Gabel, News Editor
The finalists of the World Communication Awards have been announced, and included in the lineup is New Zealand's very own Spark.
Spark has been nominated in the Broadband Pioneer category which aims to recognise companies that are changing the way broadband is delivered around the world.
Spark's chief operating officer, Mark Beder says it's especially great to be nominated in this category as it recognises the role we have played in changing the game for Kiwis.
"Wireless broadband redefines what we think of as 'broadband': a wireless solution with no complex installation process - all that's needed is a good 4G mobile signal and a plug and play modem." "Many Kiwis have signed up for the simple, easy experience that wireless broadband offers. There are nearly 100,000 customers on the service in less than 2 years, which demonstrates Kiwis' appetite for a wireless alternative.
"Wireless broadband customers respond as significantly more satisfied with the reliability, speed and overall performance of their broadband service than customers with copper broadband.
Other award finalists include Vodafone Carrier Services, Huawei and VMware.
Here's the full list of award finalists:
Best Brand
Orange - Orange Sponsors You Smart Communications - Welcome Change Viettel Group BITEL – 4G coverage campaign
Best Enterprise Service
CITIC Telecom CPC - TrustCSI ATP NTT Communications Corporation - SD-WAN Service Portfolio Singtel - Software-Defined Hybrid Network Telstra Broadcast Services
Best Customer Care
Telekom Research - Development Telia Carrier Telstra Turkcell
The Social Contribution Award
Cable - Wireless - Identity Scoring Indosat Ooredoo - INSPERA Mahindra Comviva - Idea Cellular's Private Recharge powered by PreTUPS Ooredoo Myanmar - Site Pyo Smart Communications - SHINE OS+ Telin - Kartu As2in1 Turkcell - No Barriers Viettel Group - Operation Healthy Heart
Best Connectivity Solution
Telekom Research - Development - iSSEF Prime Turkcell - Automatic Rotating Antenna
Most Innovative IoT Solution
Cisco Jasper Control Center Huawei - Oceanconnect IoT Platform iBasis - Global IoT Solution Indosat Ooredoo - IoT Connect ZTE Corporation - Smart Parking Product
Industrial IoT Award
NTT Communications - IoT Platform Orange - Pops by Orange
Smart Cities Award
Greenwave Systems - AXON Platform Indosat Ooredoo - Kota Digital Intersec - GeoInsights Magnet Networks - Smart City, Wembley Park
The Moving Pictures Award
Huawei - Envision mobile video service MEO - 4K Experience Ooredoo Qatar PCCW Global - Virtual Reality (VR) Broadcast Solution
Digital Lifestyle Award
Indosat Ooredoo Orange PLDT - Smart Home
5G Trailblazer
Mimosa Networks Ooredoo Qatar Telstra Corporation
NFV Innovation Award
Accedian SkyLIGHT Platform Huawei NFV Integration Solution Iskratel - vIMS Mavenir - Multi-ID solution Netcracker Technology - Netcracker 12 Vmware - vCloud NFV 2.0
The Innovation Award: Vendor
Content Guru - Patient Relationship Manager (PRM) Invia - Bill on Behalf Mahindra Comviva - Ecocash Diaspora Metaswitch - 100% Cloud Native VoLTE Solution ZTE - Innovative Combo PON Solution
The Innovation Award: Operator
Colt Technology Services - Colt On Demand Fareastone Telecommunications Co. - iTracer Singapore Telecommunications Limited - One Singtel Sales Experience Telekom Research - Development - Multi Service Wireless Access Network Telkomtelstra - Delivery Robots (Dbots)
The Cloud Infrastructure Award
CITIC Telecom CPC - SmartCLOUD Epsilon Telecommunications - Infiny Huawei - China Mobile Zhejing Province Telco Cloud Interoute - Enterprise Digital Platform
Network Transformation Initiative
Reliance Jio and Accedian - 4G Customer Experience Assurance Tata Communications Transformation Services - Lab as a Service Telecom Argentina and Huawei - core network cloud transformation Telstra Corporation - Programmable Network Vodafone Carrier Services
Best Regional Wholesale Operator
enet GlobeNet Optus Wholesale Telin
Best Wholesale Operator
Deutsche Telekom International Carrier Sales - Solutions (ICSS) Interoute Communications NTT Communications Corporation PCCW Global Telia Carrier Vodafone Carrier Services
CTO of the Year
Alexandre Fonseca - Altice / PT Bryn Jones - Three UK Dato' Rafaai Samsi - Telekom Malaysia Berhad Hatem Bamatraf -Etisalat Nanang Hendarno - Telin Rajiv Datta - COLT Sascha Zabransky - Telekom Austria Group Yogesh Malik - Veon
CEO of the Year
Ahmad Hanandeh - Zain Jordan Alan Masarek - Vonage Dana Tobak - Hyperoptic Ernst L Cu - Globe Telecom Rick Calder - GTT Communications
The Broadband Pioneer Award
Essex County Council - Superfast Essex Huawei - Europe's First Docsis 3.1 Based GigaSpeed Network Hyperoptic - Full fibre Ooredoo Qatar - Supernet PLDT - Home Fibr Spark New Zealand - Nationwide - Home Wireless Broadband rollout
Best Operator in an Emerging Market
Liquid Telecom Ooredoo Myanmar Smart Communications Telin Telkomsel
Best Global Operator
NTT Communications Corporation Ooredoo Group Telstra Corporation
The winners of the World Communication Awards will be announced on 28 November in London.