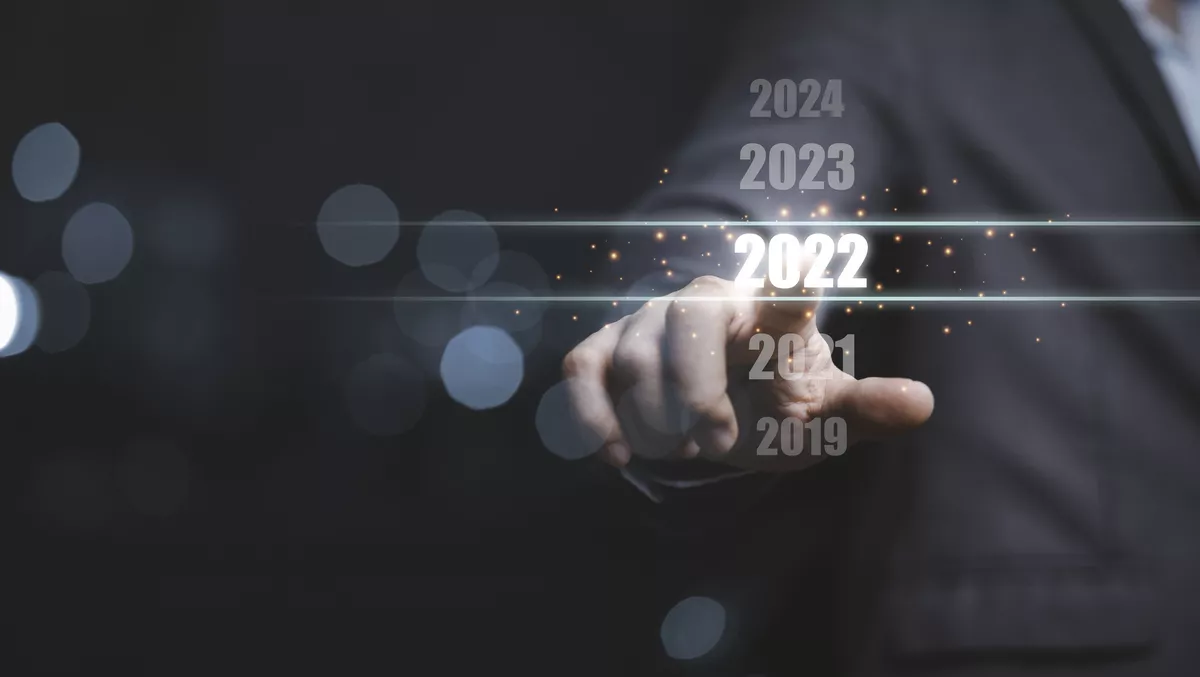 Kong announces five key tech predictions for the enterprise in 2022
Cloud connectivity company Kong has announced five key predictions for 2022.
The company says enterprises in 2022 will start phasing out their use of legacy load balancers and adopt decentralised client-side load balancing using a new service mesh pattern called ZeroLB.
Kong's five key predictions include:
Adoption of vendor-neutral APIs to skyrocket despite the risk of cloud vendor 'bait and switch'
Kubernetes and containers have changed how software is packaged and maintained, offering unprecedented application portability. Kong says these technologies free developers from vendor lock-in and enable APIs and microservices to fuel the digital world.
"As we enter 2022, I expect more developers will adopt open and vendor-neutral APIs, so they can create applications in their preferred environments without being locked into a particular vendor ecosystem," says Kong CTO and co-founder, Marco Palladino.
While this approach offers great flexibility, it puts organisations at risk of having cloud vendors embrace, extend and extinguish policy towards open APIs.
Tech-savvy organisations are beginning to repatriate from the public cloud
"The public cloud is alive and well and is not going anywhere," says Palladino. "I predict it will grow 10 to 20 times over the next decade. However, large, tech-savvy organisations are becoming much more judicious in how they use the cloud and will increasingly repatriate from their all-in cloud stance."
According to Kong, the industry will see this shift happening in 2022. In much the same way enterprises have embraced open source software and have opted to do it themselves, the company believes tech-savvy businesses are beginning to realise they can run their private cloud better and only use the public cloud for specific use cases as usage bursts.
It says Bank of America is a significant example of a company using a private cloud to lower its IT costs. Kong expects more large organisations to explore similar private cloud uses.
Centralised load balancers will disappear within 3 to 4 years
Unlike many processes and technologies for managing modern applications, load balancers have remained largely unchanged. Centralised load balancers do not make sense in a decentralised world, Kong explains. They add an extra hop in the network, increase latency, and are not portable.
"I predict that in 2022, enterprises will start to phase out their use of legacy load balancers and adopt decentralised client-side load balancing using a new service mesh pattern called ZeroLB," says Palladino.
"Some enterprises have been able to increase their performance by four times and achieve seven-figure savings using ZeroLB, which aims to remove every load balancer deployed in front of individual services and applications," he says.
"In this capacity, ZeroLB eliminates the need for elastic cloud load balancers, software load balancers and hardware load balancers from the equation."
Additionally, Kong predicts two further trends in 2022. These include:
Open Policy Agent (OPA) emerging as a new standard in the enterprise
Open Policy Agent (OPA) is an open source policy engine that enables unified policy enforcement across the entire stack. In 2021, it became a graduated CNCF project with strong adoption and feature maturity.
"I predict OPA will have a breakout year in the enterprise as it will be leveraged for more and more use cases," says Palladino. "We'll also start to see new technology solutions come to market that natively integrate with OPA."
Enterprises will seek new strategies to deal with Kubernetes sprawl
Kubernetes has been established as the platform of choice for the deployment and efficient management of most enterprise workloads, at least directionally. However, Kong says the variety of Kubernetes offerings available (across cloud providers and private or so-called hybrid offerings) has only increased.
It says, with the ease of deployment of Kubernetes clusters also decreasing; the stage is well set for sprawl problems of the same variety that the industry has been seeing for multiple cloud accounts and before that for VMs in the virtualised infrastructure world. Kong says this will make the ability to manage the lifecycle and applications on these differing Kubernetes providers consistent and the ability to consolidate them easily more and more critical.
Related stories
Top stories