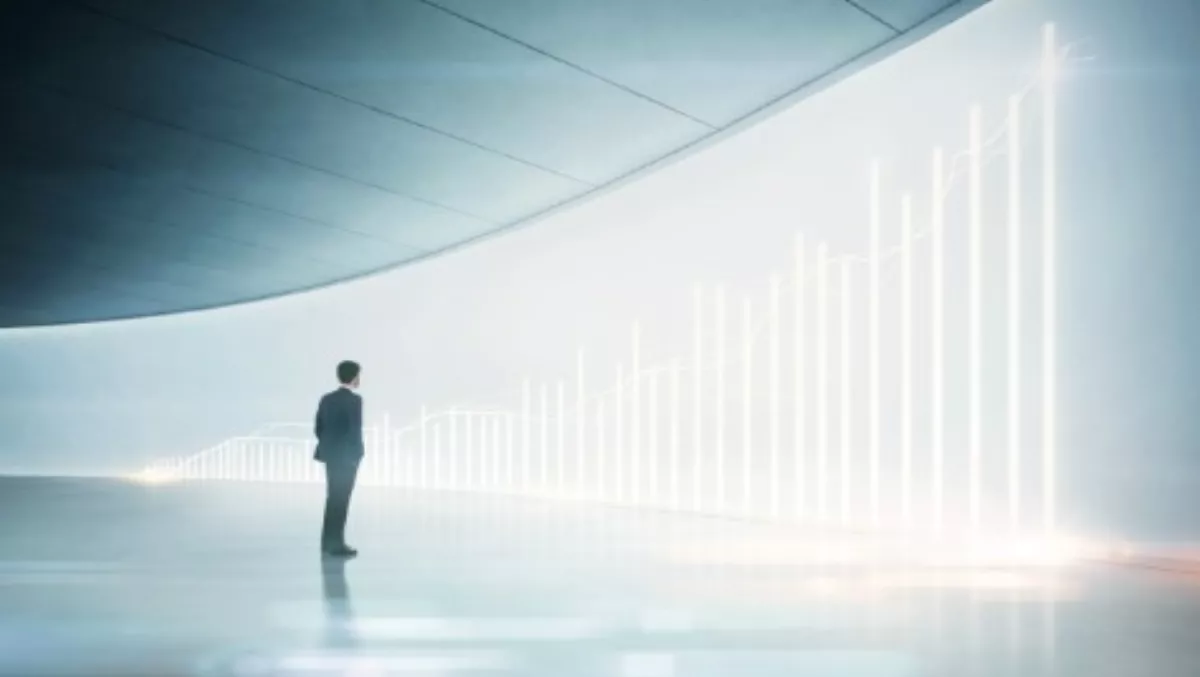 KVM brings benefits to global organisations
FYI, this story is more than a year old
With cloud computing and mobility dominating the conversation surrounding IT, keyboard, video and mouse (KVM) solutions are perceived by some as no longer relevant in the modern world.
However, ATEN is proving how they are not only still relevant but can bring many benefits to a variety of organisations.
Understanding the potential of KVM switches, and how it can increase efficiency and reduce complexity, ATEN has a series of products that can be implemented individually or integrated with other products and services.
Key benefits of KVM switches
More recently, a leading European mining company has started using ATEN solutions to control and monitor analytical systems and a world renowned Asian casino deployed ATEN solutions to monitor surveillance feeds in different locations.
The mining company was looking for a solution that would enable two operators to control all servers and monitor them via a 14 screen video wall in the control room. They also wanted to enable access over IP when needed by the main branch in Stockholm, Sweden.
ATEN deployed a solution with various core products. The KH2516A is a CAT5 high density KVM switch that allows two operators to control the connected computers simultaneously connected by Ethernet cable.
CN8000 offers non-over IP KVM switches to provide over-IP capabilities, and CE100 is a USB KVM Extender with built-in ESD protection which is essential for harsh environments.
These products were integrated to create an all-encompassing solution that was highly compatible, provided multiple display support, enabled the company to save space, and significantly increased efficiency.
Multiple display support provides the company with the option to add a video matrix switch for additional video wall control should they want to expand their monitoring system in the future.
All extenders are compact and, although small in size, are robust and flexible. This allows operators to save space in the compact room where analytical systems are the focus and ensures there is no unnecessary hardware.
The Asian casino's solution was made up of KVM and Pro-AV solutions, and was deployed for security monitoring purposes.
The casino came to ATEN with some specific needs. The company's Network Video Recorder (NVR) servers are located at a remote location and fed video to the control room.
In the security management room, live surveillance video from the multiple cameras needed to be displayed on a 4x4 video wall. Due to security concerns, the casino needed assurance there would be no delays or dark screens when switching video sources or making other changes.
The entire architecture had to be DVI based with support for full HD at both local and remote stations.
ATEN created a seamless modular matrix switch to allow 4x4 video wall display with close to 0 second delay - an industry first.
The server room was set up with full HD LCD+ multiview KVM technology, and included HdbaseT 100m DVI KVM extenders to ensure long distance extension.
The server room has been optimised for easy operation and monitoring of surveillance feeds with keyboard and mouse control to switch between displays.
Key features of KVM swithces
ATEN's KVM Over the NET switches allow local and remote operators to monitor and access the entire enterprise data center over the internet using a web-based browser.
In addition, these switches offer out-of-band access - including external modem support - for BIOS level troubleshooting when the network is down.
The Virtual Media function lets users map USB storage media and image files to a remote server - allowing administrators to conduct file transfers, install applications and OS patches, and perform diagnostics remotely.
With these features, administrators can manage their entire server room and data center devices from nearly anywhere in the world.
For instance, a law firm based in Sydney, with branches all over the world, can apply KN products to remote control and transmit highly confidential data with the servers in its branches by single or multiple users in its headquarters.
These switches also have dual on-board NICs and dual power supplies, and are built for 24/7 reliability to ensure the highest rate of availability for server rooms and data centre services.
The switch's design also features Green IT solutions that include four temperature sensors to regulate up to six fans - making sure they are always running at optimum speed and reducing data center IT operation costs.
ATEN's KL LCD KVM Switch range are control units that allow secure access and control of computers from a single KVM console.
As a revolution in terms of the functionality of a LCD KVM, the over IP feature makes ATEN's KL series stand out in this industry.
WIth IP-based connectivity, the KL series allows local and remote operators to monitor and access the computers on installation.
Due to the fact that it uses TCP/IP for its communications protocol, these devices can be accessed from any computer on the LAN, WAN, or internet - whether that computer is located down the hall, down the street, or halfway around the world.
Other advances found with these switches includes enhanced video quality - extending the distance to the servers to up to 50m at a resolution of 1280x1024.
ATEN's KE series are designed to deliver the ultimate flexibility for extending, sharing and controlling multiple computers from any location on a network.
The matrix management function ensures users can extend and deploy computers with high definition displays across multiple stations in a variety of applications that suit any environment. Organisations can expand computer use to stations across multiple rooms with dynamic access.
The Matrix Manager is a web based GUI for management of all ATEN KE devices on a network. It provides the means to manage users and create custom connections between devices to suit each individual installation.
ATEN has made all of its products simple to deploy, with a range of management options, an easy to use interface and advanced security.
Furthermore, all of these KVM products are compatible and can be easily integrated with ATEN's Pro-AV products.
About ATEN
Established in 1979, ATEN specialises in connectivity and management solutions. Within this, ATEN has products and services for connectivity, professional audio and video, and green energy, targeted toward the four core groups of consumers, small home offices, small to medium businesses, and enterprises.
Despite the target audience, ATEN products are services focus on providing 'simply better connections' that are designed to make connections efficient and seamless.
These products are distributed through a global sales network in order to help meet the broad range of customer's needs.
For more information about KVM solutions, ATEN and more, get in touch with the ANZ branch:
sales@au.aten.com +61 2 9114 9933 ATEN ANZ, 32 Delhi Rd, North Ryde, NSW 2113
Related stories
Top stories