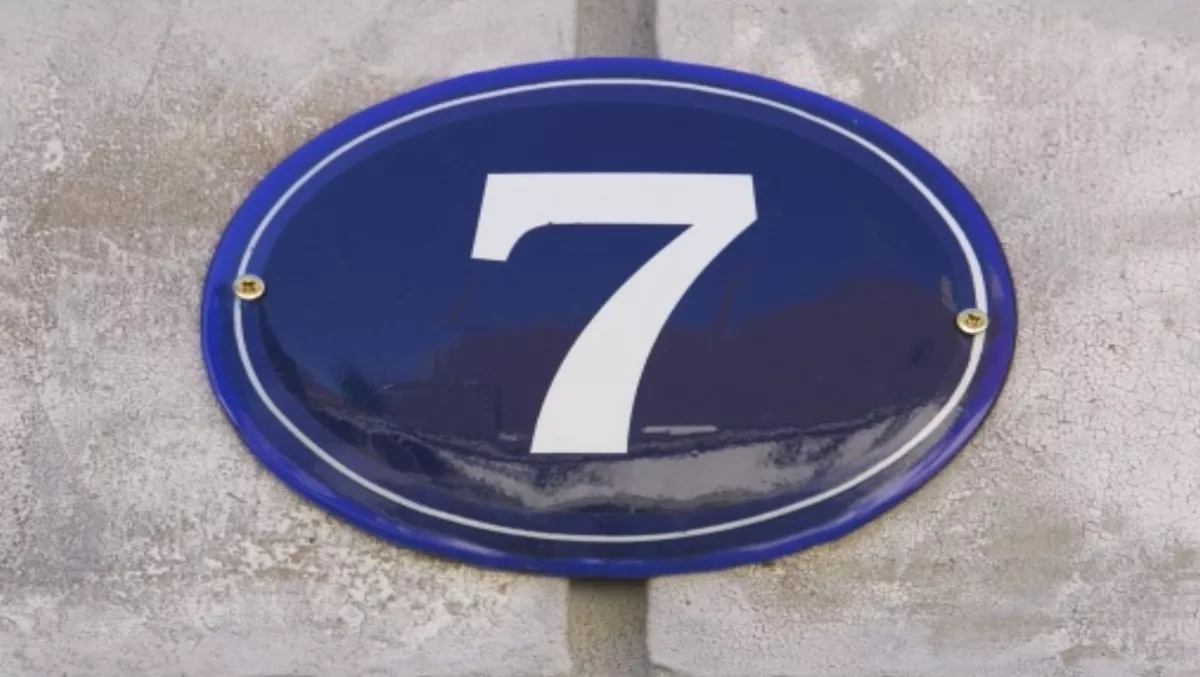 Magnificent Seven as Fronde appoints ANZ Executive Leadership Team
Wed 5 Feb 2014
FYI, this story is more than a year old
Fronde has today appointed a seven-member executive leadership team to drive the company's future growth strategy.
The new executive leadership team will continue to be led by Fronde CEO, Ian Clarke and includes the newly created roles of Country Manager New Zealand (Gary Woodham) and Country Manager Australia (Don McLean) who will be responsible for the Fronde business in their respective markets.
Ian Clarke says the newly appointed Fronde executive leadership team consists of members with a broad range of skills and expertise both from within the ranks of Fronde and externally, and comes at an exciting time for the business.
"This is a very exciting step in the development of Fronde. Not only have we substantially enhanced the skills and experience of our team we now have capacity in the right places to fulfil our ambitious growth agenda," he says.
"The make-up of the team delivers experience in organisation development, growing sales, strategic partnerships, innovation as well as commercial acumen."
The members of the Fronde executive leadership team are CEO, Ian Clarke; Country Manager Australia, Don McLean; Chief Financial Officer, Amish Vallabh; Chief Marketing Officer, David Roberts; Chief Technology Officer, James Valentine; as well as new additions to the company Country Manager New Zealand, Gary Woodham, and Jan Mottram as Fronde's HR Director.
Clarke says the new appointments will help the company build on its Australasian success in delivering solutions and services that transform business outcomes through technology.
"Our clients can expect to see Fronde accelerating investment in capability and solutions which enable them to break free of the constraints of legacy information technology and give them the tools they need to grow and thrive," he adds.
"For our all-important Fronde team, both present and future, they will see increased intensity of focus on enhancing the things that make Fronde different and great."
The trans-Tasman team reflects a diversity of experience and perspective that will benefit Fronde as it continues to grow and realise its full potential. A strong understanding of Fronde's current business, the markets it operates in, coupled with a strong focus on customer experience and a passion for innovation is a winning combination.
"I am confident this team will guide the company to deliver on the next phase of our growth strategy," Clarke says.
Biographies of Executive Leadership Team:
Ian Clarke - Chief Executive Officer
Ian has a unique blend of business experience from a variety of industries, including gas and agriculture, television production, and IT services.
As the CEO of technology company Fronde, Clarke's focus is on delivering outstanding customer outcomes, liberating clients from the constraints of their IT infrastructure, while creating a high growth and enduring Fronde brand in the process.
Clarke has an MBA from Otago University and interspersed through his career are important periods as a student at Lincoln College, London Business School and Harvard Business School.
Clarke also sits on the Board of the Applied Science Programme at Otago University, the Victoria Business School Advisory Board and the New Zealand Technology Industry Association Board.
Don McLean - Country Manager Australia
Don has vast experience in the IT & Telecoms industry across sales, marketing, technical and management functions. He has worked across Europe and Asia and successfully built businesses from start-up to multi-million dollar revenues, including companies that have featured in the BRW Fast 100.
As a co-founder of Fronde's recently acquired cloud design and integration business, OnlineOne, McLean has been delivering cloud-based business systems for over 10 years in the areas of accounting, distribution, e-commerce and collaboration - through the cloud enterprise resource planning tool, NetSuite.
Recently appointed as a member of NetSuite's Business Partner Advisory Council (BPAC), McLean actively represents Australia and New Zealand NetSuite partners in this strategic business forum. The BPAC is comprised of eight partners within NetSuite's global distributor partner community and reflects the geographical and market diversity of NetSuite's distribution ecosystem.
Gary Woodham - Country Manager New Zealand
Gary has been appointed to the newly created role of Country Manager New Zealand, and brings with him deep IT industry experience which include former roles as Asia Pacific General Manager for EDS and CEO of Datam; a large NZ Post subsidiary, where he brought together six businesses under a single brand. Most recently Woodham was Chief Customer Officer across the NZ Post Group where he led the customer solutions and services division.
Responsible for the New Zealand business, Woodham will help the company build on its local success in delivering solutions and services that transform business outcomes through technology.
Amish Vallabh - Chief Financial Officer
As Chief Financial Officer, Amish has overall responsibility for the financial and management reporting, capital management and taxation compliance functions for Fronde.
With 20 years' experience in financial accounting, investor relations, equity issuances, debt refinancing and treasury management, Vallabh has both local and international experience in the Real Estate, Oil & Gas Exploration and Telecommunications sectors.
As CFO for NZX Listed AMP NZ Office between 2004-2010, and as part of the senior leadership team, Vallabh was involved in growing the asset base of the company from $500m to $1.5b. More recently Vallabh was Acting CFO for Housing New Zealand.
Vallabh has a Bachelor of Commerce and Administration from Victoria University of Wellington and is a member of the New Zealand Institute of Chartered Accountants and Institute of Directors.
David Roberts - Chief Marketing Officer
David Roberts is a highly regarded marketing, business development and alliance professional with an innovative and entrepreneurial spirit.
Over the past 20 years David has used a creative approach to help companies grow. With a broad and deep understanding of technology, strategic business levers and the value of partnerships he has established himself as a business growth expert, sales leader and respected alliance strategist.
David returned to New Zealand in 2012 after seven years based in London, working throughout Europe. His broad experience and relationships in ANZ, EMEA and North America have given him a unique perspective across many diverse markets, and the needs for any company looking to drive a high growth, multi-market strategy.
James Valentine - Chief Technology Officer
James is one of Australasia's leading experts in cloud computing, specialising in complex cloud-centric solutions. He is a passionate advocate for the benefits that cloud computing offers.
Valentine joined Fronde in 2004 where he now holds an executive position leading Fronde's technology vision to its customers and staff. He has architected and project managed numerous solutions across a range of technologies and platforms for various organisations.
Previously Valentine worked in the United Kingdom as a Development Manager and Technical Architect; and as a consultant for Accenture in Wellington. He has a Bachelor of Technology degree from Massey University in Manufacturing and Industrial Technology.
Jan Mottram - Human Resources Director
Career HR professional, Jan Mottram, has been appointed to the executive-level role of HR Director.
Mottram is a seasoned HR Professional, who joins Fronde from Vodafone, where she had 20 years' experience in senior HR roles within the company, and was most recently Human Resources Director for Vodafone Qatar.
Prior to joining Vodafone Mottram worked in a variety of industries – information technology, financial services and manufacturing, and in 2002 was awarded "HR Person of the Year" by the professional HR body in New Zealand.
Mottram is responsible for developing and implementing Fronde's people strategy to support the business goals. In particular she is responsible for culture, performance management, talent management, recruitment, learning and development, leadership development, remuneration and health and safety.