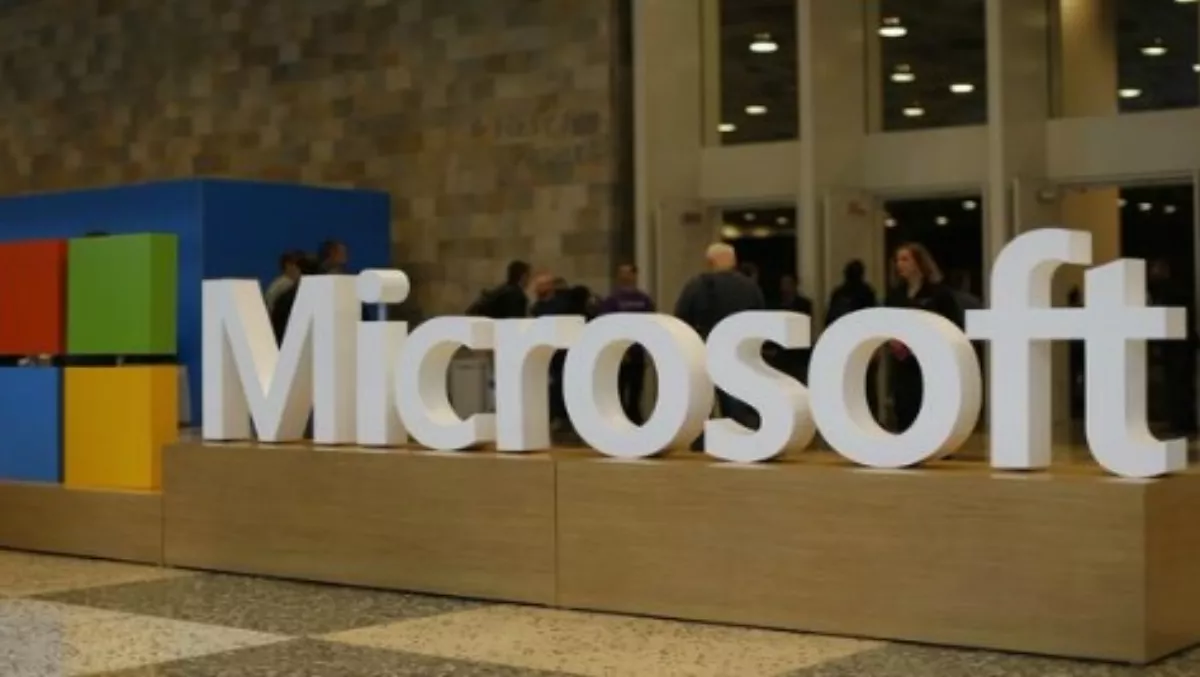 Microsoft backs IT professionals
FYI, this story is more than a year old
The role of IT professionals in a mobile first, cloud first world is becoming more challenging than ever, says Brad Anderson, Microsoft corporate vice president, enterprise client and mobility.
He says today IT pros are responsible for navigating the tensions between public and private cloud, widespread devices and traditional management, as well as balancing data access with data protection.
In response to these growing challenges Microsoft is more committed than ever to the millions of IT pros around the world, says Anderson.
For instance, the company is working to help IT pros turn challenges into opportunities. IT has a 'very bright future', says Anderson.
"As every organisation in the world depends more on software and technology, CIOs and IT pros can lead business strategy and transformation.
"They can help their companies launch new business capabilities with the cloud, intelligently harness and use data and improve productivity across devices.
"IT can help very good companies become great companies," he says.
Anderson says a key element of Microsoft's commitment to IT pros is providing choice: choice of the right cloud model; choice of platforms through interoperability, openness and cross-platform support; and choice of how and when to adopt new technology.
At Microsoft's recent Ignite Conference, the company demonstrated how it's delivering modern enterprise architecture which IT pros can use to lead transformation in their companies and capitalise on mobile and cloud.
For instance, Microsoft announced Windows Update for Business, which can be used as a new way for IT departments to ensure end user devices are always up to date with the latest security defences and Windows features.
Windows Update for Business will be a free service for all Windows Pro and Windows Enterprise devices.
Microsoft highlighted its Enterprise Mobility Suite, focusing on the feedback its received and updates that are in the works.
Office 365 for business was also a highlight at Ignite. Sway for business subscribers, Skype for Business experiences, Office Universal apps for Windows 10, and more were all showcased.
Furthermore, Satya Nadella, Microsoft CEO, announced SQL Server 2016, which is an intelligent platform for a mobile first, cloud first world.
Top capabilities of Microsoft's flagship database and analytics platform includes Always Encrypted - a new capability that protects data at rest and in motion, and Stretch Database - new technology that lets businesses stretch warm and cold transactional data to Microsoft Azure.
It also includes improvements to in-memory technologies for real-time analytics, and new in-database analytics with R integration.
Microsoft also announced upgrades to its hybrid cloud infrastructure offerings.
Microsoft Azure Stack brings Azure IaaS and PaaS capabilities to customers' datacenters, Windows Server 2016 and System Center 2016 is the next versions of the application platform and management solutions, and Microsoft Operations Management Suite is a new hybrid management solution that helps users manage corporate workloads whether they run on Azure, AWS, Windows Server, Linux, VMware, or OpenStack.
"We have a fundamental point of view that, if we are closely connected with you, we can help keep your devices more secure, more compatible and more productive," says Anderson.
Related stories
Top stories