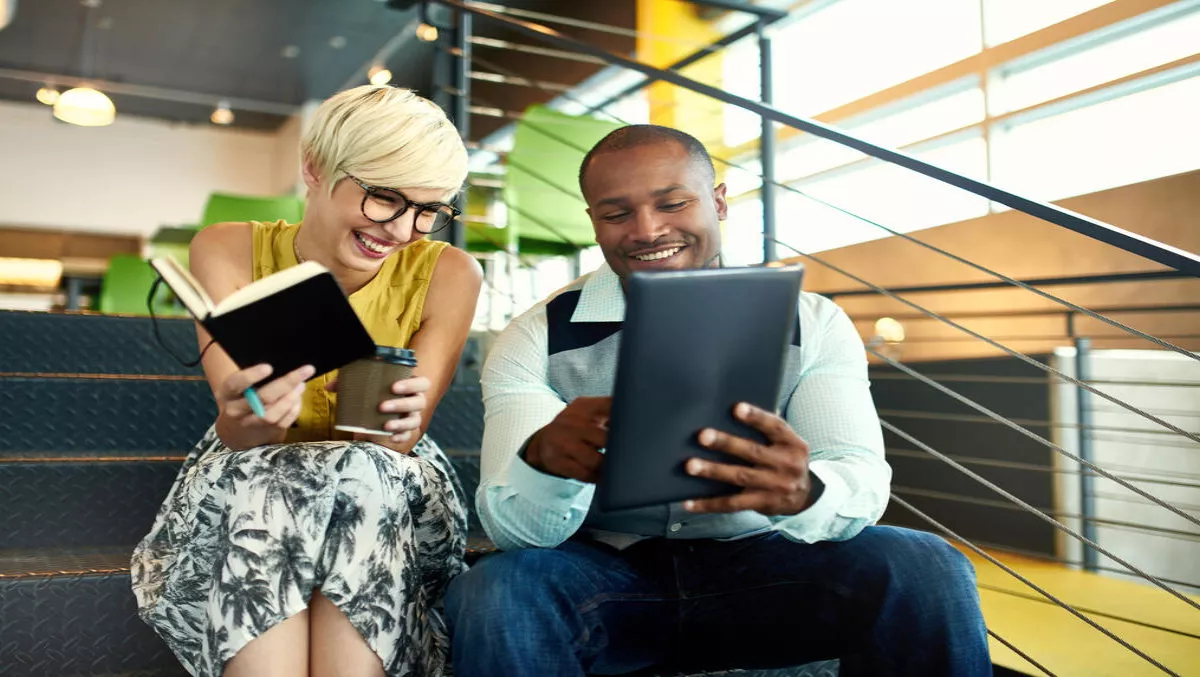 Microsoft: Kiwis not ready for the demands of the digital workplace
FYI, this story is more than a year old
New Zealand employees do not feel empowered to embrace the demands of the digital workplace.
That's according to Microsoft's Asia Workplace 2020 study.
The report found that 69% of New Zealand respondents consider themselves to be mobile workers and spend at least 20% of their time working outside of their offices.
However, only 31% feel empowered by their organisation to be able to work together productively and collaboratively while working remotely.
In addition, only 24% of respondents agree that their organisation is committed at a leadership level to ensure every employee is included in closing the digital skills gaps within the workforce.
The study included close to 4,200 professionals from 14 markets in Asia which includes 321 respondents from New Zealand.
The report set out to understand the shift in employee behaviours and gaps in the workplace when it came to productivity, collaboration and flexi-work practices.
Mark Walton, Microsoft New Zealand's Cloud Productivity business leader, says, "As Asia primes itself to become the most connected market with more than half of all mobile connections originating from the region by 2021, organisations need to rethink how they empower their workforce with the right culture, policy, infrastructure and tools to maximise their potential."
Walton says this means enabling collaboration from anywhere, on any device.
"However, it is also critical for business leaders to evaluate and implement changes to counter cultural and management challenges that are hindering employees to work seamlessly from wherever they are, which will in turn, hinder an organisation's growth and progress in the digital age."
New work styles, new organisational conflicts to be addressed
Moreover, the report suggests that with the rise of flexible workspaces in New Zealand, organisations should embrace new workplace practices.
More than half of the respondents (68%) value work-life integration, when the boundaries of work and life have been blurred.
The study also found that organisations need to address several structural challenges within the workplace to prepare for the digital age:
1. Business leaders are a key driver of flexi-work practices in the workplace: Only 24% agree that their organisation's leadership is committed to bridging the digital skills gap in the workplace.
2. Organisational culture is important: Only 28% agree that their organisation has invested in culture development through training and development led by HR
3. Access to newer, data-centric technologies to enhance collaboration and productivity: Only 22% feel that their organisation has invested in analytics and data tools to help them make informed and timely decisions; only 27% agree that their organisation has given them tools to simplify workflows
New workplaces require new approaches
Technology has disrupted traditional, corporate workplaces, resulting in new, flexible ways of working.This technology has made rich collaboration between geographically dispersed individuals and groups possible.
Moreover, the study found that many businesses today face challenges that hinder collaborative and productive outcomes for teams.
According to the report, top challenges include:
1.Too many face-to-face meetings taking up productive time (22%) and Teams are taking too long to respond to internal issues (22%);
2.Teams are too rigid and not open to new ways of work (20%) and
Teams are made up of individual go-getters rather than team players (20%);
3.Team members are not accommodating with flexi-work schedules (18%)
However, respondents feel that support from managers (42%), strong leadership and vision (40%) and management that is open and embraces new ideas (35%) can help build more collaborative teams.
Newer, collaborative technologies will enhance productivity
When asked about emerging technologies that will help build better work environments by 2020:
•33% look forward to real-time intelligence that will help them make informed decisions at work
•25% would like virtual workspaces that support Instant Messaging and document sharing
•22% think Artificial Intelligence will be able to help perform tasks independently
"As the nature of work changes, how employees collaborate and work together will be impacted as well," adds Walton.
"It is critical for business and HR leaders to seek ways to better empower individuals and remove barriers to collaborate for the digital age, especially when the study clearly identifies gaps that can be minimised with technology."
"However, it is also important for businesses to also bridge the leadership and employee gap with more focus on people and culture."
Related stories
Top stories