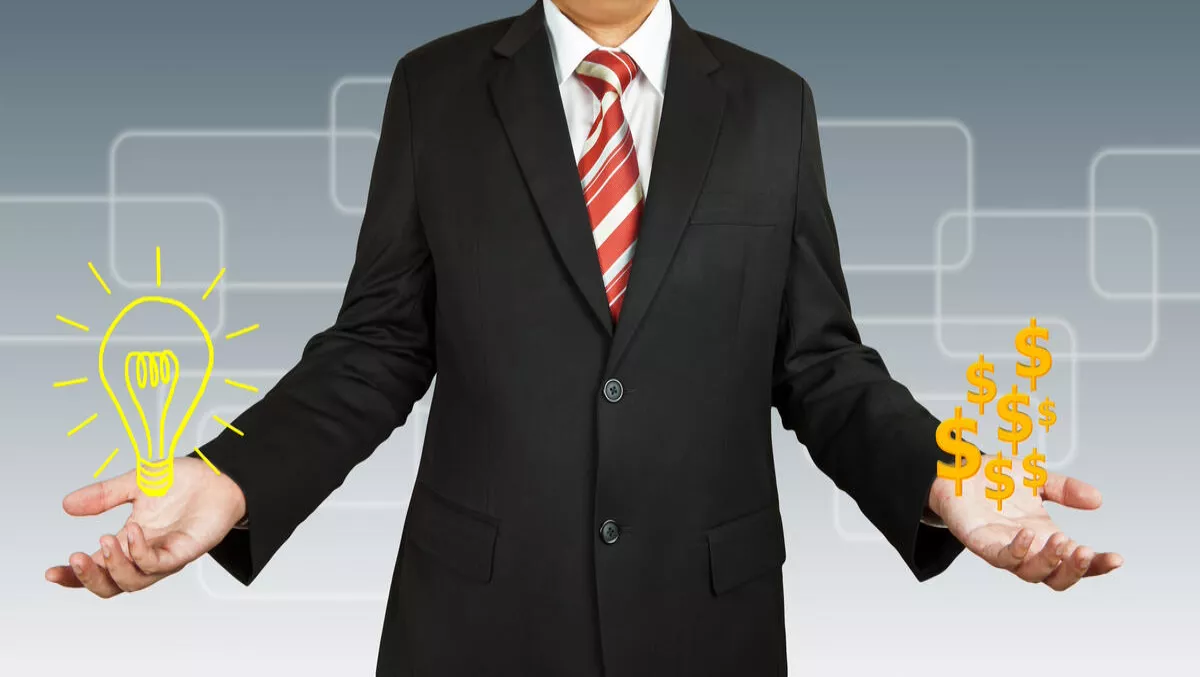 Microsoft: Nine tips for optimising your marketing strategy
FYI, this story is more than a year old
Whether June 30 represented the end of your fiscal year (like Microsoft) or the middle of it, now is the time to evaluate your marketing strategy to course correct, bump up your efforts, or simply bask in the knowledge that you're on track. Are you reaching your marketing goals? Do you have marketing goals? If the answer to either question is "no" or "I don't know," now's a great time to recommit to powerhouse marketing.
How to optimise your marketing strategy
I talked with marketing superstars CEO Reed Wilson and Marketing Manager Sarah Leitner from the Palmetto Technology Group to compile a list of nine marketing tactics that really stood out this year. Palmetto was the Microsoft US SMB winner of the Excellence in Digital Marketing award for our fiscal year 2015, so they know their stuff! Here are some ideas and resources we came up with to help you compete in a crowded tech marketplace:
1. Define your unique value proposition
Whether it's unique IP no one else has, deep vertical expertise, or the amazing customer experience you provide, your unique value proposition is the "wow" that sets you apart from competitors. Define your unique value proposition by getting together with customers and staff to ask four critical questions:
What do customers love about our company?
What sleep-interrupting problems do we solve for them?
What would customers change about us?
What are our competitors doing that we should be?
Your answers to the first two questions will reveal your current value proposition, while answers to the last two will show you ways to address your customers' needs and goals. Include your unique value prop in all of your marketing efforts to give prospects good reasons to choose you.
2. Optimise your website
You may have a great value prop, but if you never use it to connect with IT buyers online, it's not doing you much good.
Make it easy for IT buyers to find you and get better search results by using the keywords they often search for on your site. Use the language they respond to, like "solution provider," "certified," "specialist" and "Gold-level." Make sure you implement SEO best practices within your site's content to bring prospects to you.
3. Connect your sales and marketing teams
IT buyers are savvier than ever, and they expect your team to be able to answer their pressing questions about your solutions.Connect your sales and marketing teams to encourage them to share information. Bring your marketing and sales teams together over lunch and talk about how they can collaborate on developing and communicating key messages. Then develop a plan to engage everyone in your organisation in your marketing and sales strategies. Download the Microsoft-sponsored "Modernize Sales and Marketing" IDC eBook to learn more about how to get started.
If you'll be at WPC 2016, check out the Smart Marketing: How partners are building and accelerating pipeline for bottom line results session for tips on how to utilise your whole team to increase your profitability.
4. Identify and cater to your customers
Whether it's easy navigation on your website, great experiences with staff, or solutions targeted to solve their specific problems, it's crucial to give your customers a great experience. And to do that, you need to know who your customers are and talk to them in their language.
Start by identifying a specific audience you'd like to target and get to know them: use your Customer Relationship Management (CRM) to better understand and nurture your key customers. And if you're going to WPC, drop by my session Customer Experience: The new competitive differentiator to hear how your fellow partners build relationships with customers.
5. Monitor and adjust your marketing automation tools
Good marketing can take a lot of work, but luckily, many marketing tasks can be automated.
Use marketing automation solutions like ClickDimensions and Hubspot to get insights into the behaviour of visitors to your website—what are they reading, what offerings are they looking at, where are they spending time? You can also use these tools to generate appropriate follow-ups automatically, but you can't just set it and forget it. Check in on your marketing automation tools and make adjustments to ensure you've got the personalisation right.
6. Dedicate one hour to social engagement each day
You've targeted verticals, now tap into social networks where those prospects hang out. Listen to what they're saying about the problems they face, then chime in with solutions you're uniquely positioned to supply. You can even speed up the process of finding great leads with tools such as LinkedIn Sales Navigator.
Use social selling to learn more about prospects and engage your sales force in reaching out directly to buyers through social channels, offering help, answering questions, and demonstrating your company's commitment to helping—not selling. Be sure to find social media influencers to help amplify your marketing message. Find ways to work with these thought leaders and tap into their audience base to increase both your reach and theirs.
If you'll be at WPC, be sure to attend the MKT03 – Social media jumpstart session on adding social media to your company's marketing playbook.
7. Try something new
The middle or end of the year is a great time to consider adding a new element to your marketing strategy or bringing back something you haven't done in a while.
Send out an email to a key customer segment, co-author a whitepaper with a happy customer, make a how-to video for your website—whatever seems appropriate for your message and audience. Establish key performance indicators, then track to determine success. Did it work? Do it again!
Don't be afraid to mix it up. For example, after concentrating mostly on digital efforts in recent years, Reed and his team have recently re-added event marketing to their marketing portfolio.
8. Stick with it
In regards to their recently added marketing strategy, Reed doesn't expect immediate return on investment. An avid tracker, Reed says they'll keep an eye on everyone who attends their events to see if they upsell or cross-sell over time. One engagement that happened at an event didn't pay off until four years later, but their tracking allowed Palmetto to understand where the relationship originated.
9. Keep learning
Marketing channels and opportunities change constantly, and it's important to keep up. Reed and his team use resources like the HubSpot marketing newsletter, feedly app and Contently for good ideas. Be sure to find a few resources you can turn to for inspiration, and continue to keep an eye on your marketing strategy to find new ways to optimise it.
Article by Jennifer S Tomlinson, senior marketing manager, Microsoft Partner Network.
Related stories
Top stories