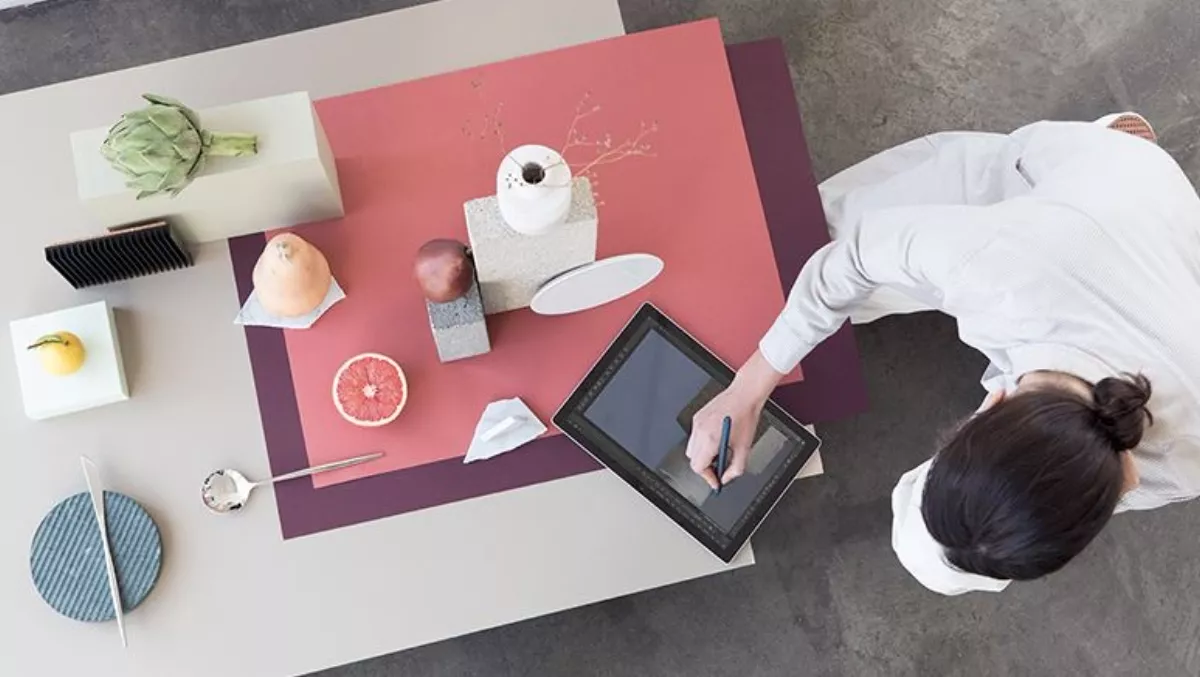 The Microsoft Surface range will change the way your office works
FYI, this story is more than a year old
I recently had the opportunity to attend Microsoft New Zealand's Surface event.
At this event, I was treated to an in-depth look at the latest and greatest pieces of technology Microsoft has on offer.
Simply put, I was beyond impressed with the Surface range and the way in which it could be integrated into every business, to increase productivity and collaboration.
The two products that really stood out to me were the Surface Hub and the Surface Pro laptop.
The Surface Hub is a sort of electronic whiteboard, however, that doesn't even begin to describe what this device offers.
Companies like AstraZeneca, Children's Hospital of Philadelphia, and SHoP Architects have seen that Surface Hub will improve how people work together and engage customers.
Surface Hub fundamentally transforms not only conference rooms and huddle-spaces, but also factory floors, lecture halls, hospitals, and executive offices and boardrooms.
For example, Children's Hospital of Philadelphia will be using a Qwaltec developed application on Surface Hub as a command-and-control centre for doctors and medical staff, to manage scheduling and replace outdated whiteboards.
The hospital is calling it a "game changer," not only because it will help the hospital save time and money, but also because Surface Hub helps connect the entire care team to their patients with up-to-date information.
Companies that conduct meetings in rooms and collaboration spaces with a Surface Hub installed experienced a 75% improvement in remote attendee setup and post-meeting productivity, saving about 15 to 20 minutes per hour-long meeting spent on setting up video or screen-sharing services and completing meeting notes.
Organisations saw decreased printing costs of up to $9,000 in the first year, using Surface Hub with pen and touch-enabled screen to make changes and take group notes instead of paper copies.
Companies that conducted sales meetings using Surface Hub as a platform for presentations and collaboration with clients estimate a 20% sales improvement with those clients.
The Surface Hub encourages collaboration and teamwork by enabling users to seamlessly save and share their work with the rest of the team.
The new Surface Pro is the definition of versatility making it the perfect device for designers, CTO's and working professionals.
The new Surface Pro with LTE Advanced delivers 4G LTE connectivity around the world supported by 20 LTE bands.
Seven custom antennae keep users connected.
As well as this a best-in-class Cat 9 modem helps users realise ideas faster, without any trade-offs to screen size or bezel.
This powerful computer features a 7th Generation Intel Core processor, 16GB of RAM and up to 1TB of storage.
To top it all off users can bring ideas to life with the stunning, touchscreen PixelSense display.
To find out more about this range click here.