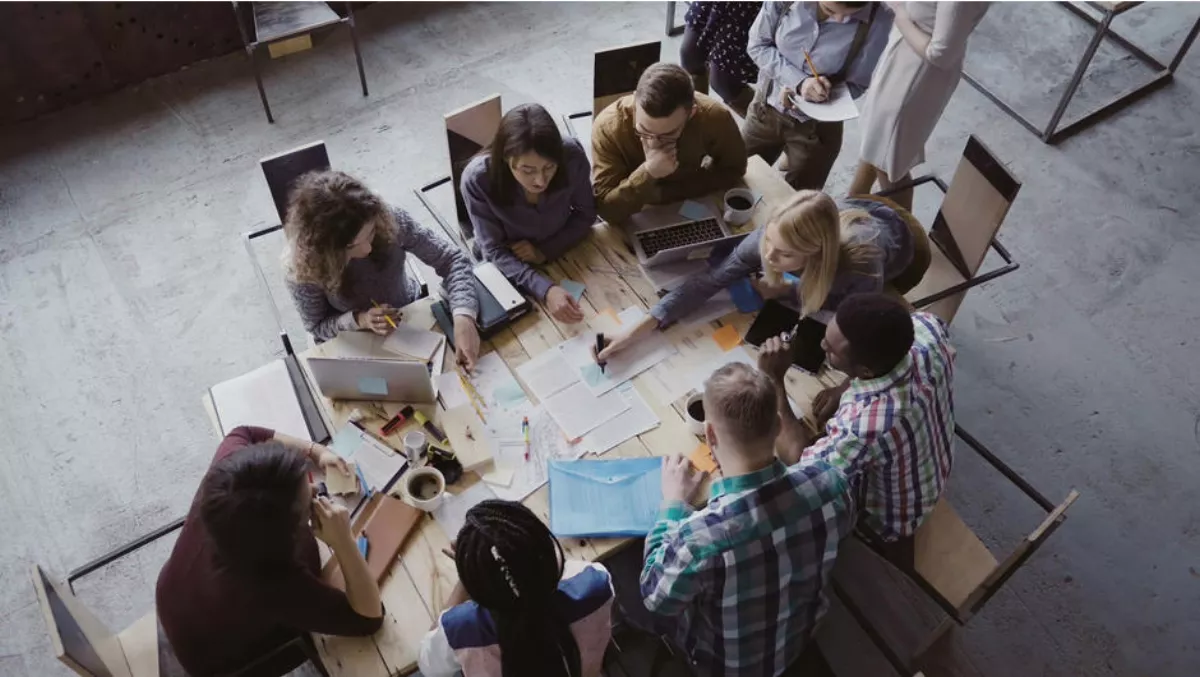 Microsoft: There's no such thing as a typical 'techie'
FYI, this story is more than a year old
It's 125 years since New Zealand became the first country in the world to give women the vote.
We've recently elected our third female prime minister, who will be the world's second modern leader to give birth while in office. We are in many respects an impressively progressive nation when it comes to gender diversity.
However - we can't celebrate just yet. We're still at the base of the curve when it comes to gender equality, especially when it comes to the technology industry.
Time's not up – but it is ticking. It's time we saw equal opportunities for every Kiwi child, whether that's access to technology, role models that break down stereotypes or flexible workplaces where having children, emotions or soft voices are not barriers to success. And it starts with businesses like us.
We've been talking about how to improve things for almost as long as I've worked in the industry – I was at Spark for almost 25 years – but as enterprise director at Microsoft New Zealand, I still encounter a lot of companies grappling with how to make their organisations fairer and more comfortable for everyone.
The talk hasn't yet translated into action. A situation with such complex causes as gender imbalance can't be solved by single policies like affirmative hiring. If we want to ensure we have the widest possible pool of talent coming to work for us, we need to get that foundation in early.
That means businesses, the government and education providers need to work together to provide all students with access to technology from primary school through to university. If many graduates aren't comfortable using technology, we're missing out on so many potential female leaders.
Though smart devices seem to be everywhere, not everyone has equal access. While I was on the board of my children's school, a decile-five primary school in Ōrākei, Auckland, our IT committee arranged for children without internet access at home to come in early and work online, set up development afternoons for them to learn new skills, and provided each classroom with devices.
Some organisations are doing great things to bridge the decile gap, and the more we do this, the more likely we will spark any child's interest in technology. I am also leading the diversity and inclusion initiative within Microsoft, as the more diverse our perspectives are, the greater our ability to tap into new ideas.
I'm very proud of our partnership with Ngāti Whātua Ōrākei, working together to drive technology and bring heritage stories to life.
We also need to show girls that technology isn't just a boys' club, it isn't just programming, and that they're already doing – and enjoying – the sorts of things we look for at Microsoft every day.
My children have fun on the Surface Hubs at work all the time, but they don't realise what they're actually doing is collaborating using technology. We need to break it down, so more girls and young women understand the huge range of possibilities an IT career offers.
I don't think of myself as a typical 'techie', and the truth is such a thing doesn't exist. If we say women aren't suited to IT, this overlooks that IT gurus are creative designers, facilitators, good at learning new languages, experts at helping customers through change and dedicated to making other people's lives easier.
If business mentors make that clear to female students, that creativity and empathy are just as important in this industry as any other, I think we'll see the gender gap disappear.
Coming up in the overwhelmingly male environment of IT and telecommunications, I missed having a woman mentor who would understand my experience and reassure me that being myself, feelings and all, was not a handicap to success.
The amazing Peggy Johnson, executive vice-president of business development at Microsoft in the US, recently said that once she stopped trying to emulate macho leaders who postured and shouted, and acted like herself instead, people listened.
The same happened to me. That's why it's crucial that all women in the industry help each other and encourage greater diversity in the industry. I think it's our responsibility to shine a torch for up and coming female leaders.
It took having children for me to realise that working smarter is better than working harder. Good workplace policies make an IT career more attractive to everyone, not just women.
I told myself that I needed to work long hours, that toughening up and putting up was just professional because that was all I saw. It's true that this got me far in my career, but these days I'm grateful to work at a flexible and inclusive workplace, where employees are trusted to work away from the office, and no one sees that as "unproductive".
As well as offering 20 weeks' parental leave, Microsoft also allows employees to take up to four weeks off on full pay to care for ill family members.
As a mother returning to work, such policies are invaluable, as is having a workplace culture that truly recognises its employees – men and women – are human beings with different needs. Now, 60% of Microsoft's senior leaders in New Zealand are women.
While we may not see a complete transformation overnight, we have the right idea about inclusiveness – we just need to talk less and act more.
I'm optimistic that if businesses and policy-makers support our children in learning different technologies, if female leaders step up and show young women the many different faces an IT guru can wear, and we think differently about what effectiveness looks like, we'll see IT become the career of choice for all genders.