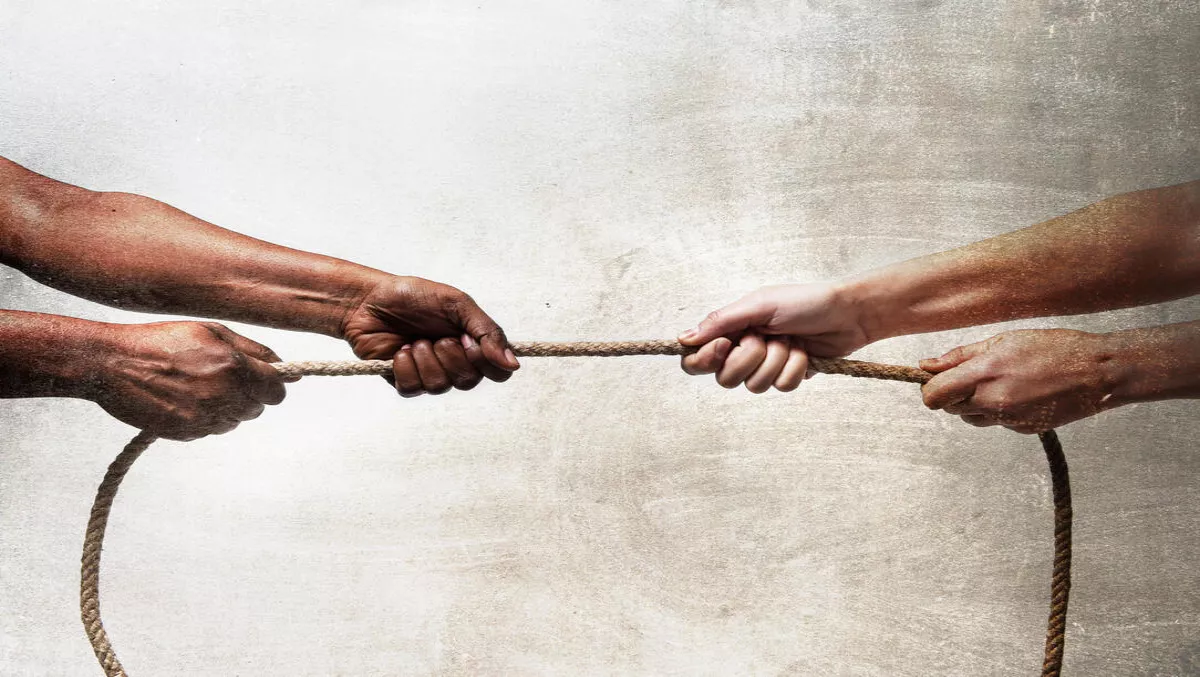 Microsoft challenging Spark, Datacom & other traditional IT services players, report finds
Tue, 5th Dec 2017
FYI, this story is more than a year old
By Julia Gabel, News Editor
The New Zealand IT landscape is changing.
The position of traditional players in the IT services market, like Datacom and Spark, is being challenged by cloud provider such as Microsoft, which are now emerging as incumbent service providers.
This is according to IDC's new report, New Zealand IT Services Ecosystem Study 2017, which finds revealed that the general preference of the market is now a mix of internal/external sourcing with a multi-provider strategy.
Donnie Krassiyenko, IDC's senior market Analyst for New Zealand IT Services, comments on the findings, "Largely, the desire to engage with multiple parties that includes a cloud provider is driven by the shift of New Zealand organisations towards an Information-as-an-Asset strategy.
"Through this approach the organisation's data becomes a tool for extracting value from Digital Transformation, allowing it to place the customer in the centre of business effort.
"As the embedment of data-driven insights into the organisation's processes requires a platform, firms are challenged with factors of how, when and where to put their data from a hybrid/multi-cloud perspective. To achieve this, organisations seek help from cloud providers."
Despite a strong intention overall to continue external engagement for the fulfillment of internal IT needs, the report finds outsourcing preference varies across service categories. For example:
Desktop services have the highest level of in-house implementation with 47% of New Zealand organisations choosing to do it themselves. Conversely, data center services have the highest level of external use with 69% using either a mix of external/internal or external-only type of consumption.
A reasonable rate of market churn associated with market fluidity and a lack of customer service is expected to occur during 2018-2019 period as a number organisations are looking to insource or change providers. This sentiment is expressed for networking services (20%), cloud implementation (19%), and security services (17%). Thus, insourcing remains to be the largest threat to an otherwise thriving service provider market.
Moreover, the research indicates that the service provider market is becoming highly fragmented outside of the large providers, which is a reflection of the end-user's willingness to work with niche providers.
Higher maturity of technology adoption has enabled organisations to become more aware of the provider capabilities as well as what service excellence should look like.
So, as a result, when engaging with service providers, organisations buy based on characteristics such as industry-specific use-cases, strong ecosystem of partners, and professional services.
What's interesting is that the most desired attribute is the provider's ability to deliver consistently against expectations; and if satisfaction with the aforementioned criteria is reasonably high, providers tend to be underwhelming when it comes to deliverability.
Overall, the report finds that for the market to reap the rewards in a more coherent manner, there is a need to close this gap.
Yet, the challenges do not end there.
As more complex architectures naturally result in a greater exposure to cyber threat, security is one of the key drivers for choosing a primary provider.
"Security has the highest stated importance from an investment perspective," Krassiyenko adds.
"The task for organisations is to have a clear understanding that security is a business risk, not an IT issue.
"Firms that recognise the unattainability of absolute security work across both their own organisation and the wider supply chain in order to ensure representation of the most robust security posture.
"After all, a chain is only as strong as its weakest link. To be ready for a security threat, it is as crucial to hold the right business conversation about risk as to have security policies and training programmes. The greatest danger lurks where it cannot be seen".