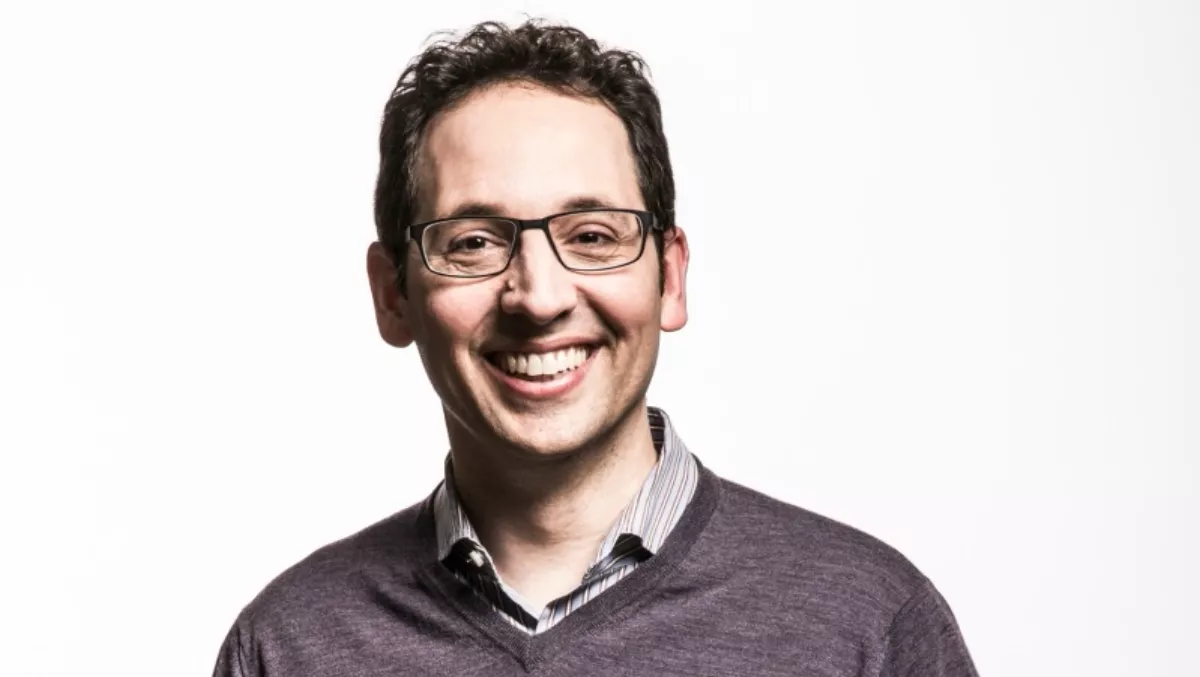 Microsoft's CMO on transformation: Cloud oriented & customer obsessed
FYI, this story is more than a year old
Chris Capossela is Microsoft's chief marketing officer and one of Satya Nadella's right hand men.
In New Zealand for less than two days, we were lucky enough to sneak in a quick catch up with Capossela, in-between his many customer and partner visits.
He's been working at Microsoft for the past 25 years, but it was only three years ago when Nadella asked him to join the leadership team, kicking off Microsoft's transformational journey.
"We've been on this three-year mission to make Microsoft a more diverse and inclusive organisation, where people from all different kinds of backgrounds can come and have a great career," explains Capossela.
He says that one of the best parts of working at Microsoft is the fact that they are in so many countries around the world.
"I've had the chance to meet with a few of our larger enterprise customers and also some of our consumer partners. For me, every customer that I've talked to here has a real belief that they need to transform their company. And you don't find that all over the world.
He adds that Microsoft's New Zealand partners and customers are already realising the role that technology can have in the future of their company.
"There is no convincing anybody that tech is going to be important in the future of their company, or that they need to digitise their products – everyone I've met with is already starting the journey," explains Capossela.
The journey that started three years ago was not only a digital transformation, but more importantly, a cultural one too.
"The culture shift has been really dramatic, but more so the notion of putting our customers at the centre of everything we do," he says.
"That seems really simple, or perhaps really obvious, but you'd be surprised at how much changes when people start answering those questions. Instead of how many licences or copies did we sell, it's what are the things that people who love Windows 10 do in the product."
But of course, the cultural change isn't possible or half as easy without data and technology.
"It is true that 20 years ago we wouldn't have been able to listen to our customers in the same way that you can listen to them now. The technology infrastructure that we get to leverage now makes it far more possible for us to be customer obsessed," he says.
For companies looking to follow down the same path as Microsoft, the CMO says it's important that everybody has the same movie playing in their head, so they believe and realise that they have to change.
"Because if you've had a successful company, it's easy for people to bury their head in the sand and not really recognise the need for change. One of the jobs of the CEO is to really work hard to make that case for change internally, because you have no chance in changing if people don't see the why," he explains.
"If you don't know what you stand for then it's very hard to transform, because nobody knows what they're transforming to. So having some sort of deep understanding of what the new core of the company will be is really important.
When Microsoft decided to implement this transformation, they discovered that what they really stood for was empowerment.
"It wasn't about us being cool, we leave that to our competitors. It was about the customer being cool, we want them using our products to achieve what they want to achieve in their life.
We also decided that the cloud was going to be our core. Not from a brand perspective, but from a technology perspective.
Capossela explains that through this transformation, Microsoft has gotten smarter about focusing on their own customers and their own fans.
"We found that if you focus on your fans, the competitor's customers will notice through grass roots," he says.
"I have gotten to meet with some great customers here who are incredibly good at focusing on their fans and what makes them unique. A couple of the customers I talked to were very clear that part of why they exist is to make New Zealand a more successful country.
While there have been many successes, Capossela puts emphasis on the fact that the transformation hasn't been easy.
"Change is hard, people are really bad at it and it makes people very nervous. It's much easier to just go with the flow. But there's just so much upside. There is so much more potential for Microsoft as a company today because we've embraced the cloud," he explains.
"We were pretty clear that, in Satya's words, we live in a mobile first and cloud first world. That is a statement that has nothing to do with Microsoft or any other company.
Capossela adds that there isn't one single company that made the world mobile first or cloud first.
"It's just the way the world is going, period. Anyone who claims they ushered it in is crazy; it's always a series of many many steps that bring this stuff about," he says.
"This was going to happen with us, or it was going to happen without us.