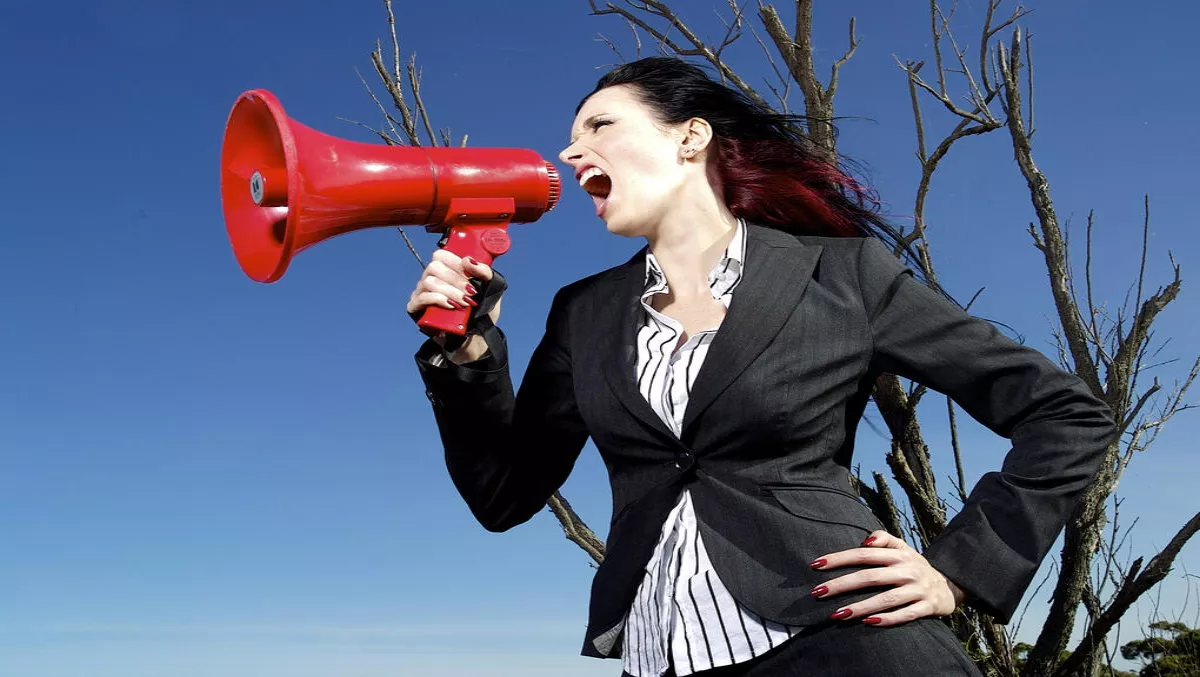 Microsoft's LinkedIn purchase speaks volumes about communications
FYI, this story is more than a year old
Microsoft's offer this week to acquire business social network LinkedIn for $26bn highlights the continued importance of communication platforms in the digital age – as well as the challenges they face.
As we describe in our report Digital Economy 2025: The Future of Communications, enabling communication will remain fundamental to the digital service provider (DSP) role, but earning money directly from communications services will continue to be a challenge over the coming decade. This does not necessarily undermine the value of Microsoft's LinkedIn deal.
Ovum research reveals that over the next 10 years the human need to communicate will remain as strong as ever. By 2025 total communication traffic will be the equivalent of 68.5 trillion minutes across all modes of communication.
This means 23 minutes spent communicating digitally per day per every person on the planet, an enormous achievement in technological progress and availability given that the first cellular networks launched 35 years ago and that the first commercial SMS service appeared just over 20 years ago.
Studying the growth in cellular telephony and SMS highlights how communication has changed over a relatively short time – and how things will continue to evolve. Growth in text-based communications is set to be far greater than in traditional, cellular, and circuit-switched wireline voice. The social networking and messaging functionality of LinkedIn is clearly the way forward.
According to Ovum forecasts, non-voice communications will account for 69% of all communication in 2025 (up from 48% in 2015). Within this shift, we will see instant messaging and email dominating, at the expense of SMS. Nonetheless, voice will remain an important mode of communication, particularly with the addition of video, with 21.7 trillion minutes forecast for 2025 (up from 15.9 trillion in 2015).
The converged platform will become a necessity in the communications space over the next 10 years. Users will demand intuitive, rich, integrated communications, with platforms automatically selecting the most appropriate mode based on time, place, and context.
DSPs will compete to provide the converged platform through which customers communicate, partly because controlling such a platform will give DSPs "ownership" of the identity users share when introducing themselves (in the same way people today share a mobile number) and create stickiness to the platform.
In this sense, LinkedIn is clearly a useful addition to Microsoft's portfolio of business communication assets. In the longer term, such evolution could even threaten the role of the phone number as an identifier – a major disruptor for traditional communication service providers (CSPs).
In the report Digital Economy 2025: The Future of Communications we describe how revenues will not keep pace with the appetite to communicate. Traditional CSP-delivered service revenues are forecast to fall at a CAGR of 4.4% between 2015 and 2025.
These services will still be worth $537bn in 2025, but it is clear that for all the demand, users are actively seeking cheaper – or free – communication options. Consequently, IP communications will be essential for cost efficiency as well as for enabling richer communications experiences.
Monetizing LinkedIn will be Microsoft's greatest challenge. LinkedIn's revenues have grown predominantly through its use as a recruitment tool, but so have its costs, resulting in widening losses. Its share price has fallen by more than 40% so far in 2016. But this does not make Microsoft's decision a poor one.
With the battle to control the key digital platforms and ecosystems in the Second Digital Revolution, the extension of capability and audience reach will increasingly become a determinant of success. Microsoft will look to enhance the capabilities of the world's largest business network through its other assets, creating a dominant position in the future business space.
Understanding the future of communications will be vital for supremacy in the platform-centric world of 2025, even if the days of paying for minutes and texts prove to be a thing of the past.