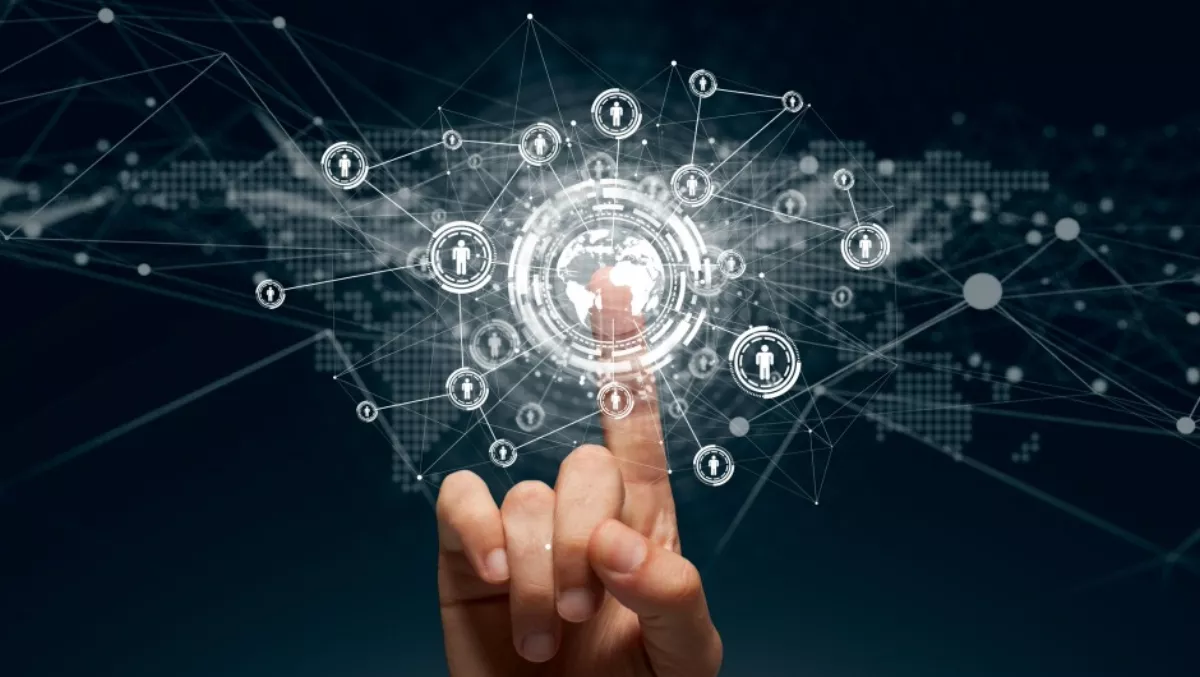 Mike Smith returns to IBM following 17 years in the ICT industry
Tue, 13th Dec 2016
FYI, this story is more than a year old
By Ashton Young, Editor
Mike Smith has returned to IBM as the new Managing Director for New Zealand, following 17 years of executive experience within the ICT industry.
Returning to IBM is both a personal and professional achievement for Mike, who credits the organisation for strongly influencing his early career. The appointment is also aligned to Mike's extensive expertise in the area of cloud computing, having held senior positions at Spark and Revera focused on cloud hosting and procurement.
Cloud computing, combined with IBM's cognitive computing (artificial intelligence) platform – Watson, is at the centre of IBM's business strategy to transform clients into digital businesses. This strategy is being implemented globally and Mike feels it has particular resonance for New Zealand organisations.
"The challenge I've set my team is to take the expertise, assets and technology that we have globally, identify what the opportunities and business issues are in regards to the New Zealand market, and make the connection," Smith says.
"There are huge opportunities for IBM to solve real problems for New Zealand organisations," Mr. Smith says. "Historically, a relatively small market like New Zealand just didn't have the economies of scale to benefit from capital intensive technologies. However cloud computing has really turned that model on its head, so that now even the smallest organisation can access the unprecedented computing power of a platform like Watson.
Smith adds that his mission is to raise awareness among businesses and in the public sector about how cognitive computing can enable organisations to become smarter, faster and more innovative. He wants New Zealanders to think of 'AI' as augmentedintelligence – recognising its power to enhance rather than replace human capabilities.
According to Smith, around 80 percent of the world's data is unstructured, which traditional systems simply can't deal with. He uses the example of the health industry to illustrate how Watson can challenge the status quo.
"There is just so much data available – medical journals, new research, patient data, test results - which, if we can analyse and understand it, gives us the ability to make meaningful predictions and decisions. These insights mean we can mitigate some of the challenges facing healthcare, for example pressure from rising population numbers and significant increases in chronic and complex diseases.
"Rather than build another hospital to treat people when they are really sick, health strategies are increasingly focusing on wellness; on early diagnosis and prevention, and arming people to manage more of their care in their own homes. Think of melanoma screening, for example, where artificial intelligence could be applied to augment the skills of specialists so they can more efficiently assess patients, making it more likely that a problem will be picked up early.
So how have customers responded to the possibilities of Watson? Smith says IBM is getting a lot of support for the Watson platform, and people are pleasantly surprised at how easy it is to access cognitive computing.
"Recently we brought Jason Leonard, Director, IBM Watson Asia Pacific, to New Zealand to meet local clients and speak to the Trans-Tasman Business Circle. I receive a lot of questions about 'how do we get started with Watson', 'how can it help my business', and that's heartening because those questions are very answerable. The main challenge is to clearly define a use case that addresses a discrete problem and to ensure you've got enough data to feed into the system.
Smith says "Every day Watson opens up all kinds of new data sources to analyse and interpret. One of the things that cognitive and Watson brings is an aggregation of layers of data that can enrich the outcome significantly and that's something where we have only just scratched the surface. I think there are some fascinating and exciting things that are going to come out of it.
As for the focus of IBM New Zealand, Smith says the profile of clients is evolving. "Sectors like banking, health and education have been and continue to be really important for our business in New Zealand. However we also work closer now with developers and start ups who use IBM BlueMix to create a whole range of new cloud based products and services which have potentially global application."
Click here to learn more about how cognitive computing could be applied at your business.