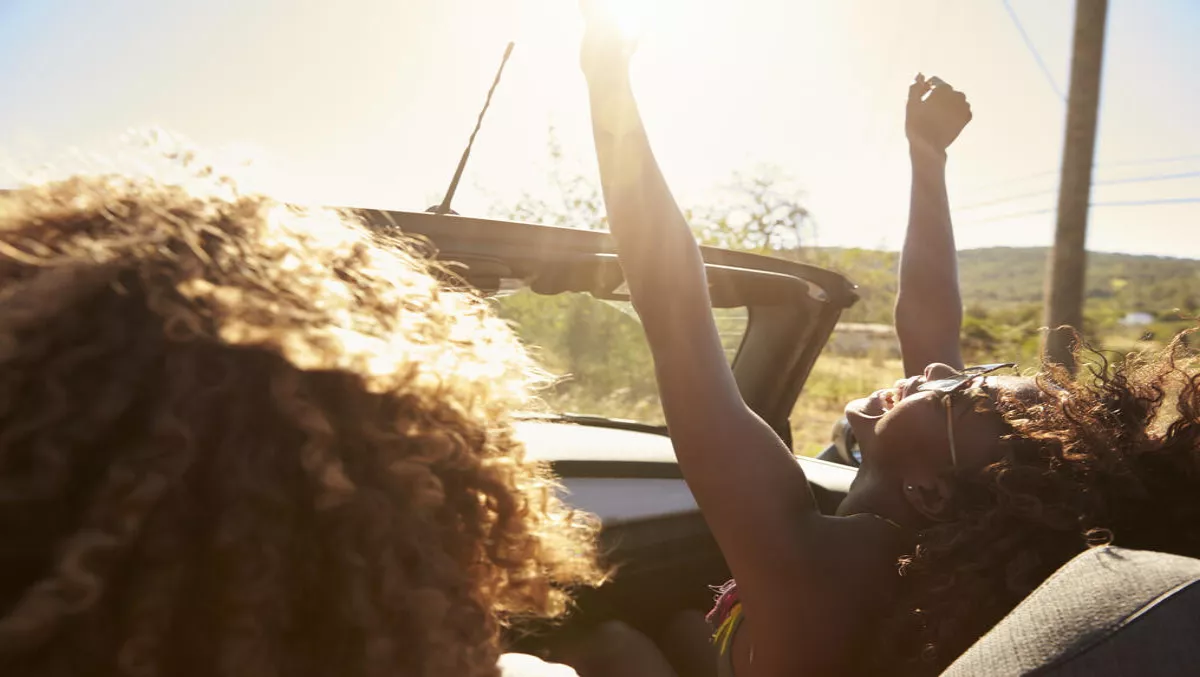 Navman: Drivers get the best of both worlds with new dash cam GPS device
Fri, 11th Aug 2017
FYI, this story is more than a year old
By Julia Gabel, News Editor
frNavman's latest product brings together the intelligence of GPS with a full HD 1080P dash cam, aiming to declutter a car's dashboard.
The new Navman Drive Duo features a GPS that includes safety alerts and the Zomato Restaurant Guide.
The dash cam function within the Navman Drive Duo comprises of 1080P HD recording and Advanced Driver Systems (ADAS) safety features.
"Following the launch of our very popular Drive Duo SUV GPS and dash cam, created for those who drive larger vehicles and who enjoy outdoor adventures, this new model was designed for the everyday driver," says Wendy Hammond, managing director, Navman Australia and New Zealand.
"You really do get the best of both worlds with the Drive Duo.
Hammond says the device allows drivers to take advantage of Navman's guidance and safety features such as Landmark Guidance that uses objects that can be seen through the windscreen to guide drivers, for example 'in 150m turn left at the church into King Street.
"There are also supreme safety features like spoken safety alerts as well as premium driver alerts that warn you about merging lanes, sharp corners, give way or stop signs.
"Even better, while you are using the sat-nav, the dash cam is also simultaneously recording exceptional quality footage of your journey, so you have evidence of your side of the story if you are involved in a collision.
The Drive Duo comes with a 5" touchscreen, and includes Australian and New Zealand Lifetime maps, pre-loaded with languages including Greek, Turkish, Italian and Chinese.
There is also a mileage reporter and multi-stop trip optimisation function that allows users to plan the stops they will make on their journey.
In addition, the Zomato Restaurant Guide provides reviews and recommendations of dining options, pubs and bars in the area.
Moreover, the GPS also includes 3D Junction views with real signage imagery, and lane guidance, as well as Bluetooth Hands-Free.
The dash cam features a wide 140 degrees angle lens. According to Navman, the device includes a 3-Axis G sensor that will automatically register impact upon the vehicle and tell the driver where the impact came from whether that's the front, back or side of the car via the MiVue Manager.
Hammond adds, "As dash cams continue to increase in popularity it is more important than ever to own one because if you don't have one and an incident occurs, the other party may be able to present stronger evidence than you can.