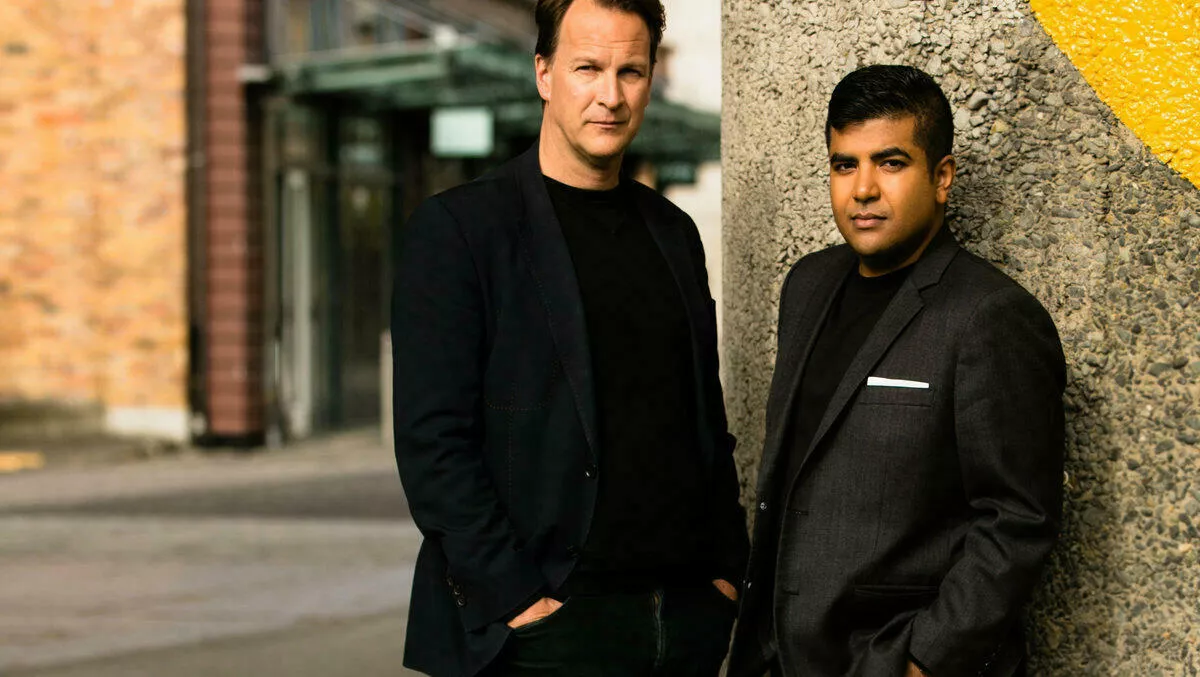 New marketing technology consultancy STITCH launches
FYI, this story is more than a year old
Led by co-founders Adnan Khan and Simon Wedde, STITCH aims to help global and local businesses deliver better customer experiences by employing a combination of strategy, data, advertising and marketing technology.
The Auckland-based consultancy wants to close the gap between the potential of technology and stretched marketing resources by measuring business outcomes via attribution, optimising the data organisations already have before building business cases for future investment.
"Attribution is the linchpin of success in marketing transformation," says Khan.
"Without it, we cannot see a true return from the investment. Website Analytics (using cookies) is simply not enough for attributing business outcomes across all the different channels and potential customer touchpoints anymore.
And while the adoption of advertising and marketing technology is still relatively low in New Zealand compared to more mature markets like the US, STITCH believes there's a wealth of opportunity and appetite within the industry for change.
They're working with the Turners Automotive Group and four other foundation clients, and a number of positive discussions with prospective clients indicate encouraging growth potential.
STITCH was born out of a simple but all too familiar reality for many businesses: marketers and business leaders, in general, are constantly being asked to juggle an increasing number of balls.
They need to achieve more with the same amount of time and resources, and to do this, they must learn to work smarter. Technology is key.
While new platforms and technology are intended to offer solutions, the influx of vendors hitting the market in recent years (MarTech Today estimates there has been a 4600% increase since 2011) means they often end up creating challenges rather than solving them.
Couple this with a fundamental shift in how customers engage with brands - a fragmentation of experiences across devices, browsers, apps and physical experiences - and STITCH believes there is a confluence of change where requirements are outpacing resources.
By focusing on connecting digital activity to offline real-world customer behavior, STITCH believes businesses can reduce their reliance on proxy metrics (e.g. clicks) and build better-informed business cases for future platform investments.
It's a cultural transformation of sorts, leading to wider stakeholder buy-in and changing the perceived value of the organisation's marketing team internally from being a cost-centre to a revenue generator.
For STITCH, it's not necessarily about disrupting and installing new platforms first-up either.
"Our experience is that businesses are only using about a third of the potential of their existing marketing technology and data," says Wedde.
"Harnessing existing first data will only become more important as privacy regulations such as GDPR, the California Consumer Privacy Act, and even recent announcements from the ACCC in Australia, place restrictions on unsolicited targeting via third-party platforms.
Khan says, "The future is less interruption and more integration of services into a consumer's life with more utility. Businesses are already sitting on a lot of data about their customers, the opportunity is to get this out of silos and stitch it together across platforms to deliver better customer experiences.
To find out more about STITCH and how they can help your business deliver better customer experiences, visit their website here.