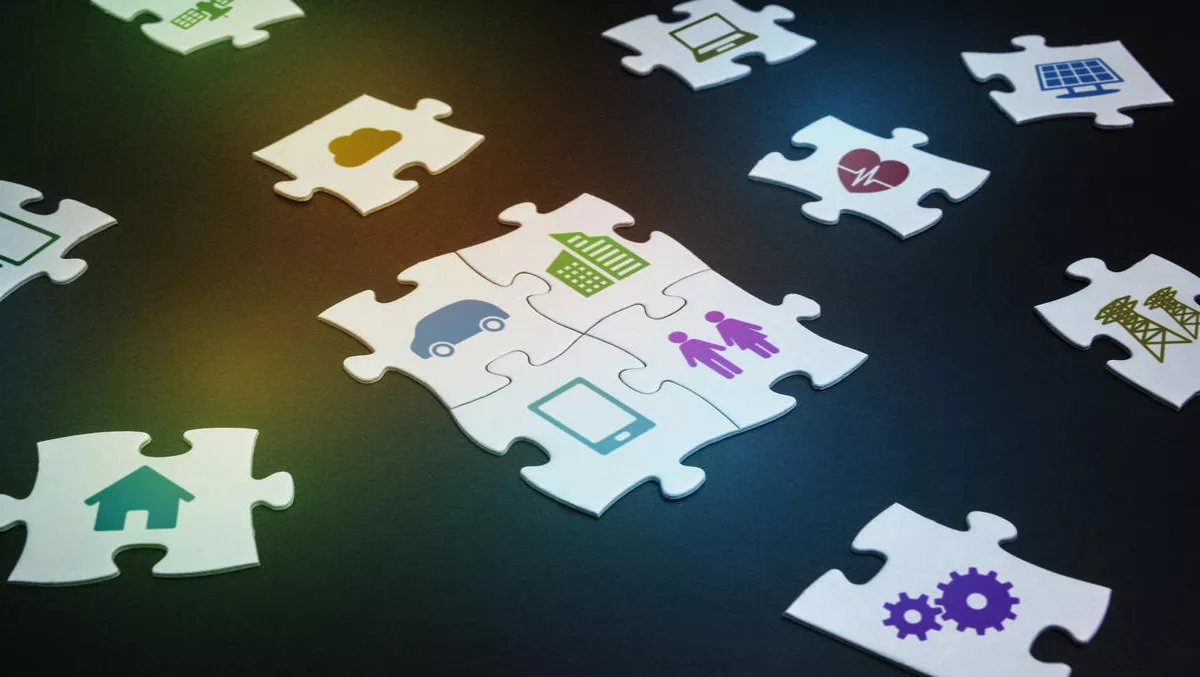 New Zealand is a leader in IoT but is not leading the way
Mon, 5th Sep 2016
FYI, this story is more than a year old
Recently there have been numerous articles, reports and statistics about the Internet of Things (IoT) that would lead many to believe New Zealand is a global leader in IoT. But is it really? There are a large number of machine-to-machine (M2M) connections active in New Zealand that often lead to claims that the country is an IoT leader. The OECD published data in late 2015 that showed New Zealand is only second behind Sweden for M2M SIM cards per 100 inhabitants.
The data shows that New Zealand has over one million M2M SIM cards, and with a population of less than five million people, the resulting per capita ratio seems pretty favourable. The 'thing' is, per capita measures do not reflect absolute size and so New Zealand's small population and well developed infrastructure means the country always tends to do well in per capita ratios. Looking at the absolute numbers New Zealand clearly does not have the most M2M connections (e.g. it's dwarfed by the USA and Japan).
It's a similar story with sheep. New Zealand is famous for its sheep, with seven sheep for every individual, which is impressive. Almost as impressive as the eight sheep jokes per capita ratio found in Australia. But does a high ratio of sheep per capita mean New Zealand is a leader in sheep farming or that Australia leads in sheep jokes?
The above graph shows New Zealand leads the world (or at least nine other countries) in sheep per capita ratios, with a whopping ratio of 6.7. But in absolute terms, with around 30 million sheep NZ is still way behind China's 200 million. Why don't we hear any Chinese sheep jokes?
The same is true for IoT. We are too easily led by a headline grabbing statistic, that means we miss the truth that lies beneath. We are all familiar with the clickbait strategy in media and with statistics like this, research is at risk of going in the same direction. It's important to look past the headline numbers to determine if New Zealand is truly an IoT leader. In the case of sheep and IoT, the per capita ratio is impressive, but for IoT we must look at what solutions are being rolled out in each country, determine how much is being invested, and the level of innovation underway.
When you do this, the New Zealand IoT reality is very different from what the OECD figures suggest; smart cities, smart homes and smart consumers are only beginning to emerge in New Zealand. While it would be unfair to call New Zealand a laggard in IoT adoption, evidence on the ground is that it is not quite leading the way either. So why is New Zealand so often reported to be a leader?
Answer: New Zealand has a high number of M2M connections largely because of one use case; smart metering. In the latest results of electricity company, Vector, it states there are over one million smart meters in New Zealand (and each, or most of these represent a machine to machine connection). This means that over 80% of M2M connections in New Zealand today are related to the smart metering use case.
Strong innovation in IoT in New Zealand
That is not to suggest that New Zealand is falling behind in IoT though. There are a number of innovative IoT solutions being developed, with many successful developments already in place, but one successful solution should not be inflated into a claim that NZ is leading the IoT revolution.
The smart metering example is a simple service that has transformed many businesses. In 2012 ASB Bank installed a network of smart meters throughout its offices to monitor and control energy consumption. In the first three years ASB Bank reduced its energy consumption by 23% saving NZ$2.65 million in those three years.
Globally, Vodafone has pointed to iDefigo as a leading innovative success story in its IoT solutions. The service utilises Vodafone's global M2M platform to provide surveillance solutions internationally (with the UK Environmental Agency now using the iDefigo platform for remote monitoring), a product which originated in New Zealand.
Spark New Zealand launched its smart living solution 'Morepork' one year ago allowing consumers to monitor and control their home security via their phone. 2degrees has also begun offering IoT services, recently signing a 'memorandum of collaboration' agreement with NEC New Zealand to develop innovative technologies and advanced network solutions for smart cities.
The future of IoT in New Zealand
IoT is a fast growing market and future growth will be spurred by key industries where New Zealand organisations already have clear experience and expertise. IDC has identified the agriculture sector as one area for growth in IoT in New Zealand (not only because of the high ratio of sheep). Already today a number of businesses are creating innovative solutions in IoT in the agriculture industry in New Zealand.
Agsense, a Southland based company, utilise IoT for wireless telemetry, farm mapping and automation. KotahiNet, are working with EcoNode on Great Barrier Island, on a system which notifies whenever a pest has been trapped. The expertise that New Zealand has in ICT and agriculture (with ICT NZ's third biggest export sector behind dairy and tourism) suggests that New Zealand can become a leader in niche areas like farming and other 'fields'.
While headlines and high level figures serve their purpose it is important to dig deeper and uncover the underlying story taking place. In New Zealand today there are many innovative applications in development in different areas that suggest while New Zealand may not be the number one nation for IoT, and may never be, it has a place at the table and can become a clear leader in certain areas of IoT deployment.
IoT is growing at a fast pace in New Zealand and although the country is not the leading nation in IoT, there are numerous opportunities emerging that will allow businesses to take a competitive advantage, for consumers to change their daily lives and for providers to offer a wide range of new products and services. The Internet of Things will fundamentally change how New Zealand businesses are run and how consumers behave!